Former sports minister of the federal republic, Solomon Dalung has become a subject of mockery following his inability to feature on the ministerial list submitted to the National Assembly by President Muhammadu Buhari for his second term cabinet.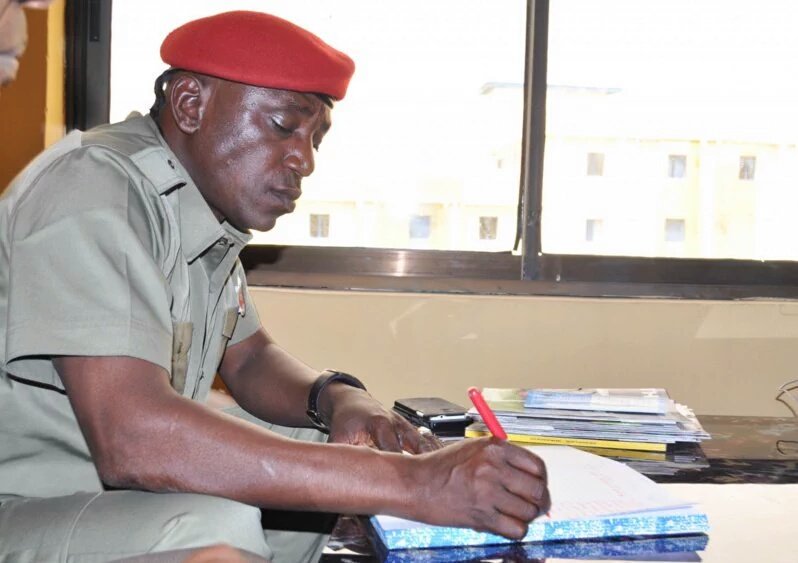 Mr. Dalung has recently come under intense scrutiny in the hands of many Nigerians who thought his time as the Minister of Sports and youth development was a disaster.
Many had wished he never made it back and well and truly happy now that their wish seem to have been granted by the president.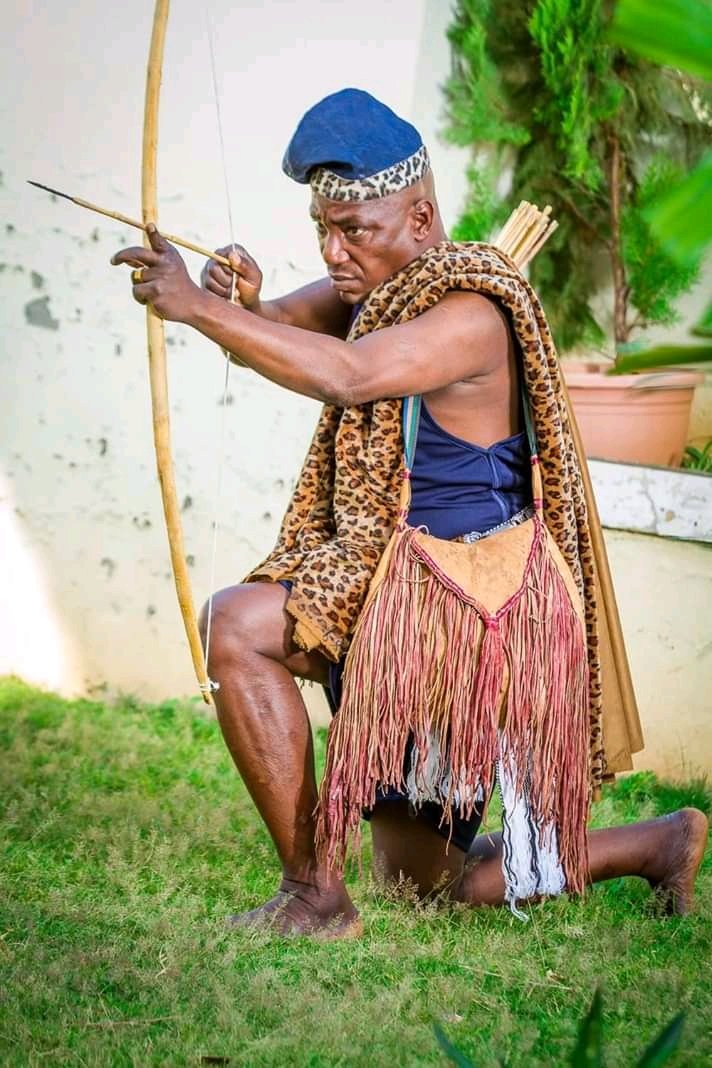 Mr. Dalung's nomination was replaced by Mrs. Pauline Kedem Tellen, who hails from the same state, Plateau.
See the full list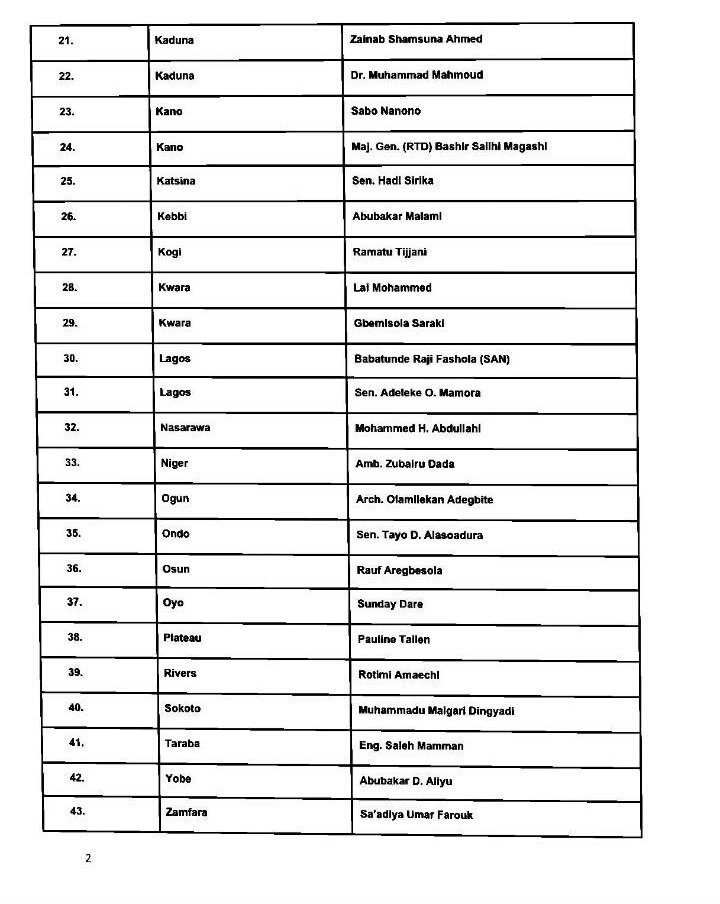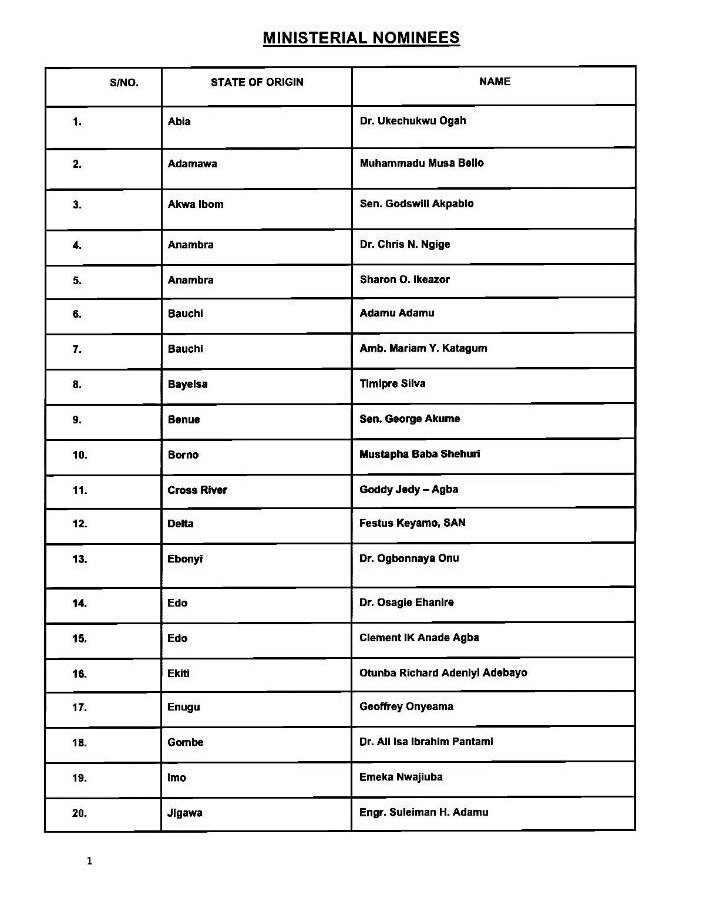 Check out reactions below.
Solomon Dalung: Baba please, i want to be a minister again.

Buhari:#MinisterialList pic.twitter.com/JD4IRWHc9p

— OyasBaba🇳🇬 (@OyasBabaCFR) July 23, 2019
Solomon Dalung: Nobody born of a woman can stop my ministerial reappoinmtment.

Buhari: Hold my Beer!!!#TheList pic.twitter.com/3y6aAhctqS

— Obi Of Onitsha 🇨🇦 (@classicNedu) July 23, 2019
Solomon dalung when he sees his name is not in the ministerial list after all the mouth pic.twitter.com/Pq7Kopr9cM

— Nazo (@Kcobiefule) July 23, 2019
Baba @MBuhari disappointed my disappointment…. No Dalung 😀😀

— Jubril A. Gawat (@Mr_JAGs) July 23, 2019
Every one in a while, Buhari somehow manages to get it right. So long to Dalung and Shittu. Don't let the door hit you on your way out…

— Chxta (@Chxta) July 23, 2019
Dalung, after seeing that his name is missing from #TheList pic.twitter.com/9RTULsAhoc

— Israel Ugochukwu Journalist (@JonalistIsrael) July 23, 2019
But I thought Dalung said no one born of a woman can make him not be reappointed? #TheList pic.twitter.com/jUeg0apnAy

— Mmekidmfon Umanah #WASH (@mmekid_mfon) July 23, 2019
Dear Buhari,
What is my offence? I cannot find my name on the Ministerial nominees list.
Please get back to me, don't be unfortunate.

Yours in crisis,
Dalung.#MinisterialList pic.twitter.com/VJq10aOTGT

— Paul Mogbolu (@Iammisterpaul) July 23, 2019
Solomon dalung who threatened the president that nothing can stop him for not retaining his ministerial appointment have not seen his name on the list 😂😂

Solomon dalung name on standby should Incase the senate is not satisfied with one of nominees 😩#MinisterialList pic.twitter.com/CeqaL8t1PP

— QUDUS (@QdPaper) July 23, 2019
Nigerians when they found out Dalung didn't make the #MinisterialList #TheListpic.twitter.com/QFcoqKJfyQ

— Clinton Vice B😇 (@Pastor_CVB) July 23, 2019
I'm happy Dalung and Bullshittu didn't make the #TheLIST sha. They were a lasting disaster

— Adédoyin Macaddy (@i_FIX_you) July 23, 2019
We thank the President for not returning Shittu and Dalung; but Ngige returning is not good for #NextLevel

— Mabunmi O. O. (@olumabs) July 23, 2019
At least Solomon Dalung is not coming back…#MinisterialList

— Osanua Shasha (@Shaxani_) July 23, 2019
Paullen tallen replacing Solomon Dalung from Plateau state has to be the highlight of that list. Dalung has embarrassed my state long enough. #MinisterialList

— Capt.Sparrow (@ShediyAftamath) July 23, 2019
Me laughing at Solomon Dalung when he checks #TheLIST #Ministeriallist and discovers his name is missing : pic.twitter.com/hJvDAKhtIi

— Christian C. Ozor (@ozorcchristian) July 23, 2019
Shittu and Dalung not making this ministerial list makes me happy. Eyes were on Dalung,but Shittu was a total failure, no impact from him at all. #TheList

— Francis Abidemi O. (@bidemcious01) July 23, 2019