Unai Emery has made a better-than-expected start to life as the Arsenal coach, taking a job held for 22 years by Arsenal and then recovering from losses to Manchester City and Chelsea in his opening two games of the season to lead the Gunners to a 20-match unbeaten run in all competitions. That streak has largely come courtesy of Arsenal's penchant to turning up with a bang in the second half of their matches.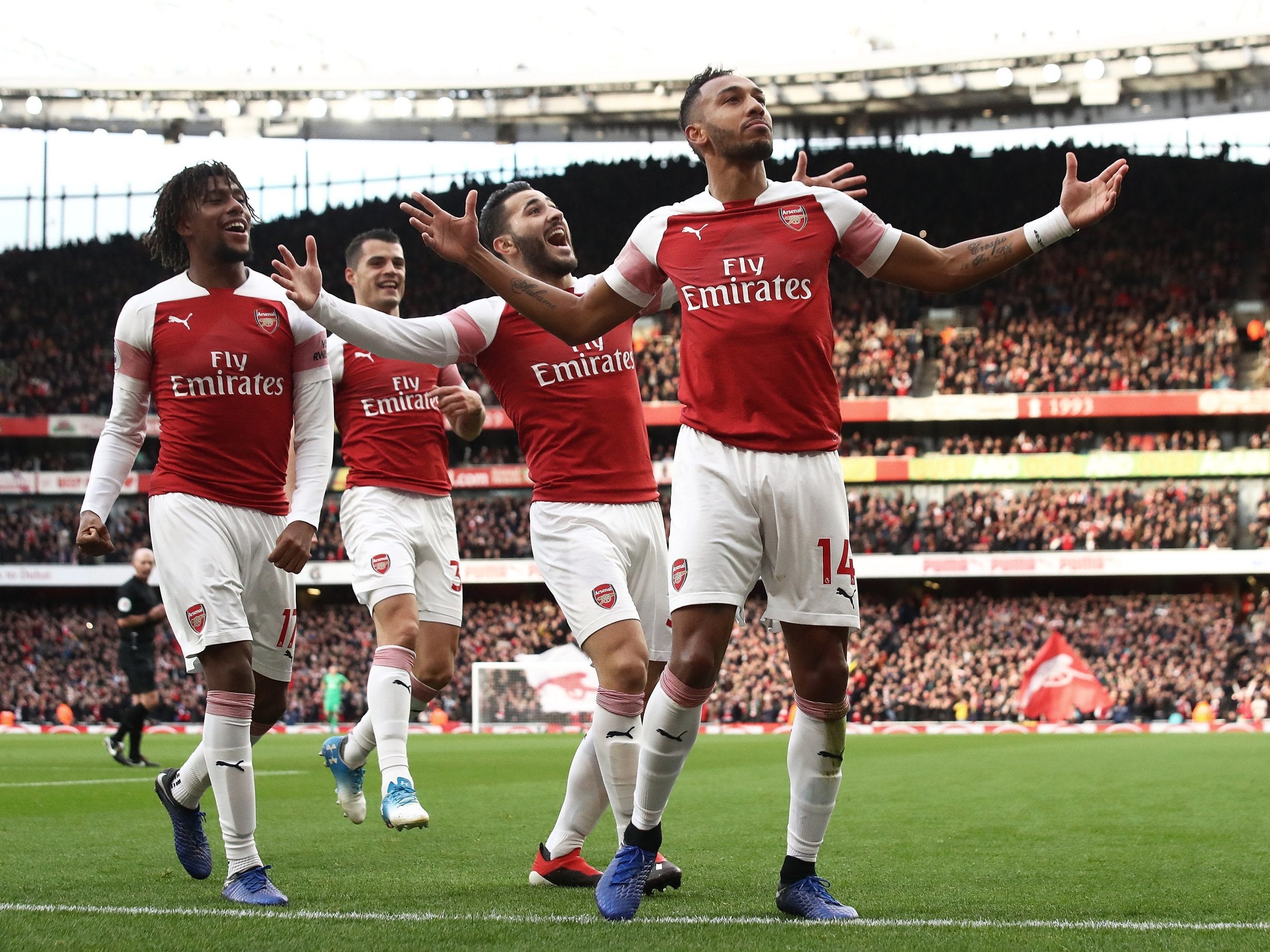 Curiously, Arsenal is yet to hold the lead at half time of any match in the Premier League this season, yet the Gunners lead the league for most goals scored in the second half, most goals scored by substitutes, and most goal contributions made by substitutes in the league this season – as witnessed in the recent wins over Bournemouth and, to devastating effect, Tottenham Hotspur in the North London derby last Sunday.
And Emery says that his habit of early substitutions in games this season is down to his desire to spark change in matches rather than with any premeditated strategy, and his knack for injecting fresh legs at the right moment has been reaping the rewards. The North London outfit currently sit fifth in the table, on level points with rivals Chelsea, and firmly in the mix to challenge for a Champions League place.
But the Arsenal coach has played down his decisions to make changes sooner rather than later being dependent on the moment and the match in question, saying that the philosophy comes from a mentality that any alterations will have an effect on the encounter which he says he learned while in Spain from former Deportivo La Coruna coach, Javi Irureta. "I learned in Spain with one coach, Javi Irureta," 47-year-old Emery told Arsenal's website. "He trained in Deportivo La Coruna and had a big career as a coach. [When] he was my coach, he said to us: 'When I change it is because I want some change. Maybe it is positive, maybe it is negative but [it is a] change.' This was the first idea I received and I do in my mind."
Emery continued, "At other teams I have coached, some criticism of me was that I changed usually very late. Here for example you are saying I change usually quickly. It depends on the moment, how the match is going, but one situation we are living here is in the first half we couldn't finish winning in the 15 matches in the Premier League. That is one reason, I need to [make changes]."
How long do you see Emery's substitutions working its magic for Arsenal this season? Tell us in the comments section.