Arturo Vidal was signed from Bayern Munich in the summer for a reported fee of 19 million euros, plus variables. The midfielder arrived as a replacement for Andres Iniesta, who left the Nou Camp for Japan during the transfer window.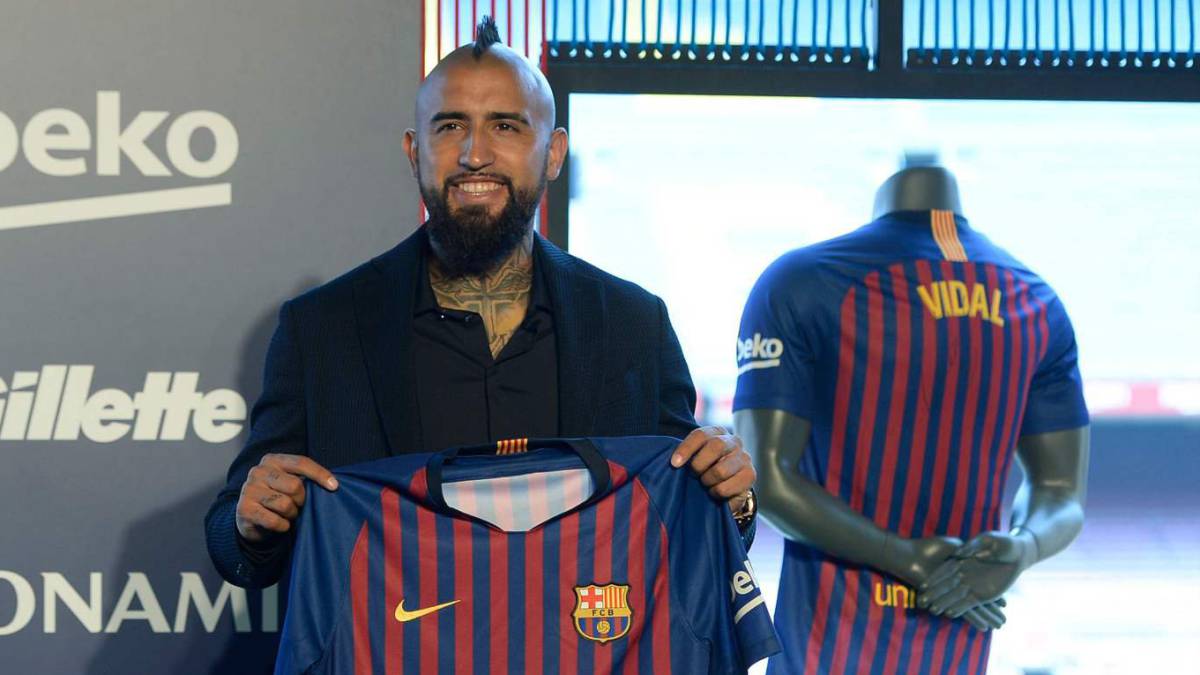 There is an air of uncertainty in the Chilean national team in Japan regarding the physical condition of Arturo Vidal.
In training this Wednesday in Sapporo, before the friendly match against the Japanese team this Friday, the Barcelona midfielder noticed discomfort in his right knee and had to leave the session early.
The player left for national team duty without any problem after playing a few minutes against Huesca on Sunday.
Depending on the severity of the injury, the doctors will decide if the former Bayern man will play the game or if he rests in order to try to play against South Korea in the other scheduled friendly.
Going back to Barcelona to recover isn't ruled out either.
Vidal has had previous issues with the right knee, which is the one that was severely injured last season and also the one area that his medical was parrticularly focused on before becoming a Barcelona player.
Back in April Vidal thanked fans for their support after his Bayern season was ended early.
"These sad times are less sad thanks to the thousands of messages of support that I have received from all of you," he wrote on Twitter.
"I'm not going to let up, I never give up.
"A big hug to all the beautiful people that think about me and support me at every step."