Edo Guber: Oshiomhole's Camp Switches Support From Ize-Iyamu To Obazee
A report by New Telegraph suggests that there is a division in the camp of the All Progressives Congress (APC) governorship aspirant in Edo state, Pastor Osagie Ize-Iyamu. According to the report, some APC chieftains in the camp of Ize-Iyamu have switched support away from him Another aspirant, Honourable Osaro Obazee, is said to have benefitted from the move as the chieftains have reportedly switched to READ MORE>>>
Buhari Told To Sack New NECO Registrar, Obioma, Replace Him With Northern Candidate
The Niger State chapter of the National Youth Council of Nigeria, NYCN, has called on President Muhammadu Buhari to as a matter of urgency fire the newly-appointed Registrar/Chief Executive of National Examinations Council, NECO, Professor Godswill Obioma.
The Council urged Buhari to remove Obioma and replace with a candidate from the host community (Niger state) or from READ MORE>>>
Nnamdi Kanu Reacts As Miyetti Allah Declares Fulani Will Rule Nigeria Forever
Nnamdi Kanu, the leader of the Indigenous People of Biafra, IPOB, has reacted to the declaration made by the National President of Miyetti Allah Kautal Hore, Bello Abdullahi Bodejo, that the Fulani own Nigeria and will rule the country forever.
Kanu said that his group, the IPOB, had for years warned, screamed and worked tirelessly to let the whole world know what is happening now and about to happen but they (Kanu and his followers) were ignored, insulted, spat at and READ MORE>>>
13-Year-Old Girl Drugged, Gangraped In Kaduna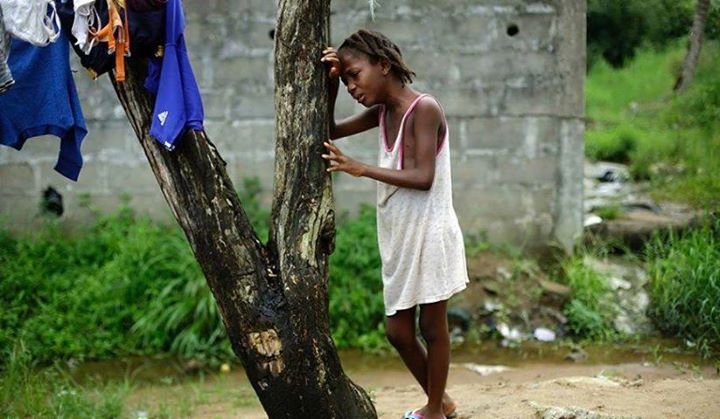 The Kaduna State Ministry of Human Services and Social Development has launched an investigation into the raping of a 13-year-old girl in the state.
It was learnt that the girl was drugged before being gangraped by the four men. They later dumped her underneath a parked vehicle near her house.
According to the ministry, the victim was taken by suspects on a motorcycle that was "ridden by an unsuspecting biker and dumped READ MORE>>>
See List Of Six Prominent Nigerians Accused Of Rape
Rape is classified as a criminal offence anywhere in the world.
The death of 22-year-old Uwa Omozuwa, an undergraduate who was allegedly raped and attacked inside a church premises, death of Bello Barakat in Ibadan and many other rising cases of rape sparked outrage with many Nigerians taking a stand against rape and sexual violence.
Similarly, numerous reported cases have shown that children and minors are also victims of rape.
Over the years, some Nigerian celebrities have been enmeshed in different rape allegations and have READ MORE>>>
Majek Fashek's Family Seeks Financial Support To Fly His Body To Nigeria For Burial
The immediate family of the late Nigerian born reggae music maestro, Majekodunmi Fasheke, popularly known as Majek Fashek, has called on the general public to aid them financially for them to bring the corpse of the deceased musician home for burial from the United States of America.
Making the plea on behalf of the family is a former House of Representatives member, Ehiozuwa Johnson Agbonayinma who represented Egor/Ikpoba Okha federal constituency, made the call on Friday, June 5. He described Majek as a legend and Africa's pride and as such his remains should not be made to be buried like READ MORE>>>
Ibadan Pregnant Woman Murder Looks Like Ritual Killing – Police
The Oyo State Police Command says the murder of Azeezat Somuyiwa, 29, in the Akinyele Moniya Local Government Area of Oyo State, is similar to ritual killing.
The Police said investigations were ongoing to unravel the circumstances surrounding Somuyiwa's death and that of 18-year-old Barakat Bello who was raped and killed in the same LGA.
In a bid to unearth facts behind the murder of the duo, the Commissioner of Police in the state, Mr Nwachukwu Enwonwu, relocated READ MORE>>>