Good evening, here is a summary of the top news stories for Saturday, April 4, 2020.
No License Has Been Issued For 5G In Nigeria – FG
Amid COVID-19 conspiracy theories, the Federal Government has stated that it has not issued any 5G license for its deployment in the country.
Nigerian Military Destroys ISWAP Camp In Borno
The Air Task Force Operation has destroyed a camp of the Islamic State of West Africa Province (ISWAP) in Borno as announced by the Nigerian military today.
Britons Go On Rampage As They Destroy 5G Masts Over COVID-19 Conspiracy Theory
According to several reports in the British media, several 5G masts have been destroyed over the conspiracy theory that they are linked to the COVID-19 pandemic.
High Profile Wedding Of Jigawa Governor's Nieces Only Attended By 7 People
The wedding ceremony of Naseeba Badaru and Fatima Badaru Abubakar, nieces of Governor of Jigawa State Muhammed Badaru, was attended by only seven people in compliance with measures enforced by authorities to prevent the spread of coronavirus.
Police Arrest Cocaine Gang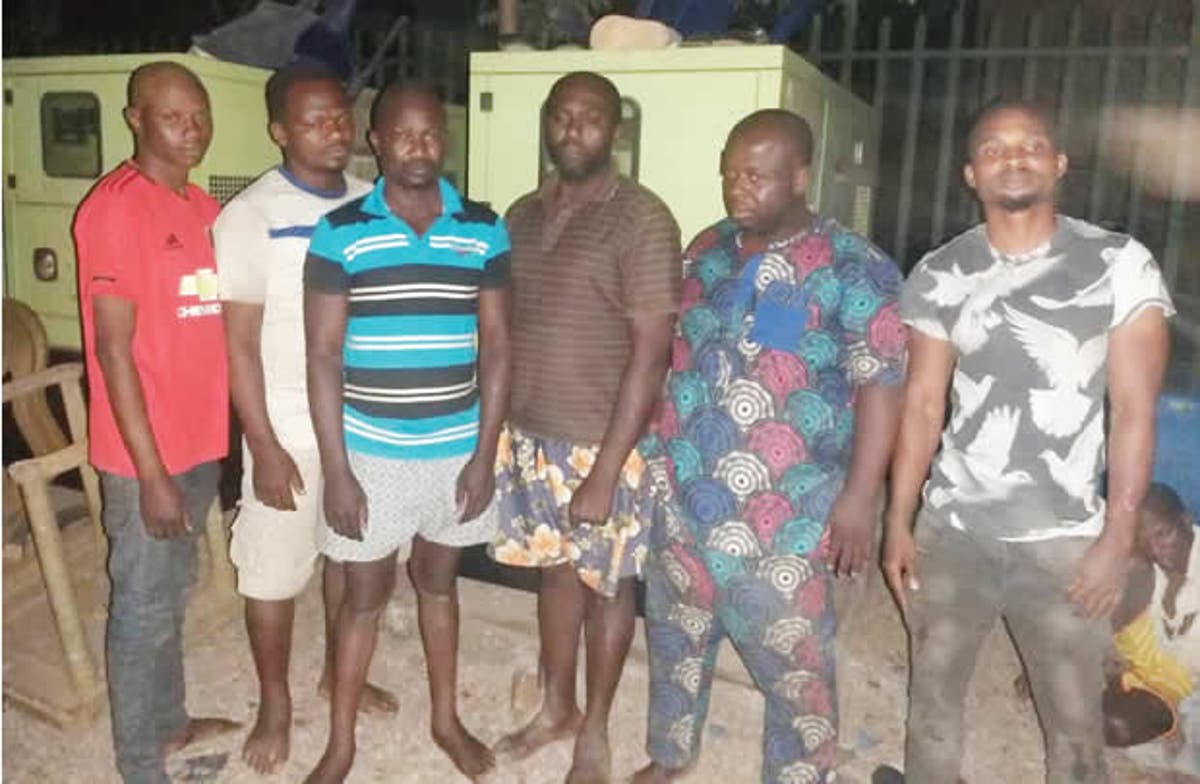 The Nigerian Police Force in Abuja has arrested 6 suspects allegedly involved in the selling of cocaine and Rohypnol in the FCT.
18-Year-Old Recounts How She Was Deceived Into Prostitution In Ghana
An 18-year-old lady, simply identified as Oveze, had narrated her ordeal after she was tricked and lured from Nigeria to Ghana where she was sold into prostitution for N150,000.