Social media aide to President Muhammadu Buhari, Lauretta Onochie has hailed the anti-smuggling policy of the Buhari administration as patriotic.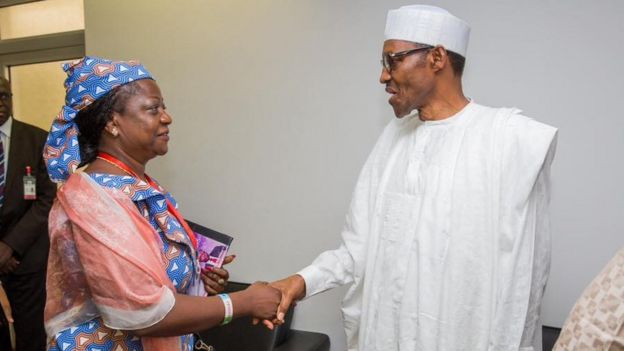 She was reacting to a quote credit to President Muhammadu Buhari.
The president while speaking on smuggling, said thus: "Our markets are flooded… We keep foreign factories working while closing ours. From medicine to electronics to food items, our potential to create jobs locally is severely hindered by a handful of Nigerians who choose profits over patriotism. "
Taking to her twitter account of Sunday, Mrs Onochie stated that the Government was recovering Nigeria from smugglers by encouraging Manufacturing and creating more jobs
"Smuggling had killed Nigeria Nigeria had been a dumping ground for fake and substandard goods, bringing huge profits to smugglers and killing our manufacturing industry. Now we are recovering Nigeria from smuggling by Manufacturing Locally & creating more jobs. Its only patriotic" – She tweeted.
Smuggling had killed Nigeria
Nigeria had been a dumping ground for fake and substandard goods, bringing huge profits to smugglers and killing our manufacturing industry.
Now we are recovering Nigeria from smuggling by Manufacturing Locally & creating more jobs.
Its only patriotic pic.twitter.com/GsgBC3pHGo

— Lauretta Onochie (@Laurestar) September 22, 2019