Two powerful Nigerian politicians recently celebrated the graduation of their kids at foreign universities. They're not deterred about what Nigerians, most of who have suffered from long ASUU strike in the past, would say.
It is no longer news that politicians in Nigeria send their kids to foreign schools. Some of them send them to foreign schools beginning from an elementary level. In the last seven days (between July 17 to July 21, 2019), it has been graduation photos from two of the most influential politicians in the country.
Prof. Yemi Osinbajo's son:
On July 17, 2019, Mr. Laolu Akande, the media aide to the Vice President Yemi Osinbajo tweeted that his boss was in the United Kingdom attending the graduation of his son. He returned to Nigeria on July 18.
Osinbajo was a former Commissioner of Justice in Lagos State during the administration of Asiwaju Bola Ahmed Tinubu before his assumption of office as the VP on May 29, 2015 to President Muhammadu Buhari.
Osinbajo's son has not broken any record as he isn't the first scion of Nigerian politician that would graduate from a foreign institution.
In 2016, children of his boss Zahra and Yusuf  Buhari successfully graduated from the University of Surrey, Guildford, England, United Kingdom. The university is recognised as one of the leading universities in UK.
Senator Ike Ekweremadu's daughter:
On July 18, 2019, former Deputy Senate President Ike Ekweremadu took to his Twitter page to announce the graduation of her daughter.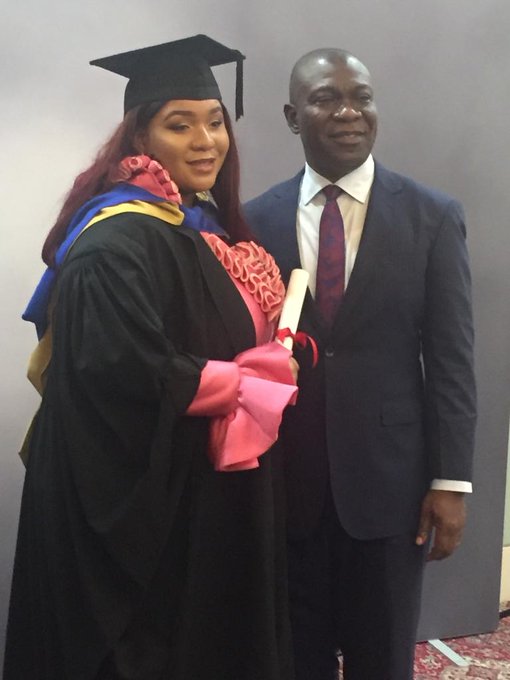 He said: "Please, join me in congratulating my darling daughter, Sonia Chinonso Ekweremadu, BA Media and Communications, on her graduation. Well done, girl. Proud of you. I celebrate you."
Ekweremadu is one of the oldest Senators in the National Assembly. He has been a lawmaker since 1999.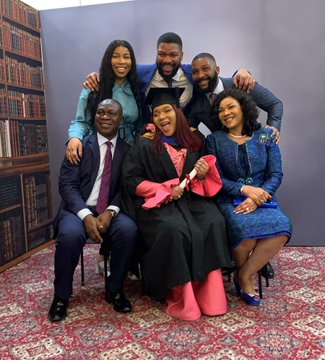 Other prominent Nigerians politicians had announced the graduation of their kids from foreign schools in the past. One of them is the former Vice President Alhaji Atiku Abubakar in 2016.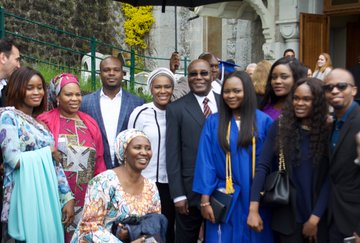 "My daughter, Hasfat, graduated today. Wishing her the very best!" he had tweeted.
Former Senate President Dr Bukola Saraki is among powerful Nigerian politicians who are proud of their kids' graduation abroad. His son graduated from the London School of Economics in 2017, the same year, the son of Aminu Tambuwal, governor of Sokoto state, graduated from the University of Buckingham in London.
The list is endless. Above all, some Nigerian professors and university lecturers also send their kids to foreign schools.
Can they really fix the problems bedevilling Nigeria's educational system? Share your thoughts with us.