The appointment of Mr Festus Adedayo, a columnist with Nigerian daily, the Nigeria Tribune, as a special adviser on media to the President of the Senate, Ahmed Lawan, has sparked controversy within and outside the ruling All Progressives Congress, APC.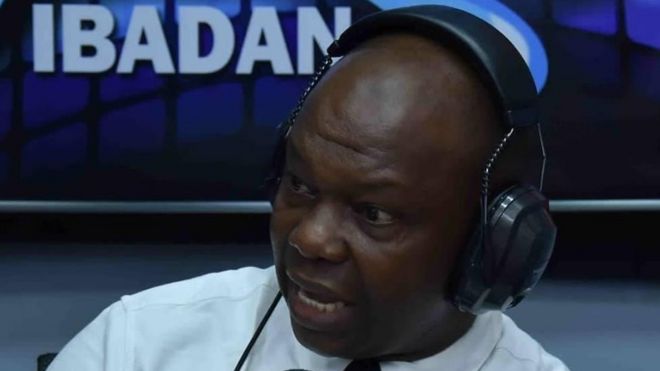 Some APC loyalists have since called for his sack following an accusation of contempt for the party, its members and President Muhammadu Buhari.
They accuse Mr Adedayo of attempting to reap where he did not sow, after having found in the past to be writing derogatory articles about President Muhammadu Buhari and the party.
According to APC supporters who disagree with the appointment, there are a lot of capable hands and party loyalists in which the Senate president could have appointed, not a journalist who had written a lot of derogatory articles about the president.
The situation was even made worse and beyond savage when it was also learned that Olu Onemola, a former new media aide to immediate past Senate President, Bukola Saraki was also given an appointment.
Some have also argued that as a matter of decorum and integrity, Mr Adedayo should have rejected an appointment in a government he has criticized as one does not aim to eat where he dumped refuse.
Some categorically stated that it was a shame on the part of the journalist for accepting to serve in a government that has a contradictory ideology to his belief and conviction.
But can he really be faulted?
In as much as people feel it's their birthright, as a party loyalist, to be rewarded after putting in work in the enthronement of a particular administration, it does however not make an iota of sense that competence and inclusiveness should be sacrificed at the altar of loyalty.
For Ahmed Lawan to have considered Festus Adedayo, it showed that he was found worthy. The argument of "are there no competent hands in APC?" doesn't really help this campaign as it further proves his unquestionable competence – that he even emerged a choice ahead of so many loyal APC card-carrying members.
The fact that he was also chosen could spell Senator Lawan's resolve to run an all-inclusive 9th  senate, just like his predecessor, Saraki was thought to have done.
There is also the possibility of Lawan playing the game of power – which is sensible never to put too much trust in friends and choosing to use enemies at some point. This could be a way of silencing who might emerge a strong critic during the course of his tenure.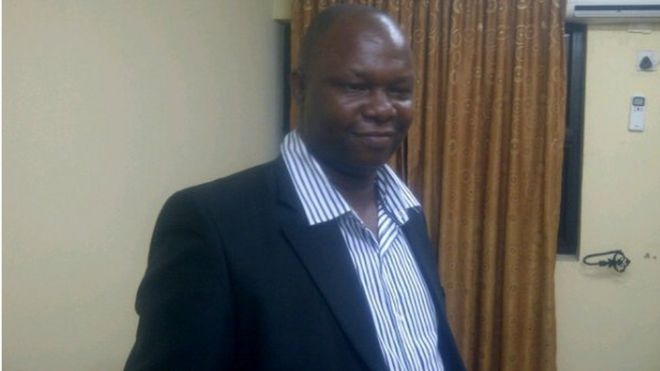 Festus Adedayo, above all, is a legitimate citizen of the federal republic of Nigeria and by so, deserves no discrimination as regards appointments into public offices.
Then there is the hypocrisy of those calling for this Mr Adedayo's appointment to be revoked.
Why is the same energy not shown when it was the case of former Rivers Governor and Minister of Transportation, Rotimi Chibuike Amaechi – who in spite of serving in President Buhari's Cabinet, was caught on tape making derogatory remarks about the President.
This what most campaigners of #SackFestusAdedayo haven't really considered comparing and contrasting the two scenarios.
One was a serving minister making derogatory comments about his principal, the president, while the other was a public commentator with critical remarks about a president and administration he's not part of.
A series of audio recordings were released in the lead up to the 2019 general elections of Transport Minister Chibuike Amaechi making series of unpleasant and negative remarks about the president.
Amaechi was quoted to have allegedly exposed the President's inability to read; how the country had been damaged beyond repairs and could only be salvaged if everyone is killed, and why voting President Muhammadu Buhari for a second term meant more hunger and poverty in the country.
Not only did APC supporters not call for Amaechi's sack regarding those tapes, they actually defended him. The party hierarchy even had to release an official statement shielding Amaechi of the tapes.
So why the much outrage about Festus Adedayo, who is going to be a mere Special Adviser on Media?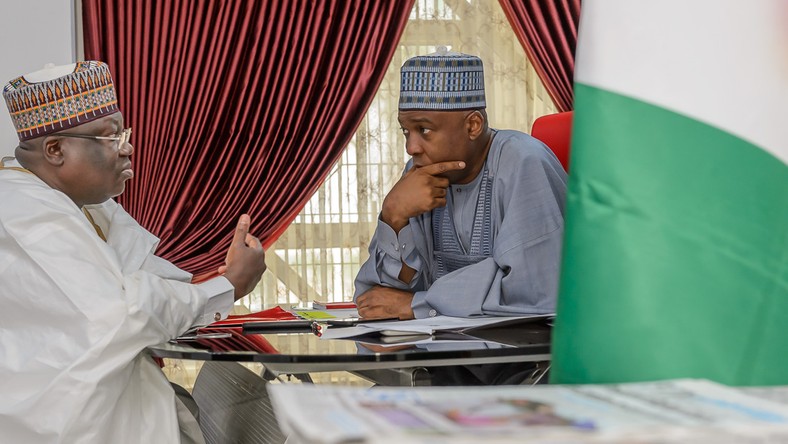 Shouldn't be wise to trust an enemy whose impression of you they don't hide, rather than a friend who's yet to bare their mind regarding what they think of you?
The Amaechi case proved that there are a lot of loyal members of the party who still grumble behind the scenes but will put up a good show 'in front of cameras".
What do you think about this development? drop your comments below.