The ministry of Power, Works and Housing was created in 2015 by President Muhammadu Buhari to generate, distribute and transmit power (electricity) to every nook and cranny of the nation (Power), elevate Nigerian roads to a standard veritable national economic asset and tools for national integration, rapid economic, smooth and national development (Works), as well as to provide access to home ownership and rental schemes for the Nigerian populace (Housing).
The mission of this ministry is to generate, distribute and transmit electricity nationwide, facilitate the provision of adequate and affordable housing for all Nigerians in both urban and rural areas in secure, healthy and decent environments through access to a functional Nigerian road. And the mandate is primarily to formulate and implement the policy of the Federal Government of Nigeria (FGN) with respect to:
(i) Generation, distribution and transmission of power nation-wide (Power).
(ii) Road Transport, Highways construction and rehabilitation; Highways planning and design; Monitoring and maintenance of Federal Roads & Bridges nationwide; Provision of infrastructure, Survey & Mapping of the nation's internal and international boundaries (Works).
(iii) Provision of Habitat and affordable housing for Nigerians (Housing).
The minister heading this ministry is Babatunde Raji Fashola (SAN) who was appointed by President Buhari in 2015 after the ministry was created. Prior to his appointment as Minister of Power, Works and Housing in November 2015, Babatunde Raji Fashola served two terms as governor of Lagos State from 2007-2015. As a Senior Advocate of Nigeria, Nigeria's highest legal distinction, he is also the recipient of the Stephen J Solarz Award of the International Crisis Group in 2015 for his commitment to improving social and economic conditions in Lagos, particularly for his role in the response to the Ebola outbreak. Fashola was the chairman of the Strategy Committee of the All Progressives Congress and served as chairman of the fundraising committee for the Buhari-Osinbajo campaign. He is considered by many as one of the most successful governors in Lagos state.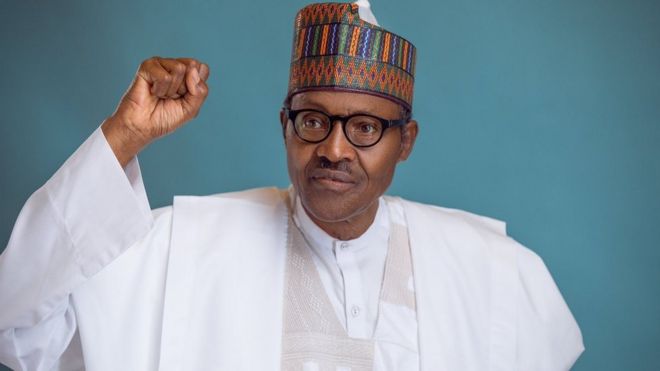 Achievements and Challenges of the Federal Ministry of Power, Works and Housing
In 2018, Babatunde Raji Fashola, minister for power, works and housing revealed that his ministry had delivered on some of its promises but there were still some challenges that needed to be dealt with as it marked its third anniversary in November 2018. In the third year progress report, the 55-year-old minister stated that the ministry had walked its talk and outlined some achievements under his leadership. "With regard to power, we have improved on what we met, by increasing generation from 4000 MW to 7000 MW, transmission from 5000 MW to 7000 MW and distribution from 2690 MW to 5,222 MW" Fashola said.
Though these figures have been challenged by some power industry players. When in July, Fashola presented these numbers, Sunday Oduntan, executive director research and advocacy, Association of Nigerian Electricity Distributors (ANED) emphasized the figures were incorrect. ANED, which is the umbrella body of electricity distribution companies (DisCos), said generation capacity as at January 2015 was 6,421 megawatts (MW) and not 4,000MW. The executive secretary of the Association of Power Generation Companies (APGC) revealed in an interview with TheCable sometime ago that generation companies have an installed capacity 13, 000MW; 7,500 available, while the actual capacity that gets to Nigerian homes is 3,968MW.
However, Fashola counted on another source, customer experience to validate his claims as reflected in the third year progress report. "As some citizens recently reported they no longer have to iron all their clothes one week in advance as the previously used to do, because the supply is proving reliable and predictable even if not yet fully stable and uninterrupted" he said. The minister enumerated some projects, meant to shore-up generation which included generation from Kaduna, 215MW; Afam IV 240MW; Kashimbilla 40MW; Gurara 30MW; Dandinkowa 29MW; power for nine universities, 15 markets and two big Hyro power plants of 700MW in Zungeru and 3,050MW in Mambilla.
For transmission Fashola said there are 90 projects nationwide with Apo, Mayo Belwa, Damaturu, Maiduguri, Odogunyan and Ejigbo that had been completed. "Although there are still people we have not reached, although there are still disruptions from time to time, and although there are still people who also need meters, and we are working to reach them, it is indisputable that we have delivered on incremental power" Fashola stated.
On housing, the former two-term governor of Lagos State counted public buildings such as Federal Secretariats in Zamfara, Bayelsa, Nasarawa and Ekiti where public works are being undertaken, and the Zik Mausoleum in Onitsha which he said is now practically completed. "Let me also point out that our pilot National Housing Programme has led to a nationwide Housing Construction being undertaken in the 34 states where we have received land" he said.
The minister claimed that no less than 1,000 people are employed on each site apart from the staff of the successful contractors. He added that these sites are an ecosystem of human enterprise, where artisans, vendors, suppliers and craftsmen converge to partake of opportunities and contribute to nation building. "Our parastatals like the Federal Mortgage Bank of Nigeria (FMBN) and the Federal Housing Authority (FHA) are also contributing." Policies such as the reduction of equity contribution from 5 percent to 0 percent for those seeking mortgage loans of up to N5million, and reduction from 15 percent to 10 percent for those seeking loans over N5million are helping to ease access to housing.
According to report, the ministry is also tackling the backlog of issuance of consent and Certificates of Occupany to Federal Government land. The minister revealed that a total of 1,216 Application for Consent to transfer interests in land application and 1,300 Certificates of occupancy have been approved and signed respectively as at 25th October 2018. Some of these transactions started over a decade ago and those just getting certificates acquired their properties years back but never got title. "You will go a long way back in our history to find out when a Federal Government set out such clear objectives and is able to come back to show its progress report" Fashola said.
Failures of the ministry
In 2018, there was a public row between the Minister of Power, Works and Housing, Babatunde Fashola, and the Power Distribution Companies over the state of electricity supply in the country which brought to the fore the depth of the crisis that has hit the sector close to six years after it was privatized. It is also a confirmation of the failure of the policies of the current government on power and the need for an alternative approach to salvage the situation. Charting a new course was obviously what Fashola was trying to do, but he ended up riling the distribution companies, who berated him in no small measure for allegedly misrepresenting facts to portray them in a bad light. After spending a good while of his close to three years in office as minister providing excuses for the gross ineptitude and under performance of the distribution companies, it was surprising that he launched a scathing attack on the firms, asking them to shape up or ship out. Apparently, like most Nigerians, he has seen through the maze of incompetence of these operators.
Among a broad range of issues Fashola based his criticism on were the distribution companies' inability to meter consumers, resulting in their resort to the fraudulent practice of estimated billing; their unwillingness to receive electricity from the generation companies, which serves as a disincentive for further generation, and the huge indebtedness of the distribution companies to the other members in the power delivery chain. This is estimated at N859 billion. The distribution companies were ordered by the ministry to distribute meters to every house for free but the distribution agents saw this as an opportunity to make quick money and they were selling the prepaid meters to residents instead of giving them out for free according to the directives given. A lot of people fell for this scam and those who refused to pay were threatened by the agents. Another reason these distribution companies refuse to give out the meters is so they get to keep collecting light bills from people and threaten to or even disconnect their lights when they fail to pay the so called bills. For these reasons and more, the minister called on the regulatory authority, the Nigerian Electricity Regulation Commission, to crack down on the distribution companies.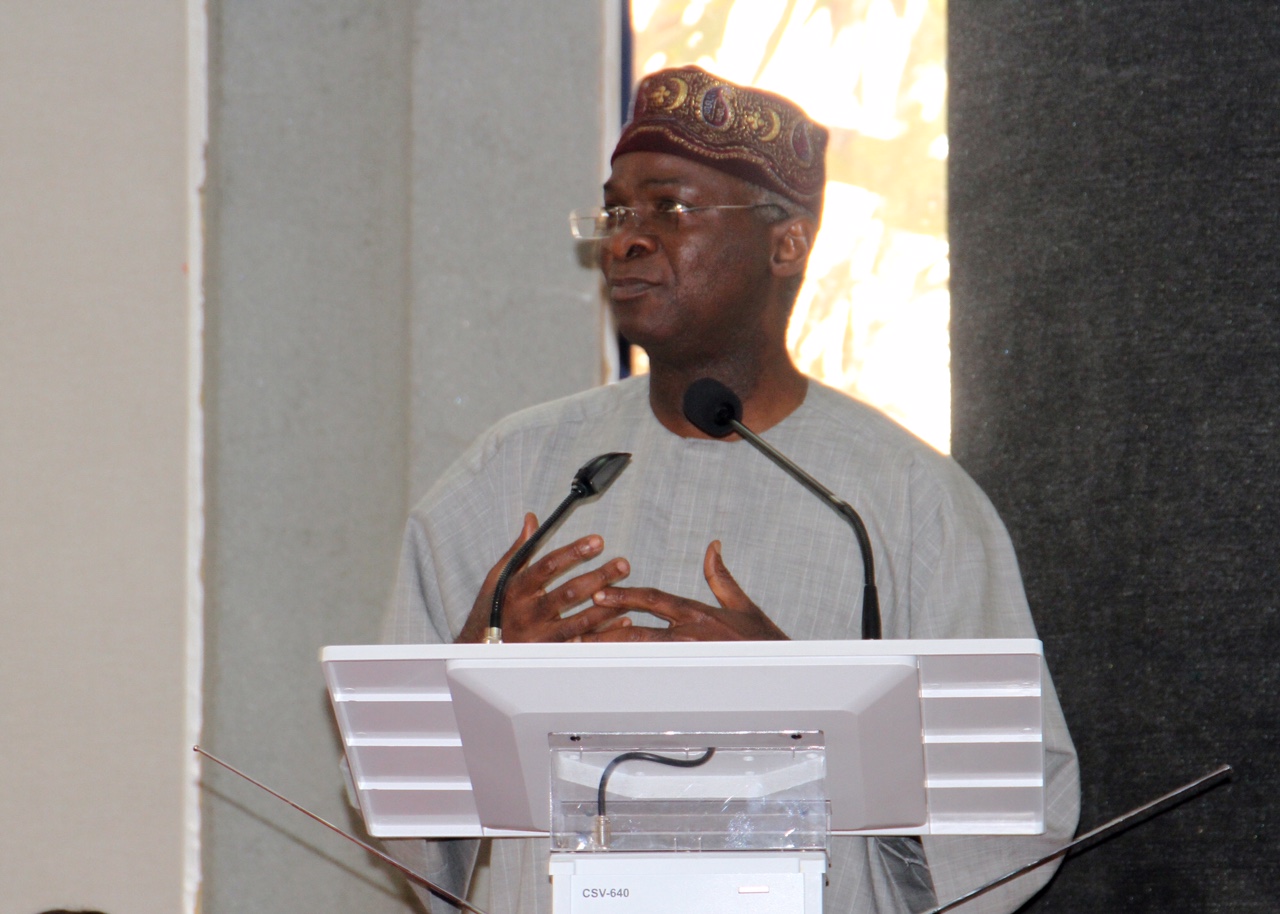 Of course, the distribution companies have always been the weakest link of the entire electricity supply value chain. They can be fingered in practically every troubled spot in the sector. While the customers accuse them of failure to provide meters, leading to the generation of exorbitant and arbitrary bills, even when power is not supplied, the Nigerian Bulk Electricity Trading Company, which guarantees purchase of bulk power from the generator companies and sells to the distributors, complains of the distribution companies not remitting money due to it after the sales. Available records indicate that over 50 per cent of the 7.5 million identified electricity consumers have not yet been metered and it has been so for a long time. Even the Speaker of the House of Representatives, Yakubu Dogara, had cause to complain recently about his house in Bauchi, which had no occupant, but was being credited with an outrageous monthly bill of N80,000. This issue has prompted the house to come up with a bill, which has passed its second reading, to criminalize estimated billing.
However, the distribution companies countered every allegation claiming they were making efforts to "improve the accuracy of the estimated billing methodology." Sunday Oduntan of the Association of the Nigerian Electricity Distributors while disclaiming the allegations said "It is with regret that we are compelled to respond to the significantly distorted picture that has been painted of the electricity distribution companies by the minister." It is very disappointing that the DisCos, which have flouted every deadline for the provision of meters to electricity consumers, would claim that they were working on how to improve the accuracy of estimated billing when the talking point should be timelines for its complete eradication. All the customers are demanding is the right to pay only for the power they consume and not what someone chilling in a cosy office somewhere determines they should pay, and that is not too much to ask.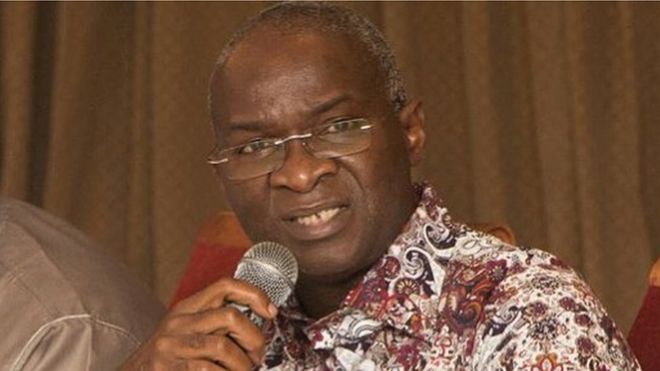 Fashola has found himself in this embarrassing situation because of years of choosing to treat operators committing outright fraud with levity. At a point, he was accusing customers of not willing to pay, instead of working out how they could pay only for services rendered.  On the issue of reviewing the privatization contract and bringing in those with the capacity and wherewithal to drive the sector, he had insisted that it was not feasible because it would send a wrong signal to the outside world, portraying Nigeria as a country that did not respect contracts.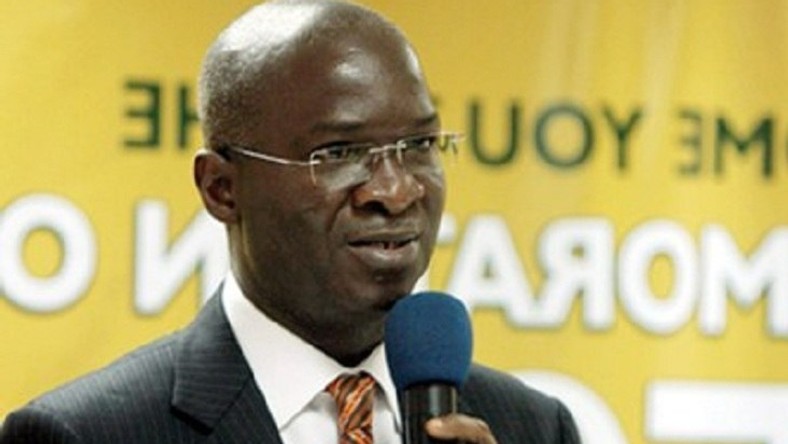 So he coming out now to complain is an admission that the government has not delivered. This administration has spent most of its tenure without a major achievement in the power sector squarely because it failed to immediately review the power asset sell offs. In his criticism of the distribution companies, Fashola promised to "find solutions and substitutes as we have seen in other sectors." That is the way to go. The government has to persuade those who cannot cope with the massive investment needed in this sector to surrender their shares and bring in investors with the wherewithal and track record in the power sector to take over.
Babatunde Fashola also gave reasons Nigeria's housing problem has persisted for years after government whittled down its direct involvement in housing delivery in the country. Besides the Land Use Act of 1978, the long and tortuous titling and documentation processes which are major impediments to housing development, Fashola said there were also problems of knowing the number and type of houses that should be built, the places they were needed and the expectations of those who need housing. Fashola, whose ministry has been criticized for not doing much in advancing the cause of housing in the last four years of the Buhari administration, does not subscribe to the figure being bandied as the value of housing deficit in Nigeria.
Nigeria has a crippling housing deficit estimated at 17 million units. Roland Igbinoba, CEO, Pison Housing Company, noted in the State of Lagos Housing Market report compiled by the company, that the deficit is both quantitative and qualitative, meaning that apart from the deficit being large in number, many of the available houses are substandard. The minister explained that Nigeria's housing problem would persist for as long as an accurate number of houses needed in the country remains unknown and the kind of houses to be built to suit different tastes, geographical locations, cultural biases and income levels are yet to be determined.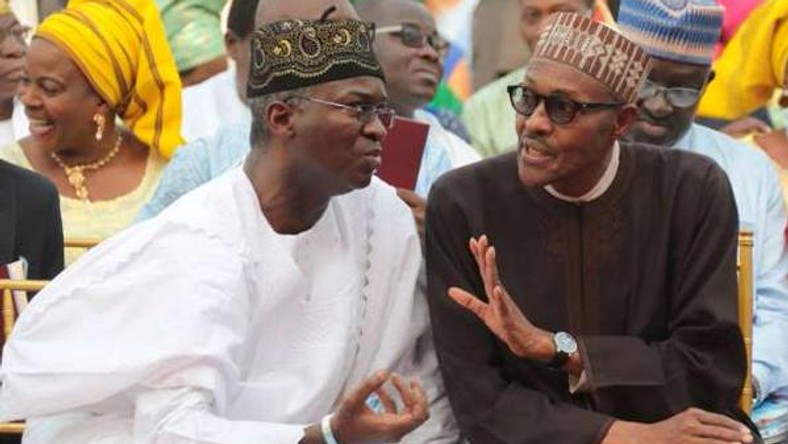 In Nigeria's construction industry it is not uncommon to see projects dragging beyond their estimated duration because of scope creep (requirement creep) on the client's side. There's the issue of inadequate funding for construction works and other infrastructures. There are also issues of kickbacks, poor quality control and abandoned projects which have been challenging issues for the sector. A lot of major roads in the country are worn out with a lot of pot-holes and cracks and nothing has been done about them. Even the constructed or renovated ones are often done with counterfeit materials and they wear off within a short period of time.
After all being said and after weighing the accomplishments and failures of the ministry of works, power and housing in the last four years under the watch and leadership of Babatunde Raji Fashola, it can be undoubtedly said that it is not advisable for Buhari to still maintain Fashola in this ministry. The minister has faced a lot of criticisms in the last four years of his tenure in the ministry due to the failure of the sector to achieve most of its laid down agendas and goals, therefore, giving another person (probably someone more experienced) the chance to bring in new strategies and dimensions into the sector might help straighten out things and help the ministry get better.
Share your own opinions and thoughts on this below.