A new twist has been added to the leaked audio take of top officials of Nigeria's apex bank, where they're caught discussing how to cover up billions of Naira allegedly mismanaged by the top management of the bank
Recalled that an online medium Sahara Reporters revealed a few days ago that it's in possession of audio tape where the governor of the Central Bank of Nigeria (CBN) are allegedly discussing how to cover up their deal.
Part of the plans, according to Sahara Reporters, was to bribe Economic and Financial Crimes Commission (EFCC) led by Ibrahim Magu with N2 billion.
The online medium had claimed that it caught Dayo Arowosegbe special assistant to the governor of the central bank of Nigeria, Godwin Emefiele in confirmed audio released by on Sunday.
It was also alleged that the anti-graft agency has since kept mum and has not announced an investigation into the audio since it was released.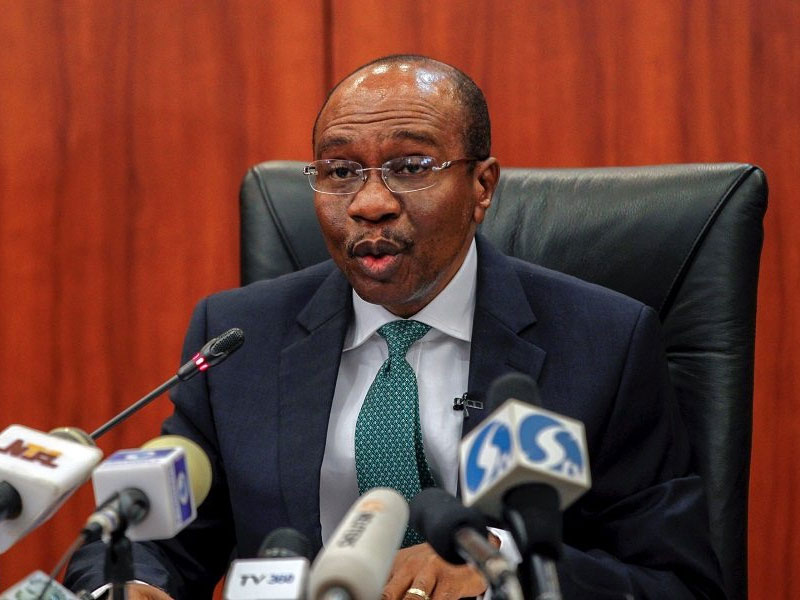 The CBN in a hurried statement on Sunday evening confirmed the authenticity of the audio said the media had used "selective recordings" of Emefiele adding that the conversation was solely about "N150 billion classified as bad loans by external auditors".
According to Sahara Reporters, this false statement is contrary to what can be heard in the audio by the CBN governor who can be heard frantically trying to raise funds before the deficit is noticed by the opposition.
In the process of trying to find a solution, Dayo Arowosegbe his special assistant can be heard saying "That is 18 because there's and 18 and then there's this N2bn which is something to be done for the EFCC. Like I said, they've taken it as…so, that's the maximum we can get from expenses.

Emefiele, in turn, responded, "any other vote we can find"?
The revelation implies that N2bn was set aside for the EFCC to hush them from investigating financial impropriety within the apex bank, the online platform said.
It also proves as false the statement by the CBN which classified the conversation as an attempt by Emefiele to remedy a wrong classification by auditors.
However, when SaharaReporters spoke to men in the top ranks of the EFCC, they denied awaiting any official money from the CBN.
The audio take was released barely two days President Muhammadu Buhari announced the reappointment of Godwin Emefiele as the Governor of Central Bank of Nigeria.
Some political observers say it's a ploy to sack Emefiele. Neither the presidency nor EFCC has officially reacted to the audio tapes which have now circulated on the social media.
Source: Sahara Reporters