Reno Omokri has led a barrage of hostile reactions to the statement made by the President Muhammadu Buhari campaign Spokesperson, Festus Keyamo (SAN), describing the President as "friend of the poor."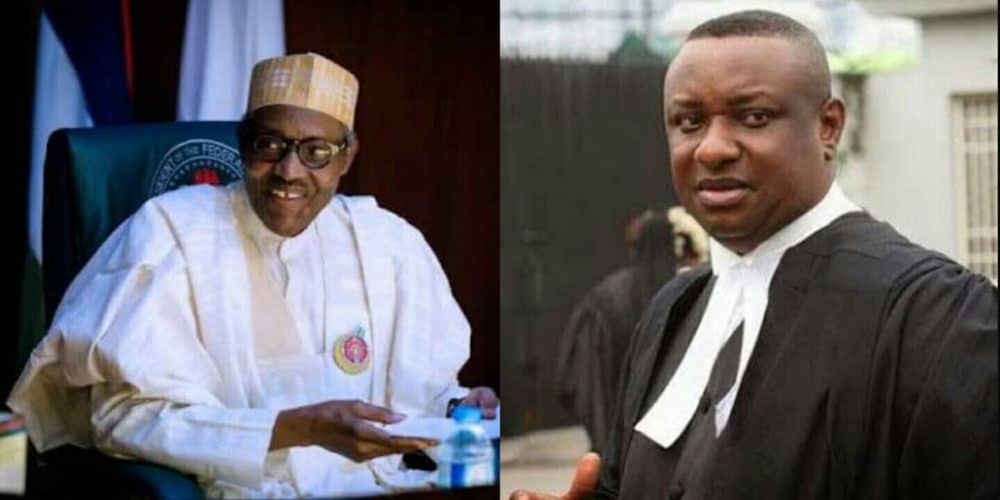 Keyamo, in sarcastic tweet at the main opposition Peoples Democratic Party on Wednesday, had described Buhari as: "The nightmare of PDP since 2003! The demystifier of old power-blocs! The slayer of the corrupt! The friend of the poor! The one the thieves love to hate! My guy!"
Taking the tweetstorm higher, however, author and self-described Buhari Tormentor, Mr. Reno Omokri, has taken up Keyamo, who served as Director, Strategic Communications of President Buhari 2019 Presidential Campaign.
On Thursday, Omokri, a critic of the Buhari administration, tweeted back at Keyamo, "Festus @FKeyamo is correct when he calls President @MBuhari 'friend of the poor'. President Buhari loves the poor so much, he DOUBLED their number in just 4 years. Not only does he love the poor, he loves EXTREME POVERTY and made Nigeria its headquarters #BuhariFriendofPoverty"
While many social media followers of Keyamo agreed with his viewpoint, many also saw things differently, and this they expressed with memes and other funny reactions on his verified Twitter handle, @fkeyamo.
more reactions followed, read below
@AbdulmalikFatiu "During GEJ: Petrol = N87/Ltr Fuel Subsidy = N600 Billion Nigerians: GEJ is a thief, GEJ Must Go! Now it's PMB: Petrol = N145/Ltr Fuel Subsidy = N2.95 Trillion Nigerians: PMB has integrity he is fighting corruption!"
@mrfelixfenco: "
How much was fuel before GEJ and were there fuel subsidy before GEJ? Nigeria wasn't good under GEJ biko"
@IsaacDimani:
"Nightmare of PDP since 2003?? Abeg when did baba start gaining relevance? Lmaoo"
@KingAbsoIute: 
Replying to @fkeyamo "The nightmare of NIGERIA since 2015!
The demystifier of DEVELOPMENT!
The slayer of the ECONOMY!
The friend of the GULLIBLE!
The lover of BLOODSHED!
The DEAF & DUMB to critical situations!
The one the SENSIBLES hate to love!"
@Kingsleymaximo: "
You forgot to add, the 'purveyor of poverty' . The only man whose integrity only manifests when hunting the opposition, but turns a blind eye to his kinsmen taking bribes in dollars. Oh yes he is a legendary conman and posterity will judge him accordingly".
@gloria_adagbon
: "Sai Baba…the friend of the masses, the peoples' President, Mr Integrity, Mr Incorruptible, Mai Gaskiya.
Thank you Keyamo SAN!!"
The friend of the poor ?
No wonder he made the country its HQ

— Pure Water & Lots Of Ice?? (@ArabOfficial_) April 17, 2019
I love the way you defend this man. You don't see anything wrong with all he's doing. With the killings in Zamfara and some parts of the north. You are enjoying what's happening in the country right?

— Anthonio Kekeocha. (@AnthonioC_) April 17, 2019
He is really a friend of d poor my brother, he has vowed that d poor(his friends) will continue 2 wallow in abject poverty &that more friends will be added to his friend's list. Zamfara is bleeding, Plateau is bleeding, Borno, Yobe r bleeding, Abuja-Kaduna exp.way is 4 kidnappers

— Love a Geologist, is natural, (#We #Rock). (@ibinwanne) April 17, 2019