The bid of Senator Mohammed Ali Ndume of Borno South Senatorial District to contest the post of Senate President has been raising dusts
.
This became serious after the ruling All Progressives Congress, APC, endorsed another aspirant, Senator Ahmed Lawan for the position
.
Ndume insisted on running for the post and has continued with his campaign despite the endorsement of Lawan by the party
. 
The Borno State Governor also
openly
declared support for Lawan having
been endorsed by
the party for the post
.
Another twist emerged as some concerned citizens of Borno State have reaffirmed their support for the candidature of Senator Ali Ndume to emerge as the next Senate president, Daily Trust reports
.
The concerned Borno citizens dissociated themselves from Governor Kashim Shettima's support for Senator Ahmad Lawan, saying the governor spoke his mind and not the mind of the majority of Borno people
.
It was earlier reported that the Secretary of Borno Elders Forum (BEF), Dr. Bulama Mali Gubio had also on Tuesday denied that the forum had endorsed Ndume for the Senate presidency
.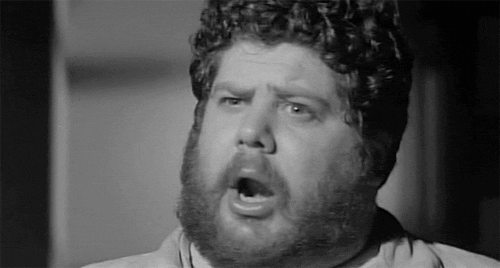 But in surprising reaction, members of Concerned Borno Citizens said in a statement by their Spokesman, Yakubu Kwangyang Umar, that "It is rather surprising that while the state is counting on the governor's support for Senator Ndume, he is
clearly
seen working against the aspiration
."
According to him, "Among the reasons we advanced for Senator Ndume's aspiration are the fact that he has the people at heart, he is a loyal party man and has the privilege of being a minority leader in the House of Reps 2007-2011, a senator with a sound cognate experience, senate leader 2015-2017, Director of the North East Presidential Campaign Council 2019, among other credentials
."
The battle continues for the Senate top job.
Ndume may
eventually
head to the election against Lawan if the APC and other concerned stakeholders fail to settle the issue and present one candidate
.
The scenario brings back the memory of what happened in 2015 when the APC's endorsed candidate for the Senate President Lawan and the endorsed candidate for Speaker Femi Gbajabiamila lost due to the drama that played out during the election
.
Then, Senator Bukola Saraki and Hon. Yakubu Dogara who were still in APC contested against Lawan and Gbajabialmila and they won after getting support from the main opposition Peoples Democratic Party and some of their loyalists in APC.
The ruling APC had vowed to ensure that such development does not play out this time or at any other time.
What are your thoughts on this story?