The outcome of the February 23 Presidential election will still continue to generate controversies for a very long period of time.
However, the outcome of the election, especially the election result collated for over three days by the Independent National Electoral Commission (INEC) before declaring the winner of the presidential election is under legal scrutiny at the moment.
It would be recalled that when INEC declared President Muhammadu Buhari of the All Progressives Congress as the winner of the presidential election, the Peoples Democratic Party (PDP) and its presidential candidate, Alhaji Atiku Abubakar, rejected the election result and subsequently refused to congratulate Buhari, while promising to fight it out in court.
The PDP and Abubakar, true to their words approached the court through the election tribunal.
Abubakar in his clamour for justice filed his first petition on March 18 at the Election Petition tribunal last week, in which he claimed maximum victory in the election while fingering INEC for electoral malpractices.
The former vice president in the 139-page petition filed, claimed that from the INEC server "state to state computation", he polled 18,356,732 votes to defeat Buhari whom he said scored 16,741,430 votes with a margin of 1,615,302 votes.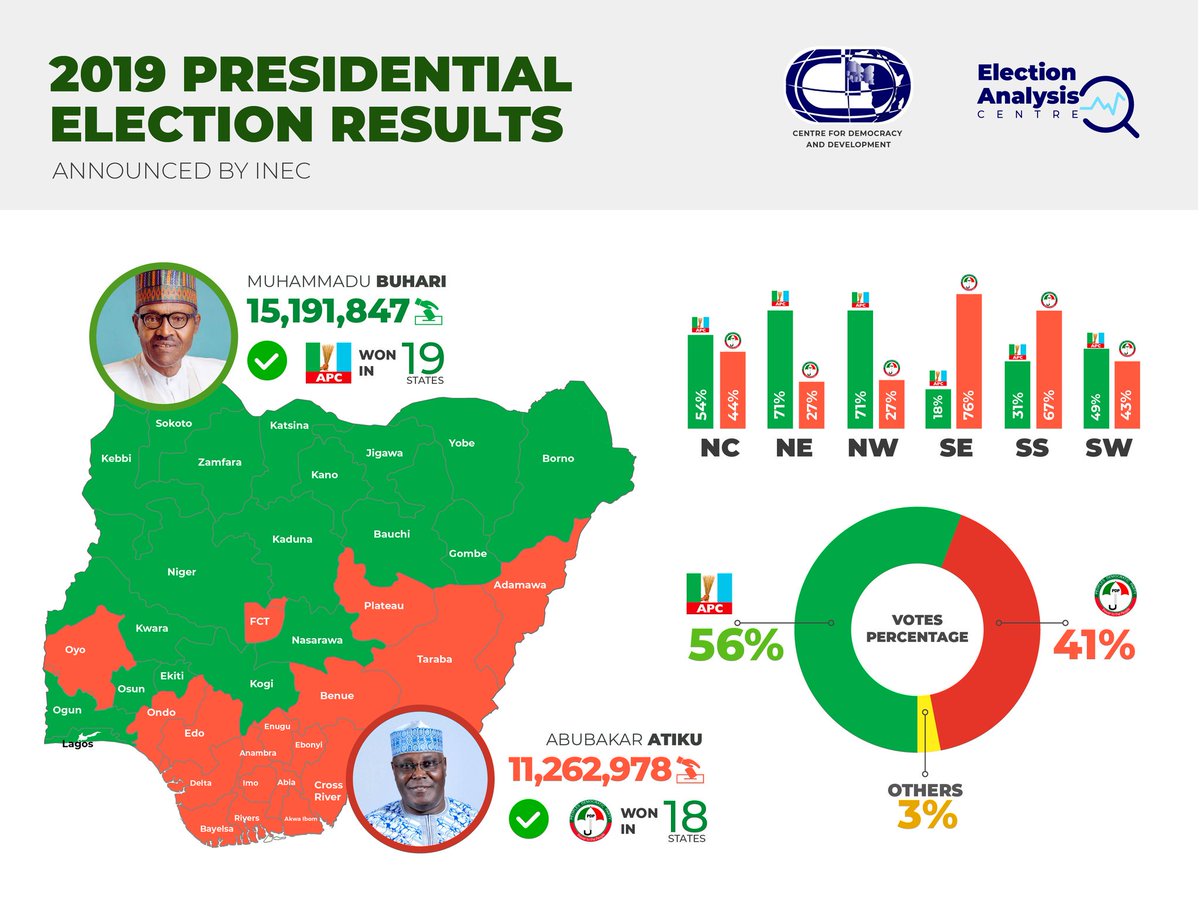 This claim negates the 15,191,847 votes polled by Buhari and 11,262,978 votes polled by Abubakar, according to INEC's collation of the presidential result on live television.
However, the Presidential Election Tribunal held its first hearing of the petition filed by Abubakar today.
The tribunal during its hearing today gave its assent to the request by the PDP and Abubakar, seeking permission to serve their petition of President Muhammadu Buhari through his party, the All Progressives Congress (APC).
Abubakar and his party had applied for leave to effect service of the petition on the President on the grounds that they were having difficulty serving him personally.
However, the three-man tribunal, after to listening Chris Uche (SAN) who moved the ex-parte filed by the petitioners, granted them permission to serve through substituted means.
Justice Abdul Aboki, who led the panel, ordered that Buhari, who is the second respondent to the petition, be served through any senior official or an officer of the APC at the party's secretariat in Abuja.
Justice Aboki, in his lead ruling, said "it is in the interest of justice" to grant the prayers in the petitioners' motion.
Image Credit: Daily Trust, The Nation, NAN, CDD West Africa, Premium Times, Twitter
Feel free to leave your comment on the story