According to Lawyer and former Special Assistant to President Goodluck Jonathan, Reno Omokri, "ever since President Buhari was unfortunate enough to have appointed Festus Keyamo as the spokesman for his fledgling reelection campaign, the latter has acted as if his job was to be the chief alienator for the President. The man is uncouth, abrasive and does not understand the power of words."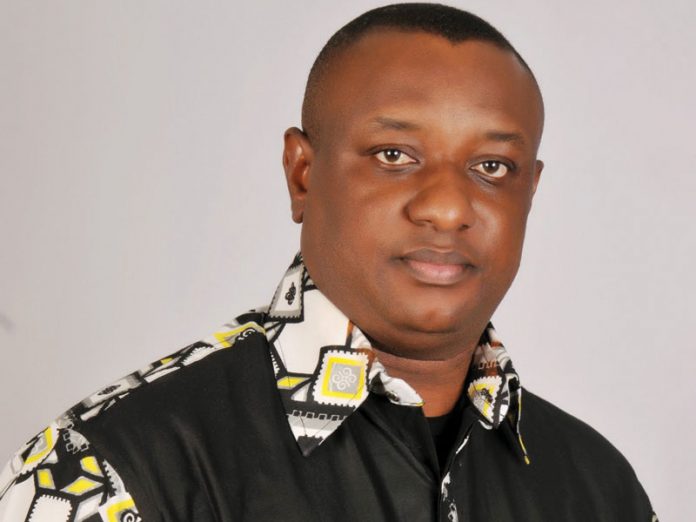 This was again on display when Keyamo appeared as a guest on Channels Television on Monday morning. My Keyamo was asked, "Why should Buhari be the president of Nigeria in 2019?" Rather than utilize the opportunity to sell his preferred candidate for the 2019 polls, Keyamo failed woefully by deviating to launch an attack on the PDP presidential flagbearer.
He said: "Atiku shouldn't be president because the Obasanjo/Atiku regime was a colossal failure, they ruined NITEL, they did not create jobs."
Trust Nigerians on Social media to jump on this….
Channels TV: Why should Buhari be the president of Nigeria in 2019

Festus Keyamo: Atiku shouldn't be president because the Obasanjo/Atiku regime was a colossal failure, they ruined NITEL, they did not create jobs.

— akparawa-abasi (@Etoro111) October 15, 2018
No matter how intelligent a man is or how many doctorate degrees he has. He starts speaking like an imbecile the moment he comes in contact with Buhari. Just look at Festus Keyamo sounding like a professor of stupidity on national TV

— Adinnu Teflon Don (@AnazroeDon) October 15, 2018
FESTUS KEYAMO!!!!….. is a disgrace; yesterday, today and forever. Loquacious and uncouth, he just prattles away unhindered and his utterances exemplify the tales of a dolt; full of sound and fury, signifying zilch.

— Adinnu Teflon Don (@AnazroeDon) October 15, 2018
When Festus Keyamo was denied SAN, we thought it was a witch hunt. Now we know better.
He is not qualified to be a SAN.

— Afia' aju ugo (@AgoruaGentle) October 15, 2018
The Legal Practitioners' Privileges Committee (LPPC ), need to explain to Nigerians how Festus Keyamo became a SAN.

— Ebubechukwu (@Captain_Ei) October 15, 2018
Festus Keyamo is really a SAN?
Well being a SAN is important but having a high intelligence quotient is importanter pic.twitter.com/2qoTYtxt4P

— Southeast Media Girl (@jasmine_naza) October 15, 2018
Festus Keyamo is struggling to defend his boss this morning. It's a very tough job

— Adinnu Teflon Don (@AnazroeDon) October 15, 2018
Festus Keyamo has done more harm than good to the Buhari reelection campaign. pic.twitter.com/kXPDZBxKwm

— Abstract Thinker (@OgbajeAlex) October 15, 2018