So you live in Eko city and you are wondering, why can't this state be traffic free for a single day.
Huh! is the feeling you get from commuters who when they hit the road of Lagos and find that their 30 minutes would now be taking about 3 hours base on the seriousness of the gridlock.
You've probably heard of 'Go slow' and 'Hold up', bet you don't know when you experience which while facing some form of traffic.
First, both are slangs that Nigerians uses interchangeably when narrating a traffic experience.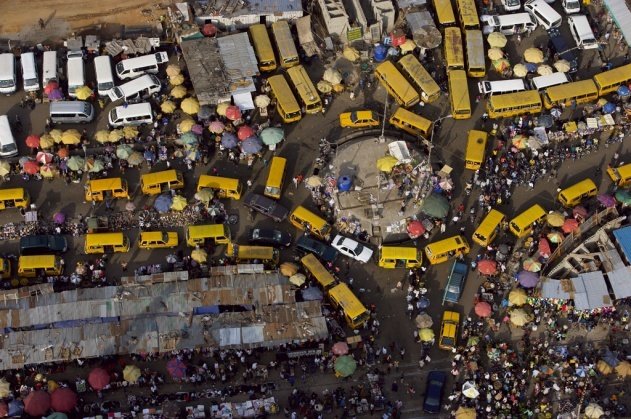 Go slow is a kind of traffic where vehicles move steadily behind each other instead of the freedom to move at high speed on the high road.
While Hold Up as the name implies, means a state of total standstill which no vehicle is moving, neither steadily nor at high speed.
Down to the billion dollar question, why can't Lagos be a traffic-free state?. In spite of the modern road construction of bridges and better roads by the recent two (2) government, talking about the Fashola and Ambode administration.
Well, some elite might tell you some very sophisticated stuff and jargon that you may find difficult to understand and sometimes does not seems to appeal totally to the reason why Nigeria cosmopolitan city with its spike rise in modernisation, will still wallow in go slow or hold up.
Now, let get down to business, unveil the real reason why the city with the largest and growing population, yet with the least land mass in the nation may never be traffic.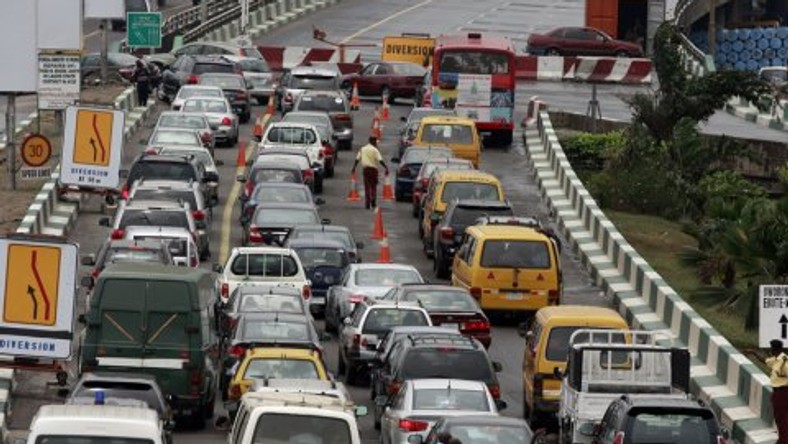 1. Garden Egg;
What! garden egg!! why on earth will someone leave loads of people in traffic just because of ordinary garden egg!.
Well as dull as it sounds, it has seen to have caused gridlock.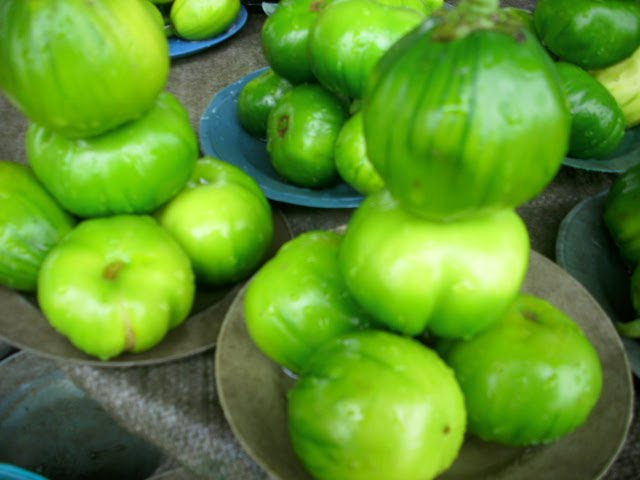 How?
Sometimes the car 102,545 away is just trying to buy a garden egg.  If you are used to Lagos and Nigeria commuters well, you can relate.
2. Gala;
Again another roadside buying causing unnecessary traffic for commuters, here is what someone said;
"What if selling Gala is just an evil plan by UAC to caused traffic in Lagos?"

Well, whether that is true or not, I know not but like this guy, if you've been stuck in traffic for 3 hours and they tell you the car ahead is just trying to purchase gala! then you might want to reconsider their statement.
3. YOU!
Yes, you! Lots of Nigerians, especially Lagosian believe leaving home on time would save them from traffic, as they assume that not everyone would be on the road at the time, let say 5 a.m.
Guess what, you're not the only one thinking that, you're likely one in a million.
4. Witchcraft!
Impossible how can witchcraft cause traffic, seriously that's a bit into the extreme!
Then you have not experienced causeless traffic.
One that when you get to the scene that caused the hold-up, you won't find what has kept you in gridlock in the heat of the sun for hours.
Now, let me ask, what do you call that. eh?
5. 5 Minute late, 20 minutes delay!
Guess you get the code, if, for some unknown reason, you are 5 minutes late on time to hit the road, just call, text or just send a message to the person you are going to meet, cause you just added 20 more minutes to your commuting time.
6. Okay, Still On The Witch Craft Matter;
Not only that you won't see anything blocking the road, but the truckload of vehicles in Lagos road also makes you wonder, are all owned by humans.
But then there are also invincible cars on the road, that you can't see.
7. Winter Has Come!
Get it, it isn't another game of throne, but anytime there's a change in weather, it's a guarantee that you'll experience traffic.
Especially, when it rains you don't just get hold up challenge, you also get an increase in fare.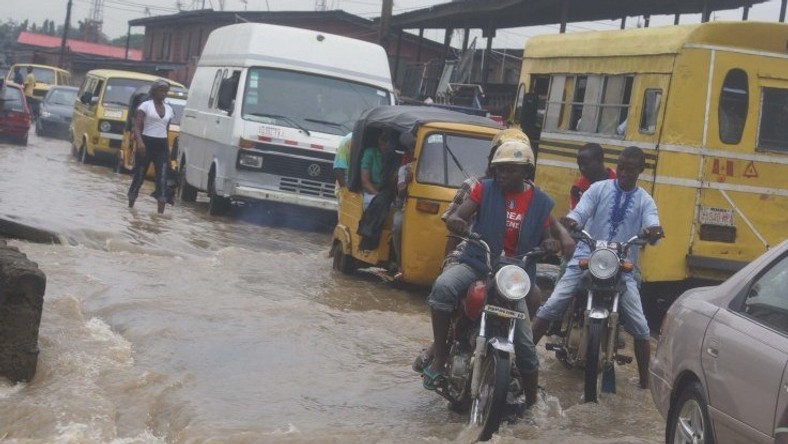 8. Toyota Camry;
As it stands, Nigeria makes the list of the people that drive Toyota most, now it's practically impossible to drive a distance without meeting a Toyota brand on the road.
Here's What a Nigeria suggests;
"To solve Nigeria traffic, ban Toyota!'
9. Okada Riders;
OMG! this category of persons is just the most frustrating, well irrespective of the gridlocked they always find their way out and of course they are prime suspect, this is why;
"Its only during traffic in that a rich man inside a Jeep would be jealous of an Okada man"
10. Single And Searching;
This is the most annoying cause of traffic congestion.

How can someone be driving and chatting with a walking babe or one who is in the other car, it absolutely ridiculous, yet we find many people do these over and over again.
11. War On The Road;
Patience has been deleted from the vocabulary of Nigerians. Been a constant road user, just waiting for one other to move from a destination to the other, you'll have several commuters struggling to make the move at the same time.
You'll be like Kilode (What is happened?)
12. LASTMAN
Okay, this category of people intentionally has the name tag, 'LASTMAN' to purposely make you get to your destination 'Last'.
When one vehicle faults, everyone pays for it, keeping all other vehicles in line gridlock in traffic.
Fortunately, for Nigerians, President Muhammadu Buhari has given a 72-hours direct order for the vacation of trucks causing the Apapa gridlock in Lagos.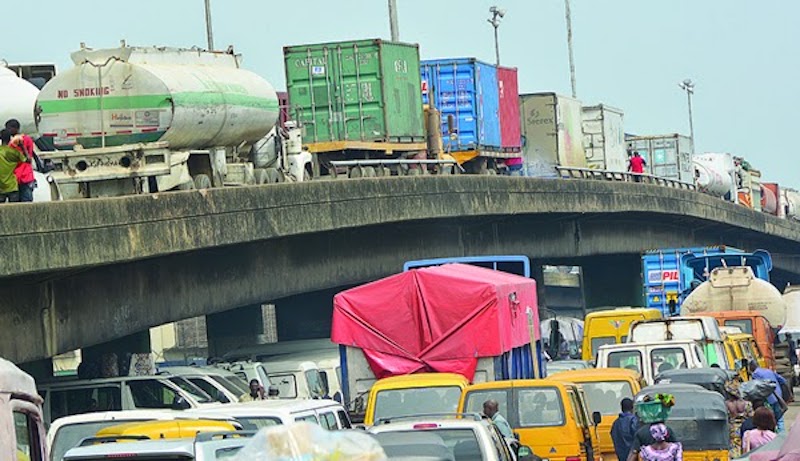 If you leave in Lagos, this, of course, would be a thing to celebrate considering what commuters go through in that part of Lagos.
Meanwhile, if the Presidents order would be heeded, Lagosian should keep their celebration on a low key because the truck and tankers are one of the many things that make transit longer than the normal time frame.
Want to add your thoughts on the list?
Share and drop your comments below…