Did you know that 57 million people in Nigeria don't have access to safe water? Did you know that over 130 million people don't have access to adequate sanitation in this country? Did you know that Nigeria is the worst country in Africa for urban sanitation access?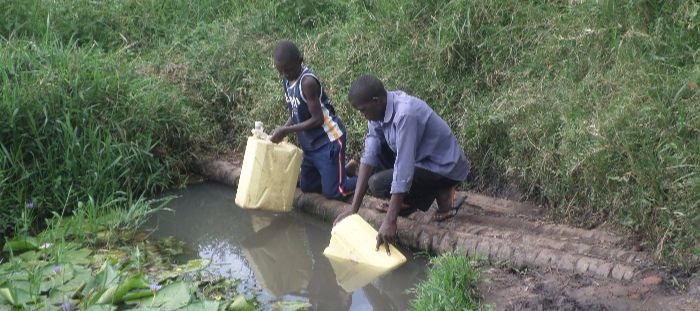 The pathetic living conditions of some residents in a Bauchi community have been revealed in new photos shared on social media as the State Government have been publicly called out. A Facebook user identified as Aminu Attahiru Abubakar, has taken to the social media platform to call out the Bauchi State Government for their non-chaland attitude towards handling the affairs of the state. He shared photos of some residents fetching 'drinking' water from a pipe inside a dirty gutter and wrote;
"This is Anguwar Bakaro. Just look at the place where people are fetching water to drink in Bauchi State. It is a major failure which may result to cholera epidemic and cause death.
"I can excuse the government reasons for failure to complete other projects but if they cannot provide ordinary tap water for people in 4yrs, what excuse should I give them? Haba Dan Allah!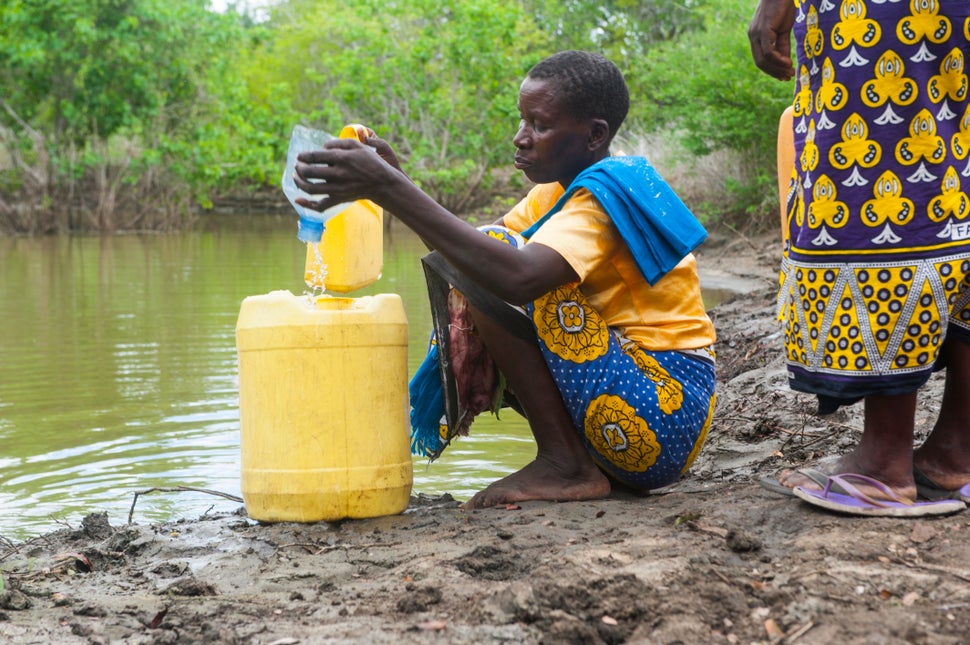 "With all due respect to His Excellency, I like him as a person but his nonchalant attitude towards handling the affairs of our state is totally uncalled for. And his failure to fulfill his campaign promises such as providing water to the citizens is one of the reasons why I want him out of office. Let's try another person gaskia."
See more photos below;
 Were you aware that in this country, almost 60,000 children under five years old die every year from diarrhoea caused by poor water and sanitation? These are not my personal opinions; they are facts from WaterAid, an international organisation that is working in 37 countries of the world which has been in Nigeria for about 20 years now.
If the above statistics from WaterAid shocked you, then, wait for the one from the United Nations Children's Fund. According to UNICEF, "About 70 million people, out of a population of 171 million, lacked access to safe drinking water, and over 110 million lacked access to improved sanitation in 2013. Open defecation rates, at 28.5 per cent, pose grave public health risks. Every year, an estimated 124,000 children under the age of five die because of diarrhoea, mainly due to unsafe water, sanitation and hygiene. Lack of adequate water and sanitation are also major causes of other diseases, including respiratory infection and under-nutrition. Many schools in Nigeria lack safe, private toilets and hand-washing facilities. This affects enrolment and performance, particularly in the case of girls."
That life in the rural areas is hard, rustic and sometimes inhuman cannot be overemphasised. Many rural dwellers are traumatised by poverty, starvation and diseases. The major problem is that political office holders are alienated from the grassroots, from the people they are supposed to serve. As a result, they do not really understand the enormity of thesufferings experienced by rural dwellers on a daily basis.
Ideally, democracy is government of the people, by the people and for the people. But our own version of democracy is light years away from the ideal, because what we have now is kakistocracy. But no matter how bad the system is, particularly with the rising tide of insecurity and insularity of the ruling class to the sufferings of our people, Nigerians should not give up hope. They should continue to work hard for an egalitarians society that pays serious attention to the problems of human beings no matter where they are domiciled.