Spain midfielder, Carles Alena has blast Barcelona board for giving new signing Frenkie De Jong his number 21 shirt. The 21-year-old in an interview revealed his displeasure on how he is being treated by the board claiming they didn't inform him before they made the decision.
It had seemed that Alena had made a nice gesture by allowing De Jong to wear the No.21, but it now appears as though it had already been decided upon by the club.
"It didn't sit well with me that the board promised De Jong the No.21 without telling me," Alena said at Barcelona's training base in Kobe, Japan.
Although Alena has no issue with De Jong over the issue, it is clear that he is not happy with how the Barcelona board handled the whole situation.
"The thing about giving De Jong the shirt was something between him and me," he added.
"I would have liked a message from the board. They promised him the shirt without telling me. "I knew it was wrong, it didn't sit well with me. I've always been good to the club."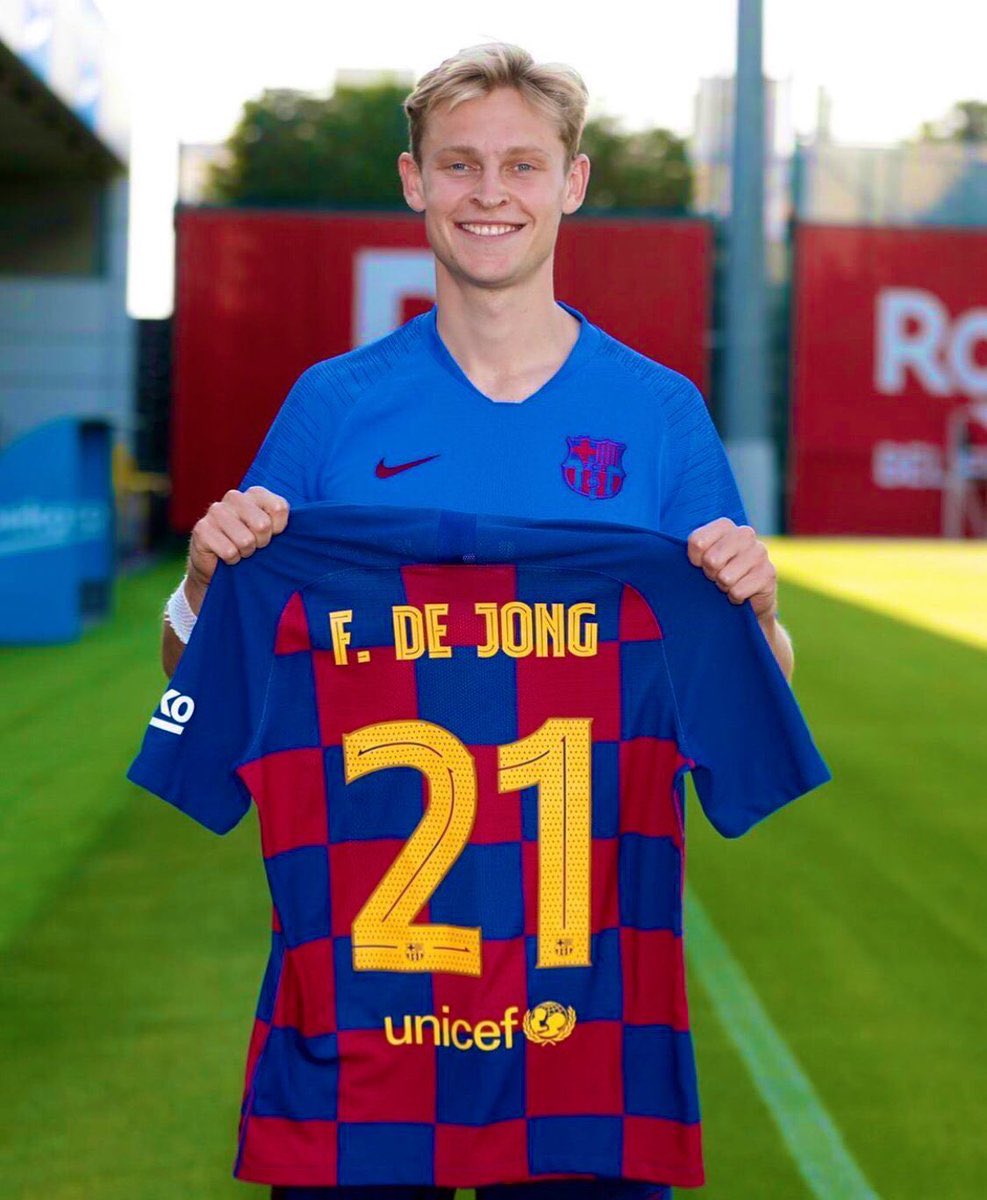 Ahead of next season, the former Ajax midfielder will wear the No.21 shirt and Alena will don the No.19.
Do you think Barcelona are wrong to give De Jong Alena's number without his consent? Share your view on this in the comment section… Thanks