Arsenal central defender Shkodran Mustafi has complained about the lack of recognition of his contribution to the Gunners team.
The 27-year-old has made 40 appearances this season, but has been criticised for his performances for the side.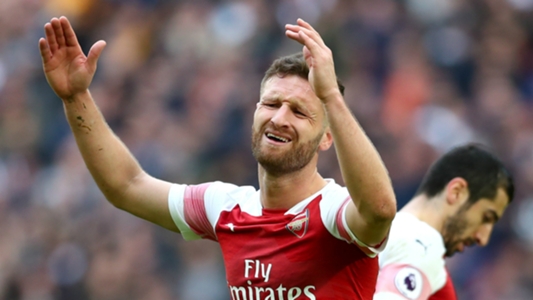 He could feature for Unai Emery's men when they face Chelsea in the Europa League final on Wednesday.
The German has defended the centre-backs, saying that if they were so bad, the Gunners wouldn't have got the points they had in the just concluded Premier League season.
Arsenal finished the league in fifth place, with 70 points.
The north London side conceded 51 goals in the Premier League. Only Manchester United conceded more in the top nine.
"For me personally, it is not getting to me because our job as defenders is to try not to concede goals, but if you make 90 per cent of your job and in the 10 per cent the opponent scores a goal, people forget about the 90 per cent," he said, reports Mirror Football.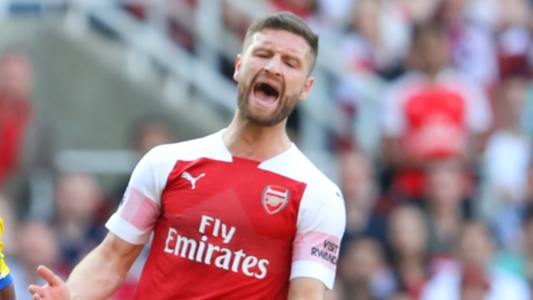 "If, in the end of the season, you made 70 points it is for a reason. I don't think that if the back is not doing his job you would make 70 points. If you go into the game without the defence and only with attacking players I am not sure you are going to make 70 points.
"If a striker misses a goal or a penalty or whatever, you get a new opportunity five or 10 minutes later. For us defenders, if you make one mistake and they score, even if in five minutes you save something on the line, people still won't talk about it. You get to live with it because it is part of our job.
"We are a team who in a lot of games want to press up high and that gives teams opportunities to score goals against us. It gives teams space to try to break on us. You have to go through all the details in all the games and see what was wrong."
"When we try to play out of the back, people say, 'Why are they doing this? Why aren't they just kicking it out from the back?' But that is not our game. You are not going to win without an identity and that was how we wanted to play. We wanted to press high and score goals. Then obviously we wanted to not let the other team score.
"But it is a football game – other teams want to score as well. At the end of the day, we didn't reach the position we wanted to reach. That is a disappointing fact. But we still have the opportunity in the Europa League to reach the goal we wanted – and a trophy as well."
Do you agree with Mustafi? Let us know by dropping a comment