In world football, Cristiano Ronaldo and Lionel Messi are known for breaking and creating new records but they're not the only ones who can do that as Nigerian players prove they can also achieve great things in the beautiful game. A lot of players have donned the Super Eagles jersey at one point or the other, but few have left their mark with stunning records either on the international level or for their club sides.
Here at Dailyadvent, we picked out the top five unique records held by Super Eagles players and legends with one them standing out.
5. Daniel Amokachi: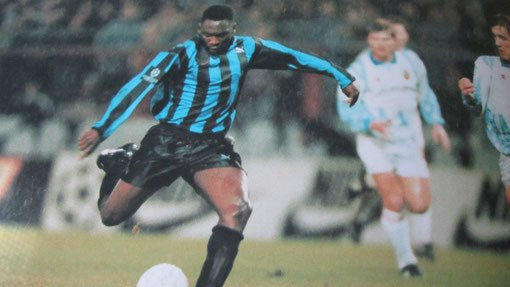 The Super Eagles former striker was known for his speed, technique and physical strength, which earned him the nicknames Black Bull and Black Train. Amokachi, who is also very popular and well known in his country, contributed to Nigeria's top two tournaments to the World Cup along with his attack partner Emmanuel Amunike.
He competed in the new format of the Champions League and became the first player to score in the competition on 25 November 1992 after his goal secured a 1–0 win in the opening match in the group stage against CSKA Moscow.
4. Stephen Keshi:
He led the Nigeria football team (Super Eagles) to win the AFCON, as captain of the team in 1994. In 2013 also, he led another brand new team to win the current edition of the tournament after 19 years of downtime. By this achievement, Keshi has set a new record as one person who has won the tournament as a player and as a coach.
Keshi also set another record as the first indigenous coach to win the tournament for Nigeria. Shaibu Amodu, one of Nigeria's foremost coach, had tried to achieve this feat but had ended up in semifinals and third place position respectively.
Nigeria went agog when an enterprising Super Eagles team ended the fairytale of Burkina Faso, by beating them 1 – 0. The lone goal was scored by Nigeria homeboy, Sunday Mba.
3. John Mikel Obi: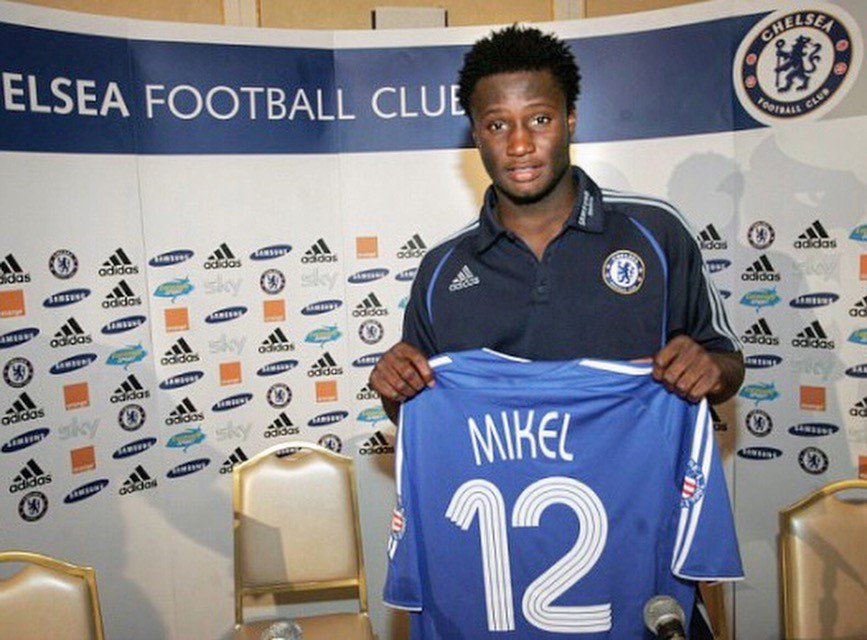 The Super Eagles captain holds the record for being the first Nigerian player to be paid over 50,000 pounds a week after his famous controversial deal that took him to Chelsea instead of Manchester United in 2016.
The former Lyn Oslo midfielder has gone on to play in China for Tianjin Teda and returned to England in January 2019 to play for Middlesborough.
2. Paul Onuachu:

It took Paul Ebere Onuachu just eight seconds to score Nigeria's goal against Egypt in Asaba. Although the massive crowd roared, it may not have been clear that they had just witnessed a record that may never be broken in their lifetime. For 70 years of Nigerian national team football, no Nigerian goal has been scored faster than Onuachu's goal. In that span of history, the record indicates that only four goals have come within the opening minute for Nigeria.
Until Onuachu's goal, the most memorable goal in the opening minute for Nigeria came on February 10 in 2000 with Nigeria playing against South Africa in the semi-final of the African Cup of Nations (AFCON) in Lagos. That goal saw South Africa turn the ball over to Tijani Babangida who sped forward and turned Mark Fish inside before shooting from 20 yards to score. It was a tactical plan by Nigeria to use the pacy Babangida against the slow Mark Fish but no one was looking for such a quick yield.
In Asaba, against Egypt in an international friendly it is important to recollect Onuachu's goal because it is bound to be in the record books for ages. Right from the opening whistle of Ghanaian referee Charles Bulu, John Ogu received a pass and launched a 40-yard volley that found Onuachu.
Without much waste of time, Onuachu controlled it once and dipped a shoulder to go past an Egyptian marker and find himself right on the top of the 18-yard box with the ball descending from about 2 feet high. His second touch was to immediately strike the ball with his right shoelaces and it zipped left into the net beyond the Egyptian goalie. It was such a stunning opener. Only three players, all Nigerians, had touched the ball before it found its way into the net.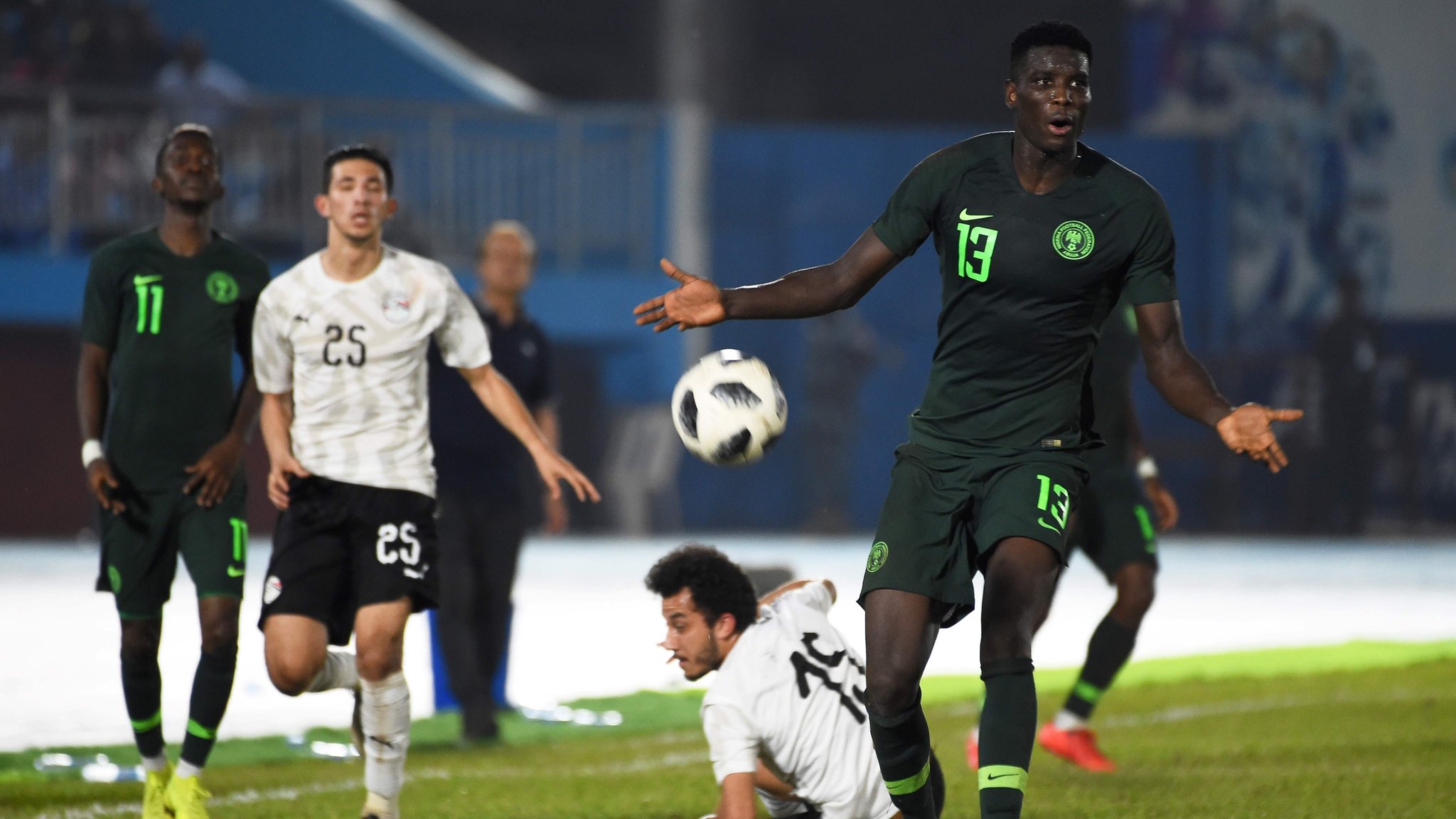 Scoring within the first minute of an international encounter is nothing to sneeze at. It is notable that Nigeria's earliest opening goal in its first nine years of football came in the third minute from Noquapor in a 1957 encounter against Ghana and was not matched until Joe Aghoghovia's third-minute goal against Thailand in a pre-Olympic Games friendly in Mexico City.
It will take another 12 years before Segun Odegbami's 2nd-minute goal in the AFCON final (1980) against Algeria in Lagos set the record for Nigeria's earliest goal. Then another 20 years before Babangida's goal in 38 seconds against South Africa represented the benchmark that Onuachu disposed of against Egypt in Asaba. For those who saw it live in Asaba and those who watched on television, they may never see that record goal broken in their lifetime by a player playing in the Nigerian team colors. It was a moment to cherish and to bank in longterm memory.
1. Austin 'Jay-Jay' Okocha: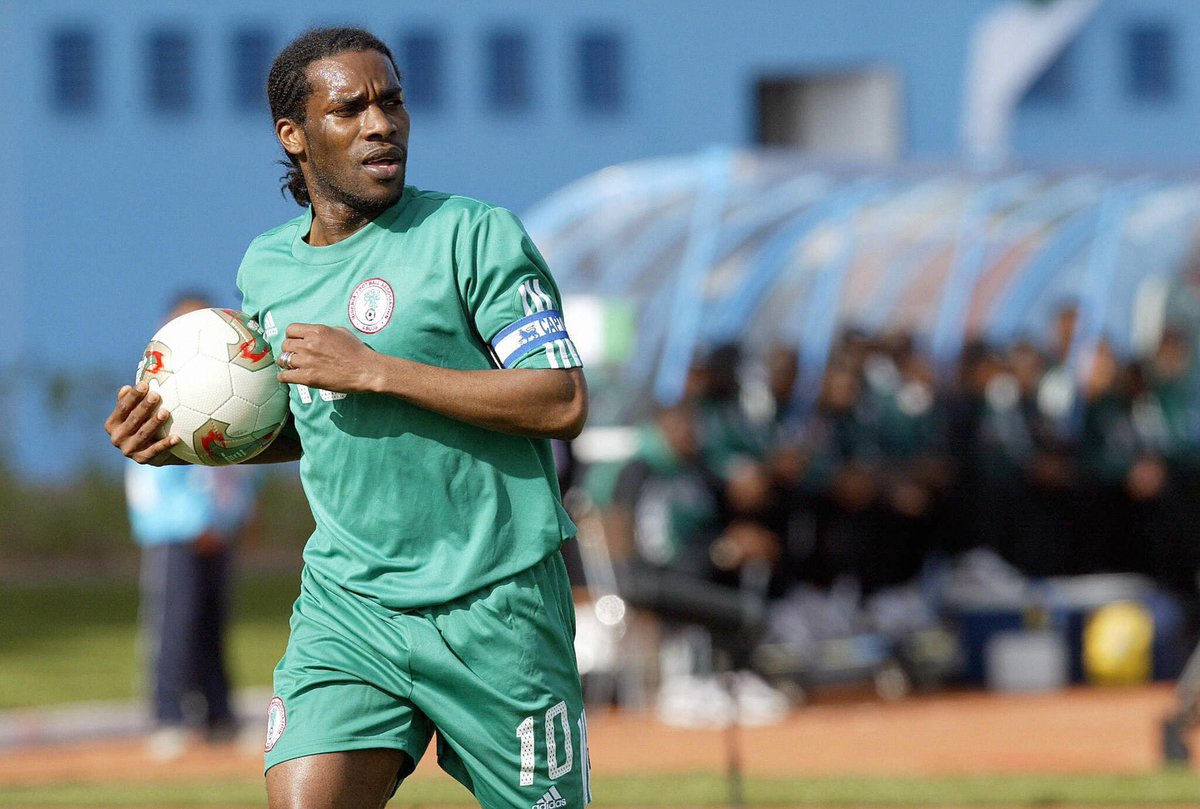 The African Maradona as he fondly called holds the record of the most dribbles in a match in the history of the World Cup. His 15 dribbles against Italy at the 1994 FIFA World Cup is the most by any player in 52 years.
Okocha during his career was famed for his outrageous dribbling skills and was regarded as one of the most talented players of his generation. In a 1994 FIFA World Cup game in the United States, Okocha made 15 dribbles against Italy for Nigeria. Those 15 dribbles remain the most by any player at a FIFA World Cup game since 1966.

"Since 1966, the most dribbles completed in a World Cup match is 15, by Jay Jay Okocha for Nigeria against Italy in July 1994," according to Opta Sports who are known for following players stats all around the world. They tweeted that on their verified Twitter handle Optajoe.
15 – Since 1966, the most dribbles completed in a World Cup match is 15, by Jay Jay Okocha for Nigeria against Italy in July 1994. Showboat. #OptaWCCountdown pic.twitter.com/x00vgbbAbH

— OptaJoe (@OptaJoe) May 30, 2018
Okocha was however on the losing side in that second round game as 10-man Italy came from behind to win 2-1. Despite the sending off of Gianfranco Zola, Roberto Baggio scored two goals after Emmanuel Amuneke had given the Eagles a first-half lead. Okocha played in three FIFA World Cup tournaments and played a total of nine games. He played three games at the 1994 FIFA World Cup, making two substitute appearances and one start.

At the 1998 FIFA World Cup in France, the midfielder made three starts, two in the group stage and one in the round of 16.  As captain of the Super Eagles, he was on from start to finish in Nigeria's three games of the 2002 FIFA World Cup in Korea/Japan.
Share your view on this in the comment section below… Thanks