The Theatre of Dreams is currently going through a nightmarish spell as Manchester United have lost seven of their last nine matches in all competitions, leading club legend, Lee Sharpe, to question the club's decision to sign Ole Gunnar Solskjaer on a permanent basis.
The former United, Sampdoria and Leeds United midfielder told Sportingbet: "I'm not particularly confident that Solskjaer is the right choice to be trusted with taking Manchester United back to where they belong."
Sharpe added: "I have the utmost respect for him, but I fear the job is too big at this stage of his managerial career. However, now that the decision has been made, the club have no choice but to give him lots of time and lots of money in the transfer market."
⏳ – "This is going to take time. You have to take it step-by-step."

Speaking exclusively to Sky Sports News, Ole Gunnar Solskjaer says there is still 'a lot of work to be done' at @ManUtd after 7⃣ defeats in their last 9⃣ matches: https://t.co/4hlQbXzRA9 pic.twitter.com/Oia0iysOGq

— Sky Sports News (@SkySportsNews) April 26, 2019
He went on to express his surprise at United's move to make him Mourinho's permanent replacement. "I'm very surprised that Manchester United chose to confirm Solskjaer as manager as soon as they did. I don't know why the club decided to appoint him when they did or what they had to gain from rushing the decision."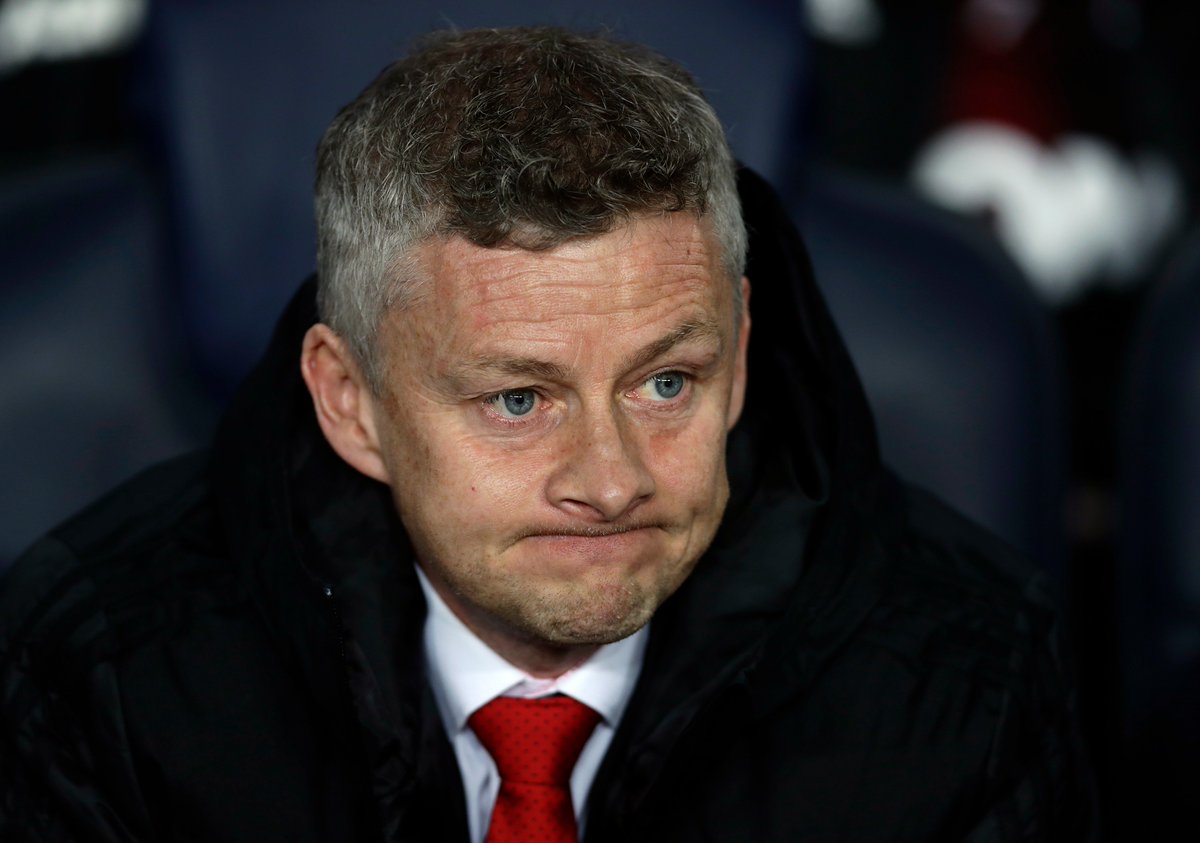 But that's not to say appointing Mourinho was an entirely wise decision in the view of Sharpe. "I think the club has been guilty of making a lot of premature decisions since Sir Alex Ferguson retired, such as giving [Jose] Mourinho a new contract, and those decisions have cost them badly."
He then revealed that it would have been a much wiser choice for the club to have gone for Mauricio Pochettino, saying they should have gotten the Tottenham Hotspur manager over to Old Trafford at any cost.
"Manchester United are one of the biggest clubs in the world and I think they should have broken the bank to get the best manager. That man is Pochettino. It would have taken a lot of money to prise Pochettino away from Tottenham, especially with the new stadium and likely Champions League football next year, but Manchester United have that financial muscle if they had chosen to flex it," said Sharpe.
Solskjaer was brought in to steer the wheels of the club back to stability following a disastrous start to the campaign under Jose Mourinho which saw the club in sixth place and well off the pace from their other rivals in the Big Six.
However, the club's fortunes turned around better than expected since mid-December, as Solskjaer guided the Red Devils to 14 wins in 19 matches in all competitions – including eight successive away wins in the Premier League and a miraculous win in the round of 16 Champions League over Paris Saint-Germain.
But after a 2-0 loss to city rivals Manchester City on Wednesday night inflicted a seventh loss in nine for Solskjaer, Sharpe is concerned at how unqualified Solskjaer is for the big job at the Theatre of Dreams. "I would have gone down the Pochettino route. My biggest concern with Solskjaer is how few boxes he has ticked due to his lack of experience," he said.
Sharpe went on to say: "Pochettino has that Premier League and Champions League experience, as well as a reputation that would attract star signings and a track record of improving players. His teams punch above their weight, he is good tactically and he gets the best out of young players."
While Pochettino is one win from effectively assuring Spurs of another top four finish in the Premier League, United must win at home to top-four rivals, Chelsea, on Sunday, in order to maintain their slim hopes of reaching next season's Champions League.
Do you agree with Sharpe's comments about Solskjaer and Pochettino?