Former Arsenal manager and club legend; Arsene Wenger has expressed his belief that former Captain Patrick Vieira is destined to return to Arsenal as the manager of the club at some point in the future. The French World Cup winner spent almost a decade at the club as a player and is regarded as a legend.
Vieira began his managerial career immediately after he retired as a player, he became a youth-team coach at Manchester City before taking a senior post in the Major League Soccer with New York City in the United States of America. After his short stint in the MLS, he moved to Nice in 2018.
Vieira has impressed in his first League campaign in Ligue 1 and is being backed to replicate his playing success as a boss. He has also been tipped to replace his former team mate and current manager of the French National team Didier Deschamps when he walks away from the dug out.
However, Wenger feels that his former captain is too young to become a national team manager and club football would be more appealing. "I think his life will go through club football. He has constructed his career intelligently and patiently," the former Arsenal boss disclosed.
"I see him as the Arsenal coach one day because I think he is too young to go directly into international football," a man who enjoyed Premier League and FA Cup successes with Vieira at the heart of his Gunners side told Canal Football Club. "He left when he was young, he went to New York, he is now in Nice and he has taken time to mature and learn his profession.
"And something you can't give: he has a natural charisma, he is both elegant and authoritative. He has passed through a difficult time at Nice but he showed no signs of weakness. It is in times of crisis you see the coach."
Vieira has improved Nice and the team is pushing for a top-half finish in Ligue 1. While Vieira had worked with Manchester City youth and New York City, many people did not know what to expect from his first season in the top flight of European Football.
Meanwhile, his former team mate at Arsenal and National Team level, Thiery Henry did not have a fantastic time during his managerial stint in the French Ligue 1 with AS Monaco. The former TV pundit and analyst was sacked only a few months after he was offered the job.
"Becoming the manager of Arsenal one day, why not? I think that everyday you dream of managing the team where you once played. Arsenal is also a club where I maybe played my best football."

– Patrick Vieira pic.twitter.com/ASWn6JOpLw

— AFTV (@AFTVMedia) April 23, 2019
Currently, Unai Emery is in charge of Arsenal and he has led the side to Europa League semi-finals and they are set to finish in the Premier League Top 4. It is unknown if the club heirachy would consider giving the job to a former player who is steeped in the culture and history of the club.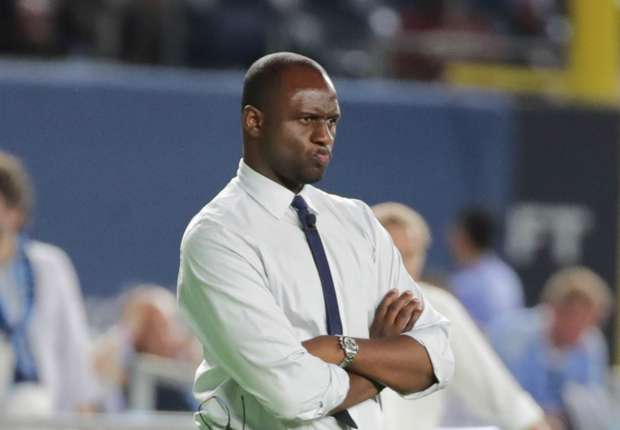 Do you think Arsene Wenger is right and Vieira would make a good manager for the Gunners? Please share your thoughts in the comment section.