Nigerian celebrities and monarches don't mind spending a large sum of money when it comes to classy cars, especially for a Rolls-Royce Phantom.
Take a look through some Phantom owners in the country!
J Martins
The first man to be named in this list is the producer and musician J Martins who is owing a Rolls-Royce Phantom model year 2012.
The car has a starting price of ₦92 million.
While others were driving cars of the 90s, this guy bought a Phantom in 2012
Chris Okotie
The pastor of Household of God Church Chris Okotie acquired his Rolls-Royce Phantom in 2014 with at least ₦80 million.
Gladys Ndubuisi Kanu
Also in 2014, Gladys Ndubuisi Kanu brought home a Phantom with a price tag of around ₦120 million. She is the wife of former military governor Godwin Ndubuisi-Kanu.
So generous is this lady that she paid over 120 million for her Phantom
Emir Muhammadu Sanusi
The Emir of Kano bought a Rolls-Royce Phantom 2016 whose price was believed to reach up to ₦132 million. This man was also seen riding another Rolls-Royce model at that time.
Prince Bolu Akin-Olugbade
This prince is a true fan of Rolls Royce when acquiring the two latest Rolls-Royce Phantom models to add in his 7-Rolls-Royce car collection. He is reported to have bought his first Rolls-Royce in 1984.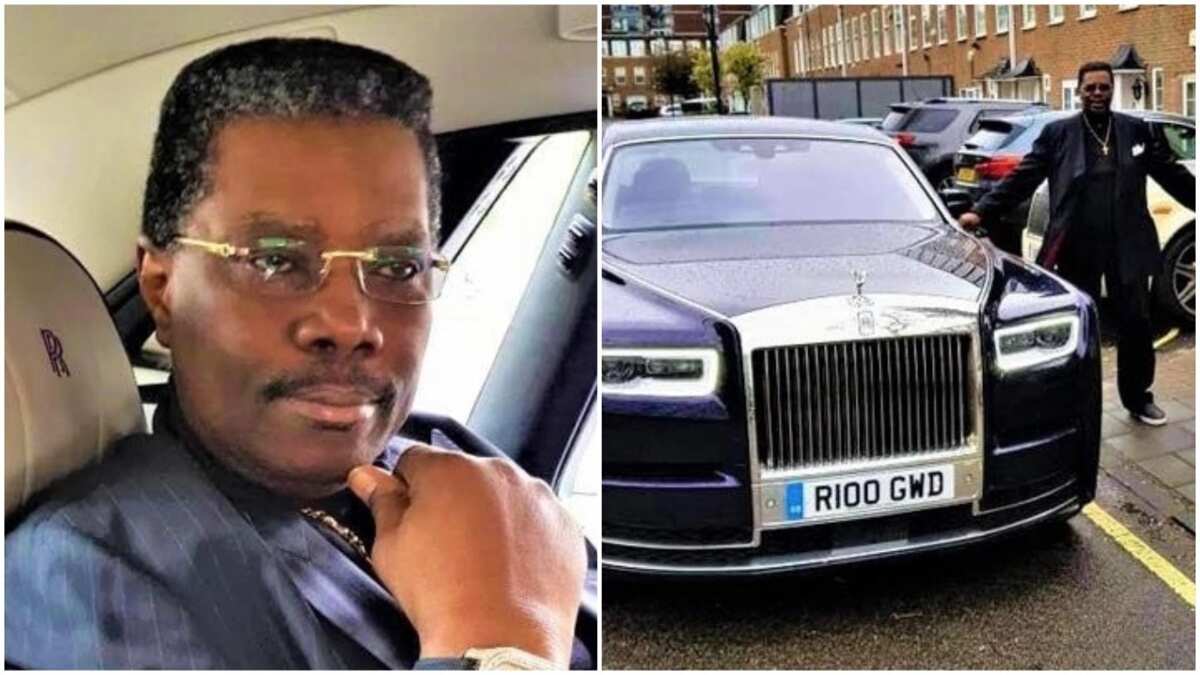 Otunba Subomi Balogun
The Ijebu prince is also the founder of First City Monument Bank. That explains for his 11 customized Rolls Royce collection with at least one 2014 Phantom.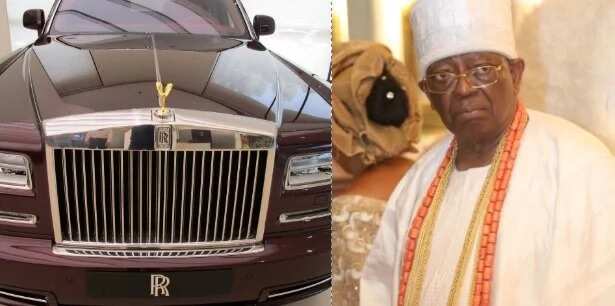 Peter Okoye
Mr. P is among the most well-known artists in the country. He rides 2 Rolls-Royce including a ₦204m Phantom.
Paul Okoye and his son posing in front of his Phantom
Phyno
With nearly 4 billion net worth, Phyno is the next name who can afford a brand new Rolls-Royce Phantom. Its price is supposed to range from ₦200 million onwards.
DJ Cuppy
DJ Cuppy is one of the foremost female DJs in the country and is the daughter of prominent Nigerian businessman, Femi Otedola.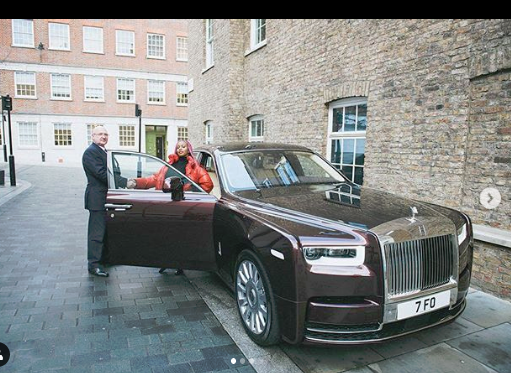 Dino Melaye
Well, we shouldn't say much about this man as Dino car collection seems to include all types of luxury automobiles we can think of. Here's a white Phantom in his living room!
Senator Dino always knows how to impress his guests
Oba Obateru Akinrutan
We can't end the temporary list without mentioning the richest king in Nigeria with his ₦180m customized Rolls-Royce Phantom. Oba Obateru Akinrutan is Olugbo of Ugbo whose net worth is calculated to be over ₦108 billion ($300 million).