Screen goddess, Juliet Ibrahim, seems to have recently started another  'celibacy campaign', as passed off in a new photo she shared on Instagram. If You can recall the Ghanian actress earlier posted a similar message about celibacy after her painful breakup with her Husband.
Her marriage to prominent Ghanaian businessman, Kwadwo Safo Jnr which produced a son, didn't last more than four years. The beautiful actress walked away much to the consternation of her fans, who tore her to pieces when rumour was rife that she had taken shelter with a Nigerian actor and model, who is now married to a Latino.
"Everyone doesn't get the same version of me. One person might tell you I'm a good person and the other person might tell you I'm bad. Believe them both, I act accordingly," she once unwittingly tweeted, perhaps, telling us everything we hear about her might be true or not.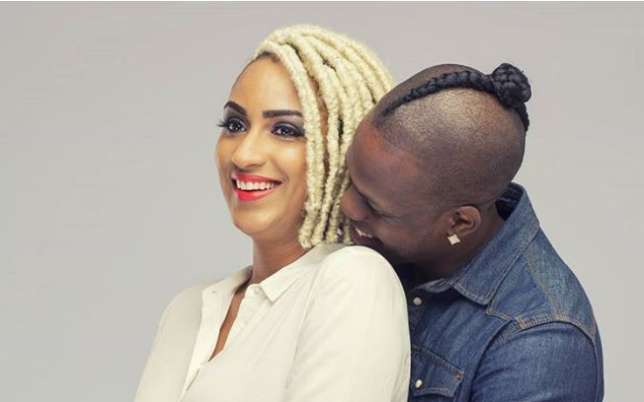 Juliet Ibrahim had earlier said she was staying off sex until further notice, the lovely entertainer had earlier made this known on her Instagram page on August 15, 2018, after her painful breakup with Nigerian rapper Iceberg Slim. Juliet Ibrahim stated she was keeping the treats safely secured until she meets a lord who merits her body.
In recent times Juliet Ibrahim had moved on with her life and was rumoured to have been in a new relationship with her secret lover after a post she put up on Instagram saying:
"Waking up to this." Hmmm…guys it didn't end there, she went on to share more photos of her early morning gifts which include red roses covered with some dollar notes!
At that time it was safe to say Juliet Ibrahim has found love but one question that everyone was asking is, who is the man in her life?
But in a recent turn of events the Ghanaian actress, has again changed her opinion on sex and relationship and is quoted saying, "it is usually quite hard to break up with someone you have had sex with than those you haven't. She also attached hashtags that advocated for "waiting". She wrote; How many of you know that it's harder for you to break up with someone you've slept with versus someone you haven't slept with?
#celibacy #WaitUntil #atoasttolife Juliet Ibrahim had dated Nigerian music star, Iceberg Slim in 2017 before their break-up in 2018 which led to a stint of banters.