Widely believed to be a hero, the man decorated with Nigeria's democracy ambassadorship, Chief Moshood Kashimawo Olawale Abiola, is now honoured as the Grand Commander in the Order of the Federal Republic, GCFR.
Appraised for his bravery and fight for a better Nigeria, the present administration under President Muhammadu Buhari, declared him the winner of the 12 June 1993 presidential elections.
Basked with so much glory and honour, one might want to assume that the heroic deeds of this man echo into the very core of his person and personal life.
Describing the heroic statutory of his father, amidst staggering lips, courage in the face of fear and an expression of sadness mixed with love, Hafasat Abiola, said this about her father on the day he was recognised as the GCFR of Nigeria by President Buhari.
"Even for Chief MKO Abiola, it was difficult to imagine how he would speak to Nigerians in his inauguration speech.
"My mum told me how he would stand in front of the mirror, preparing the speech because the results were coming in and he thought he would surely deliver the speech.
"You know, he was a stammerer and he would start … 'Fellow Nigerians…' and he never really got pass 'fellow Nigerians.'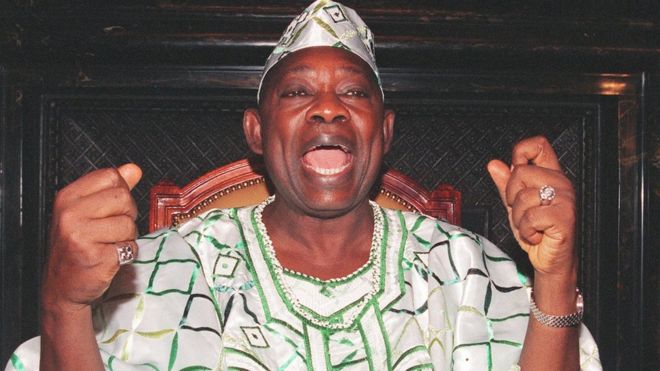 "He would say a few words and then reply 'not like that;' and he would start again," she stated.
According to her, his father's love for Nigerians was unparalleled, leading him to die for Nigeria instead of compromising on the integrity and sovereignty of the nation.
"Although he was Yoruba, he loved Hausa, Kanuri, Efik, Igbo and all. You just needed to be a Nigerian," she said.
Legacy has played itself in favour of late Chief M.K.O Abiola.
Sadly, while his national acts won him a name written in the sands of time and the heart of men, Abiola's business did not succeed him after he died.
Deriving his nickname 'Money, Kudi, Owo,' from his dexterity in business, he invested greatly in Nigeria and West Africa in addition to his duties throughout the Middle-East and Africa.
He set up Abiola Farms, Abiola Bookshops, Radio Communications Nigeria, Wonder Bakeries, Concord Press, Concord Airlines, Summit Oil International Ltd, Africa Ocean Lines, Habib Bank, Decca W.A. Ltd, and Abiola football club.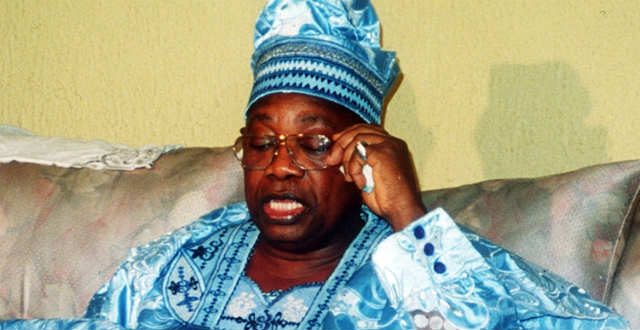 In 1982, Abiola alongside late Shehu Shehu Musa Yar'Adua received the licencing for the establishment of Habib Bank in partnership with Pakistan, who holds 40 per cent shareholding of the bank.
The bank sank in 2011, due to its inability to cope with recapitalisation scheme instituted by the Central Bank of Nigeria (CBN) the same year.
The business tycoon also found Summit Oil in 1990, obtained the Oil Prospecting Lease (OPL 205), he situated the oil firm in Anambra basin, north of the Niger Delta. The oil firm contributed immensely to the countries oil and gas industry at that time.
Years past later nothing is heard again of Summit Oil with respect to its production power. Economic expert reports that the OPL 205 license would have expired with little or no activity going on in the firm again.
With an outburst of joy and heightened expectation, the Concord Airline was birthed in 1990. The airline had up to four fokker27 aircraft with the private jet of the owner in its fleet.
Three years after its creation, Coconut Airline meets his doom after the 1993 presidential election drama.
No. 362 Herbert Macaulay Way in Yaba area of Lagos was the tourist home of book lovers in the late '90s, the location of the Abiola Book Shop.
All that is left of the famous bookshop, is just it's building. Visitors report that the building looks very unkept and uncatered for.
Continuing in his business inventory, Concord Press came into being in the 1980s making a skyrocket explosive rise of selling 400,000 copies of newspaper daily. It was also a victim of ill-luck as it saw its fall soon after the June 12 presidential election saga.
Banuso Fisheries, Berec Batteries and ITT company, a conglomerate who deals in animal husbandry, energy and communication also saw their end after the 1993 presidential election that went against Abiola.
The resounding success of Abiola in business does not suggest that they would collapse even if his Presidential ambition did not see the light of day.
Going to his dead bead, the supposed disjointed and disunited family he left behind might have been a major factor in the failures of the business he left behind.
Relatives and family friends were escorted by solemn young men into a ground-floor reception room where Mrs Adebisi Abiola (senior wife) and Dr Doyin Abiola (junior wife) sat side by side on a long couch. Respects paid and condolences offered, the mourners sat down to wait or retired to the bustling courtyard.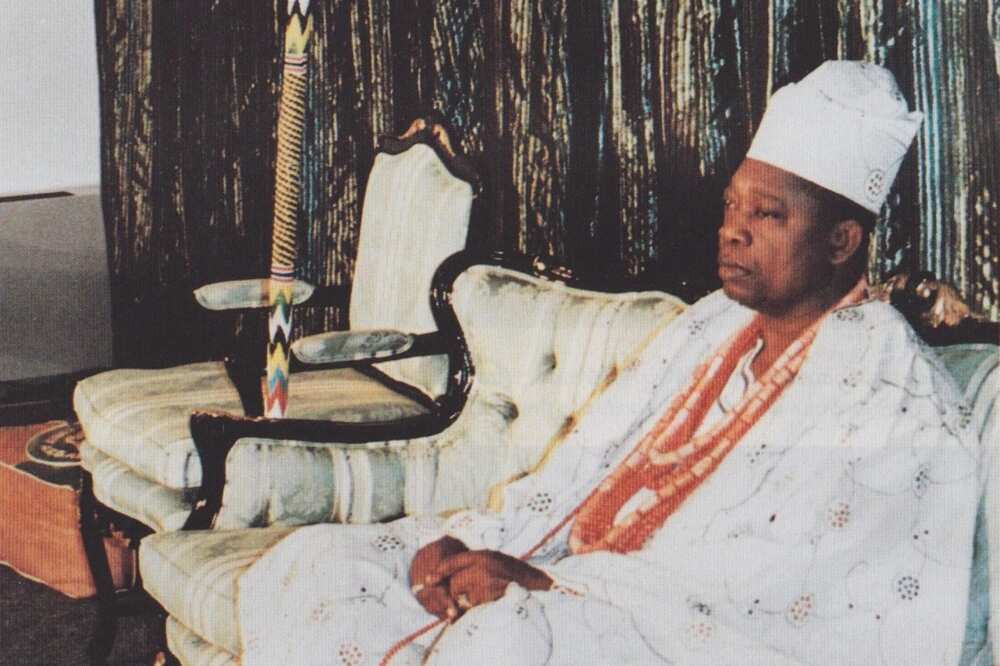 "How many wives are there," David Orr, reporting for The Irish Times on Saturday, Jul 11, 1998, at 01:00 asked a local newspaper reporter, Felix,
"That's not easy to say," he replied. "According to Muslim law, he was only entitled to four wives. But there were a lot of unofficial wives and concubines. It's now got to the stage where there are disputes between them. Just now I saw one I'd never seen before. I could tell she was a wife because of the children, they were the image of M.K.O. Another wife tried to chase her away but she fought back.
"And his children?"
"That's more difficult", said Felix as a new group of mourners pressed forward. "But certainly not less than two dozen and possibly a lot more."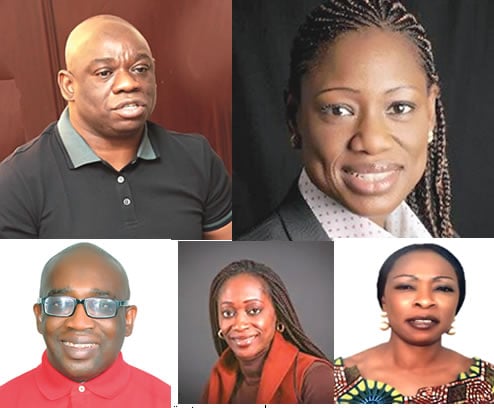 MKO was not just building a conglomerate of business, he also has an archive of a disjointed family who messed up his pedigree.
Despite the academic profile of his children, they seem to lack the grit and wits to continue, restore and drive to greater success, the business of their father.
It was estimated that Abiola's net worth would have accrued to about $1billion.
What a loss. Nigeria did not just lose a democracy hero, we lost a flourishing business conglomerate that would have salvaged millions from the hardened captivity of poverty being experienced today.
Though regarded as an entrepreneur, the acclaimed son of Abiola, Kola, has not shown any noteworthy achievement in driving his father's business to success, while his sister, Hafsat is lavishing her beautiful talents as a Nigerian human right, civil rights and democracy activist. These two would have been another CEOs of a multi-billion dollar business today. Perhaps they are not destined to be.
With the other children of the June 12 hero, Kola and Hafsat Abiola have allowed the sinking ship of their father's flourishing multinational firms drown. However, they are not doing badly in their own rights.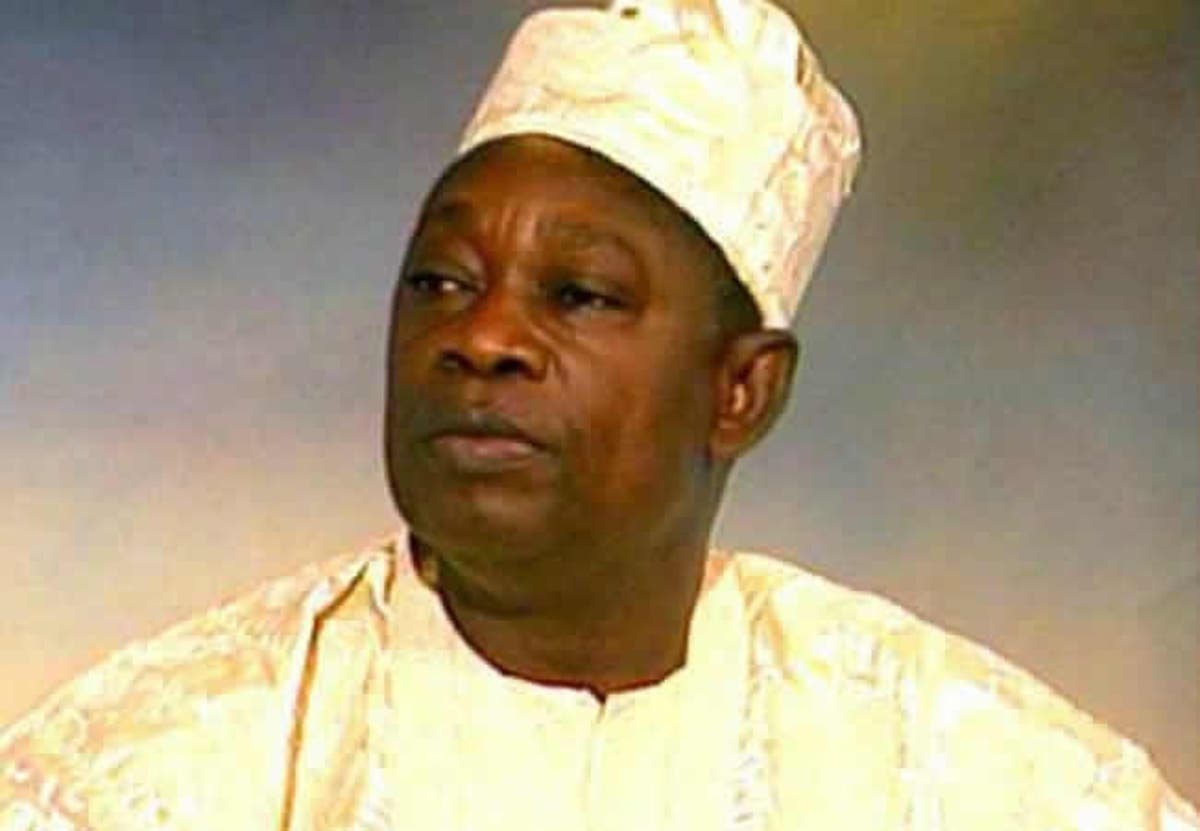 Time will never afford you the longevity to continue leading your empire, hence the need to prepare and train a successor who will take over.
If you ever find yourself in the business of nation-building, be guided, first build a family that can succeed you and build beyond you the successful conglomerate that time may not afford you the opportunity to complete.
Leave your opinion below…