Truth be told, Nigeria is filthy. I can't be partial on this. If you doubt me, just observe carefully the moment you exit the Lagos airport, dirt decorated along certain roads will bid you welcome.  Sadly, Nigeria still faces challenges despite substantial progress made in developing policies and strategies for water supply and sanitation service delivery.
In 2013, statistics showed that about 70 million people, out of the total population are said to lack access to safe drinking water, and over 110 million lack access to improved sanitation while open defecation rates continue to pose grave public health risks. So far, according to the World Health Organisation (WHO), Nigeria ranks low in water and sanitation coverage rates in the world.
If you must know, in Lagos and Ibadan some still carry excreta in buckets popularly called 'agbepoo' and as for the market women, it will be of benefit to you if you don't know what they do behind the scenes if not, you won't bother patronizing any of them. In some places, the problem of lack of proper toilets is solved by defecating in uncompleted buildings or bushes. Sadly one tribe comes to mention anytime the word dirt is being mentioned in Nigeria. Let's see the notorious tribes that are said to harbour the most unclean women in Nigeria.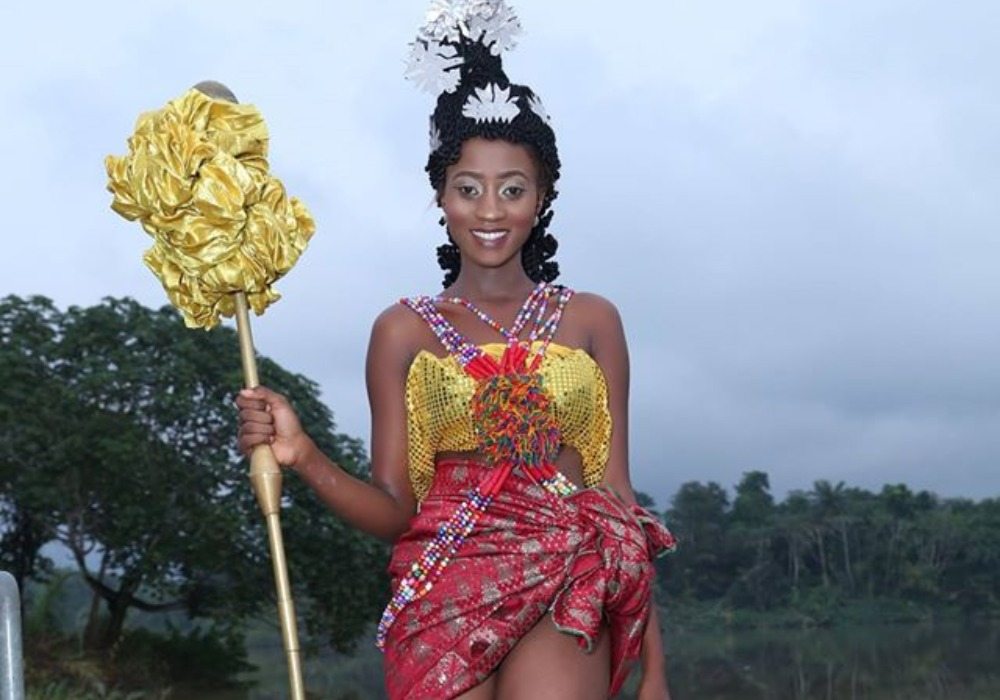 As it stands today it is said that Southeastern girls are the cleanest of the region but Ete (South-South Efik, Calabar etc) ladies are the cleanest of all. Sadly we still have those among them who observe poor hygiene and this has made them earn the number 4 spot on the list of the tribe with the most unclean women.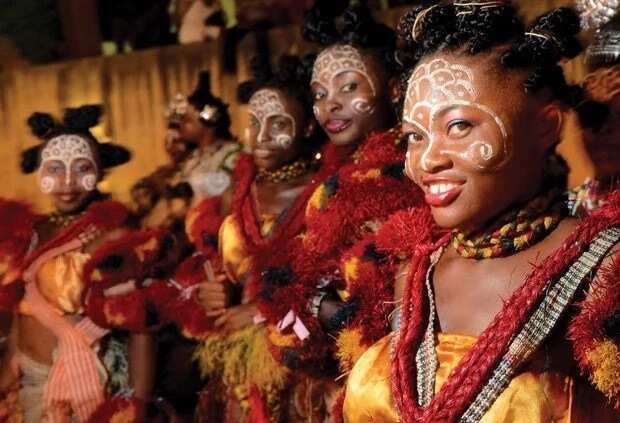 We hope they keep up the good work in maintaining good personal hygiene and help educate those who still languish and swim in the ocean of dirt every day. Do you think there might be an external influence from another tribe? Just saying though. Let's look at the next on our list
Still known to be clean folks with a high rate of personal hygiene, it will amaze you to know that there are some who still see the need to have a little splash of dirt as they go about their everyday activities. It's simple if you see an Igbo woman who is dirty, just find out who her friends are, her neighbours are and of course her upbringing. You're sure to find one factor that has contributed to her newly found fetish. I know it might sound cliche but it's strange to find an Igbo woman that's unclean.
Even those who are known to be very unclean find it hard to comprehend how certain Igbo women turn out to be dirty after being known widely as a tribe with clean women. Igbos are known to abhor dirt so much that they can disgrace you publicly for it. I remember when my mum sent me photos of the dirty dishes I left in the sink. Ladies and gentlemen, it was just a plate and cutlery and this woman blew up my phone at work. It was downright embarrassing. So imagine when you see one who is dirty. It is an ABOMINATION.
Please don't come after me. Myth or not, this tribe has remained the undisputed champion. Even with the level of development, we have seen in some South Western states, many Yoruba women still chose to make living an unhygienic lifestyle. It practically spices up their day.
Although they tend to disagree with this fact, their fellow Yoruba men often attest to it. For instance, popular controversial OAP, Daddy Freeze confirmed this on one of his radio sessions. Not many have been cool with him in recent times but he is all out to speak what he feels is the truth irrespective of whom it might hurt or is involved and this time, he has got some messages for his fans.
Daddy Freeze who once spoke about love and tribalism started a debate which got many talking while he sat back to laugh when he revealed that the best tribe to marry as a Yoruba man is to marry an Igbo lady because they are very loving, caring and clean, unlike the Yoruba ladies. He said;
"I kinda agree…especially since I am Yoruba myself…From my 'little' experience, gathered during my university days and early bachelorhood and with body count on both sides, (before I gave my life to Christ), I can, through my own experience, say that Igbo girls are so much cleaner, more respectful, value marriage more, less argumentative and problematic, treat husbands better, are more beautiful, have attractive bodies, are more family oriented, cook better and are much more enterprising than Yoruba ladies.
Also, a Yoruba man married to an Ibo woman was brutally honest, he gave very graphic views about how off-putting it can be dating a Yoruba lady. One among his many examples was about a few Yoruba women he knew living in Brooklyn, NY whereby their baths were caked in fungus and still the women in question didn't think much of it and would invite friends over. Admittedly, the more educated one gets irrespective of the ethnic group, the better one becomes about personal hygiene and general cleanliness of one's environment. However, all things considered, Yoruba women remain the second filthiest.
Our Hausa ladies are known to be beautiful and well dressed, I mean the ones who are well to do. As one who schooled in the Northern part of the country, I was shocked to discover that behind all the Hausa expensive perfume, pretty face and pointed noses, loads of dirt was something they adorned themselves with daily. A typical Hausa girl is spoilt and lazy and finds it hard to take care of minor things and must look for someone to tidy up. It's sad though.
They make for such beautiful brides with luscious hair with the most soul-piercing voices but can't even keep their environment clean. Only a few managed to escape the trend of laziness and dirt. Going further into their environments, I must say, I don't see any reason why a festival to celebrate dirt isn't held frequently because, with a historical record of the tribe that has produced the highest number of heads of state and presidents, one would think that by now, the Northern region would be heaven on earth.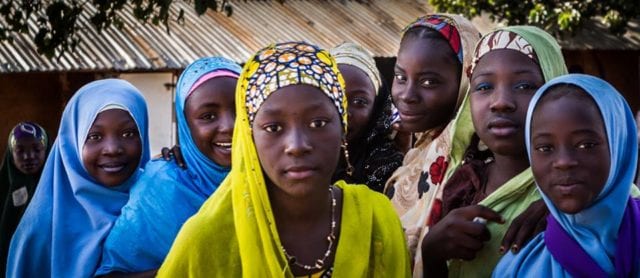 Unfortunately, this is not the case and the women don't seem to care as they are seen going about their normal daily activities living in dirt-filled environments that encroach their homes.
Do you agree with this survey? Let us know what you think in the comment section below and don't forget to share.