Nollywood is not exceptional when it comes to adorning its fans with its fair share of controversies. After all who would want to watch movies that appear to have been starred by angels; who would want to watch movies whose actors are not willing to get off the screen, do some nasty stuff, and at least make themselves the laughing stock? That said, here are the top 10 Nollywood Scandals that rocked the industry over the past decade
1. Uche Odoputa Arrested for Drug Trafficking – 23rd March 2007
This was a shocking scandal that really rocked Nollywood in 2007. Uche Odoputa, famously known for playing lovers role in several hits, was arrested on 23rd March 2007 at the Murtala Mohammed International Airport for trafficking cocaine. He was later charged in court and then sentenced to a 6-year jail-term, after which much of him has not been heard – except for the circulating rumours of him being employed as a driver.
2. Tonto Dikeh Announcing that she was Deflowered by DJ Jimmy Jatt
Following the controversies that keep following this Nollywood star, no one could have guessed who deflowered her. But thanks to her, we now know that Jimmy Jatt was somehow involved in transforming her from that innocent little girl – only known to her family – to that wild Nollywood star who would not give a second thought if asked to play explicit roles in Nollywood movies.
This controversial actress has been in the news since her acting start in 2006. After Jimmy Jatt scandal, there are hundreds of rumors about her including her sexual involvement with 2face, WizKid, Iyanya and KC Presh among others.
Sex scandals and drug abuse are the most popular of them.She is also a tattoo lover, and according to rumours, she has more than 57 of them. But the actress is fond of unusual roles and plays them nicely. Usually she takes on some roles which seem to be too much for her colleagues.
3. Genevieve Nnaji exposes her Tig Ol' Bitties for all to see
Yes, she has a super popular status. But Genevieve had her portion of controversial news. Before her overwhelming popularity she was reported to have affairs with many actors simultaneously. She was also said to be dating an ex Vice President. Genevieve might be the most acclaimed Nollywood superstar, but she's not short of controversies.
Not when the likes of Miley Cyrus are busy twerking their way to global fame.Apart from being romantically involved with RMD, Ramsey Nouah, Pat Attah and D'banj, she recently decided to share with the recent of the world what only her former lovers were privy to – her boobs. More interesting, she didn't just take a photo of them and posted them online for everyone to see like most celebrities do, she had the courage to appear live on Jara TV braless, exposing everything about her boobies – except the nipples – to the general public.
4. Ini Edo, the husband snatcher
Nobody knows the truth about Ini Edo and her divorce. But there are plenty of rumors about her bad behavior. Starting from the talks about her sexual orientation, and ending with an affair with a Governor from the Southern Nigeria. Ini Edo has always been caught up with trails of sex scandals. From the rumours of being romantically involved with a Governor to allegations of stealing a husband from a society lady by the name Ruth Okoro, this Nollywood star is among the few actors whose controversies are enough to make a number of TV sequels.
5. Allegations of Ernest Obi Assaulting his Daughter – 2007
Being in the spotlight puts you in a better position to get laid with whomever you want at any time, right? Well, the current chairman of the Lagos-State-Chapters-of-the-Actors Guild of Nigeria (AGN), Ernest Obi, might have been oblivious to this when he allegedly assaulted his 16-year old stepdaughter, Vanessa.
Far worse, it's reported that the Nollywood star made Vanessa pregnant twice, and even went ahead to pay for the abortions.
6. The Jim Iyke and Emeka Ike's scuffle over a married woman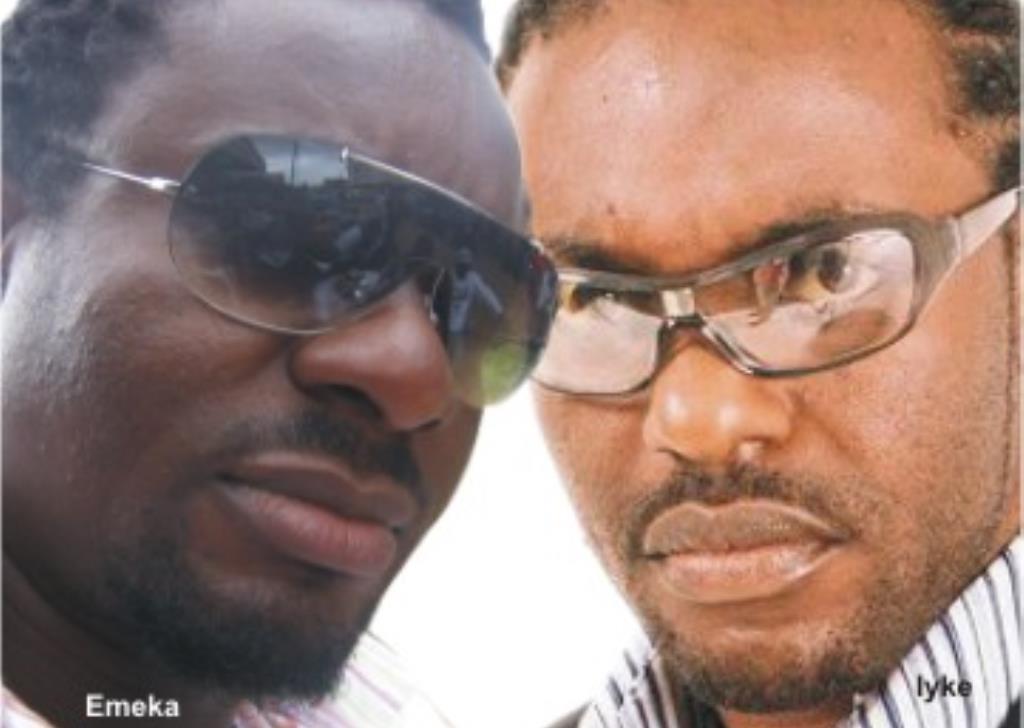 Another scandal that's still shaking Nollywood is the answer to this simple question, "who dated the anonymous woman from the US… Jim Iyke or Emeka Ike? And while this artless question is enough to make these two stars kill each other, the answer to it is pretty simple; both of them dated the same woman, who outrightly played them with each other.
7. Cosy Orjiakor getting intimate with a dog
We all have heard the clichéd phrase, "all men are dogs." But only a few of us have actually had the courage to experience the men's side of dogs.This actress shared her intimate pictures with a… dog. And yes, they were nude photos. She later denied this fact, but it is not so easy when your nude picture with a dog is exposed all over the internet.
Cossy, after posting her nude photos for everyone to see, went ahead and enjoyed an intimate moment with a dog. And even though she's been denying this rumour at every turn, the over-exposure of her s**y body all over the internet has had most of us convinced otherwise.
Source: Within Nigeria
Please share your comments below.