The booty business is getting a huge bump as companies are earning in on increasing demand from women who desire for more curvaceous figures and fuller rear ends. Celebrities like Kim Kardashian has given a whole new meaning to big backside and curves. But just because she has the most famous butt in the world doesn't mean that it's the best and only celebrity curvy-butt. A curvy woman with huge backside has caused an uproar on social media.
The woman identified as Sanchi is tagged the most endowed Tanzanian model and she has been flaunting what her mama gave her on Instagram on several occasions.
Taking to her Instagram page,she shared photos of herself showcasing her enormous backside while posing in a revealing traditional attire made with beads and she captioned it: "A whole continent and some part of Middle East."
Many of her fans are gushing over her after seeing her 'vivacious' body and huge backside. See photos below:
Just last year, a super bootylicious Abidjan Instagram model Eudoxie Yao had also broken the internet with new, raunchy photos of her massive butt.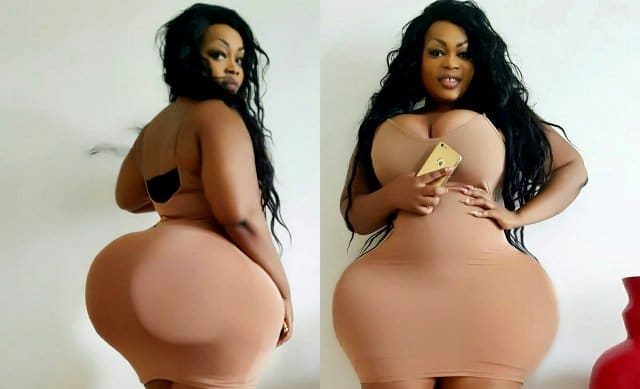 The light-skinned curvy Eudoxie Yao from West Africa – Abidjan Cote d'Ivoire, has been tentatively deemed the woman with the biggest backside on the African continent as she parades an enigmatic butt. Nice Eudoxie Yao is a very rare 'breed' of physically endowed African ladies on social media. She has her natural assets balanced on both sides. She is not only bootylicious as young people will say, but she is also explosively busty.
Eudoxie Yao speaks French fluently with a limited understanding of English language. Just like the American reality star, Kim Kardashian, Nice Eudoxie Yao has made a big career out of parading her massive body parts on social media as she rocks skin tight outfits.
She is a big brand in her country following investigations as she is being coveted by prominent money bags. She is also a known face on the television and radio stations as interviewers tend to make inquiries about the natural status of her gigantic assets.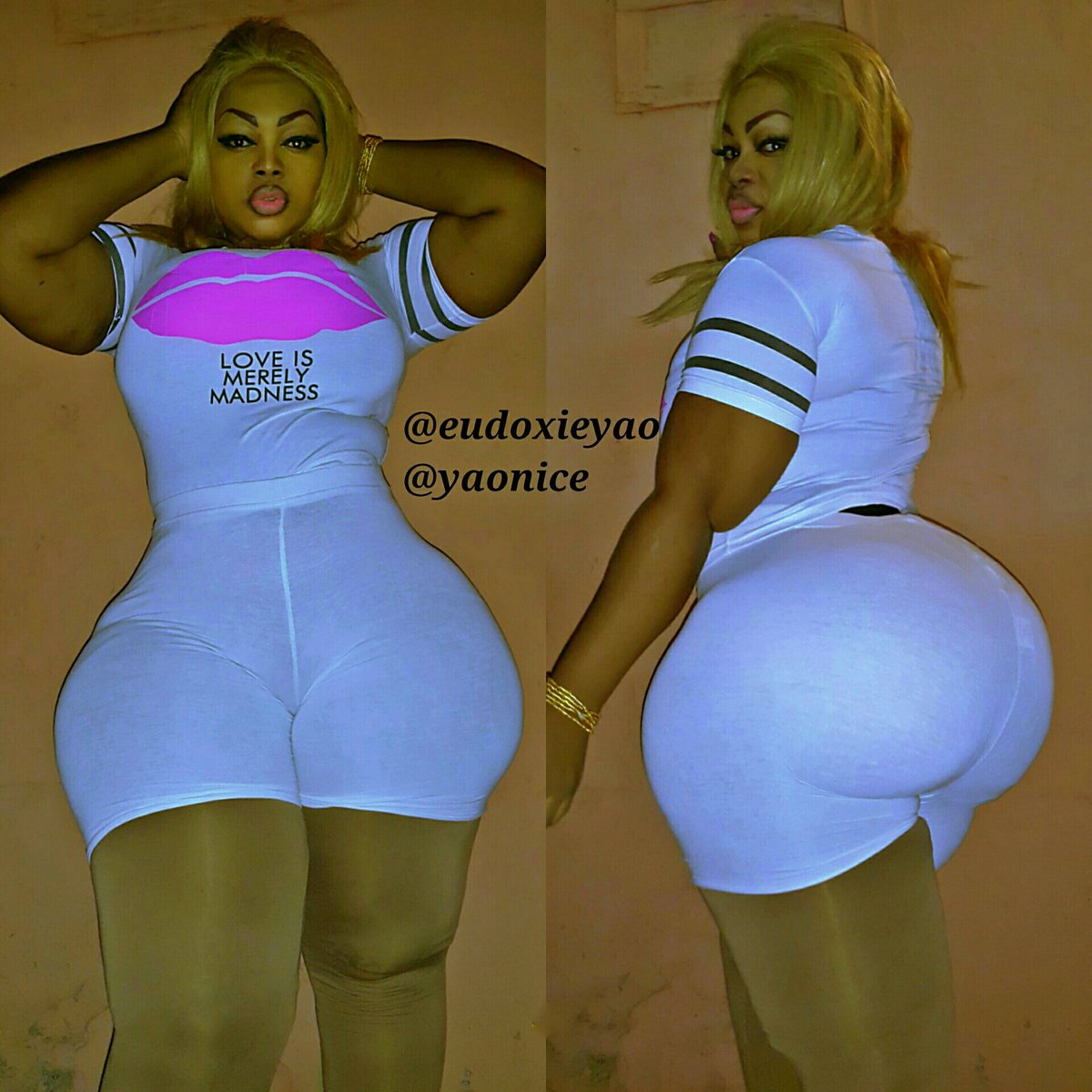 According to the socialite who uses her bum to taunt and 'oppress' her followers serially, she is an actress, make-up artiste, model, masseuse and generally an entrepreneur with an established presence on virtually all the popular social media platforms where she reportedly harvests majority of her business contacts across the world.
Source: BrownGh