Some have wondered how the pastors whom they look up to actually met and "toasted" their wives. Well don't wonder much, as we bring to you how your famous Nigerian Pastors, Enoch Adeboye of Redeemed Christian Church of God and Bishop Oyedepo of Winners Chapel met and wooed their wives.
How Bishop David Oyedepo met his wife
1. He met her at a Motor Park
2. She was a university student – GREAT IFE while he was only a Polytechnic student in Kwarapoly (Remember the discrimination) – she could have snubbed him – but she responded.
3. His friends complained that he was carrying Christianity too zealously as if he was the only Christian – she became zealous too.
4. He took her to church in 1976 and made her sign an agreement (SAILING UNDER SEALED ORDERS) to marry and follow him whether he becomes blind, lame or handicapped… she signed.
5. Just before he married her, he told her God had sent him to LIBERATE THE WORLD (while he was still hopping between jobs) and went on to resign his job; his elder brother lambasted him, she stood by him.
6. He told her God had shown him the key to prosperity – she believed.
7. He told her they would build a 50,000 capacity tent and preach the gospel from private jets-she believed her dreamer lover.
8. He was too 'buoyant' to afford a hotel room on his wedding eve, he slept in his rickety Volkswagen Beetle – she married him.
How Pastor E.A Adeboye met his wife
Pastor Mrs Folu Adeboye is the wife to Pastor E.A Adeboye; the General Overseer of the Redeemed Christian Church of God.
How she met Pastor Adeboye:
She met Adeboye in 1965 and they got married on September 8, 1967. Said Adeboye on their courtship, "the only challenge I would say we had during our courtship was probably the strictness of her dad who was a
minister in the Methodist Church.
Pastor Adeboye and wife on their wedding day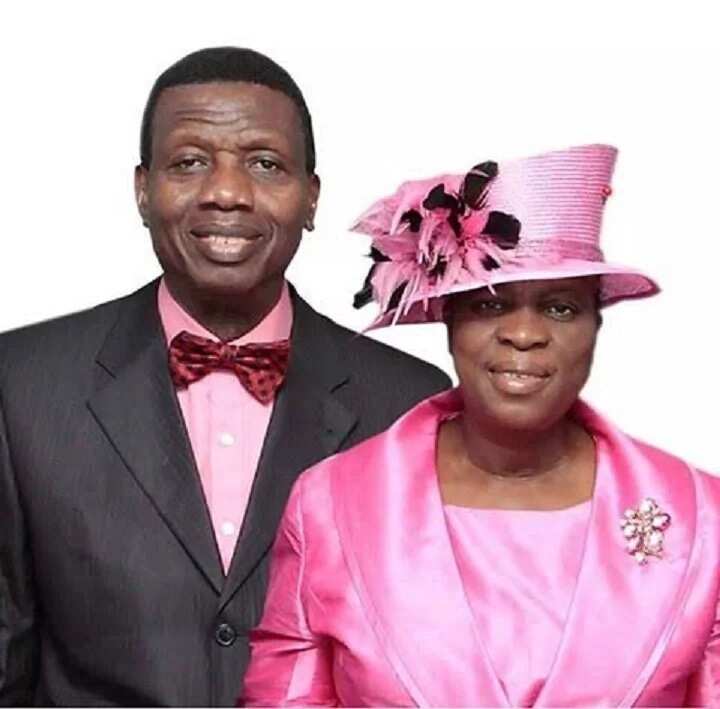 I could only visit her daughter when someone was present. If we went for a stroll, it had to be for a very limited time. Looking back now, I am very grateful to God for this because the old man was following the examples laid down by the scriptures."
Pastor Adeboye celebrating with his wife on her 69th birthday