If you've ever felt miserable after scrolling through Instagram, Snapchat or Facebook, you're not alone. Research published in a 2018 issue of the Journal of Social and Clinical Psychology links social media use and increased feelings of depression and loneliness.
Why Does Social Media Make Us Depressed?
The unhappiness people feel when they spend time on social media relates in large part to social comparison, says psychologist Melissa G. Hunt, the author of the study. "When you look at other people's lives, particularly on Instagram, it's easy to conclude that everyone else's life is cooler or better than yours," she says.
That's because, according to social comparison theory, people base their value on how they stack up against others. And this urge to compare goes way back before social media even existed. Long ago, it was key for survival: Humans needed to quickly gauge their rivals' strengths and assess threats.
These days, instead of sussing out others as competition for food and resources, people measure each other's attractiveness, success, intelligence and desirability to see where they rank. Since comparison is hard-wired, there's no easy way to completely avoid it. And, unless you plan to move off the grid, a total social media detox is highly unlikely. Even though you may not be able to change your circuitry or dodge every post that makes you feel inferior, you can learn how not to fall prey to the comparison trap.
1. Pinpoint Your Social Media Triggers
The first step to maintaining your sanity on social media is knowing what sets you off. When you scroll, do specific types of posts or certain people always make you feel inadequate or depressed? To pinpoint which social media experiences pack the worst punch, try conducting a personal experiment, says Sonja Lyubomirsky, Ph.D., a professor of psychology at UC Riverside and the author of The Myths of Happiness. "Keep track of your social media use and mood, with particular focus on feelings of self-esteem, eight or 12 times per day."
2. Practice Mindfulness
So, you've identified which social media stir up feelings of envy and inadequacy. Now what? "Mindfulness is a great technique for putting things into perspective and helping us counteract the negative effects of social media," says Vogel. With practice, you can learn to mindfully observe these emotions without getting lost or stuck in them.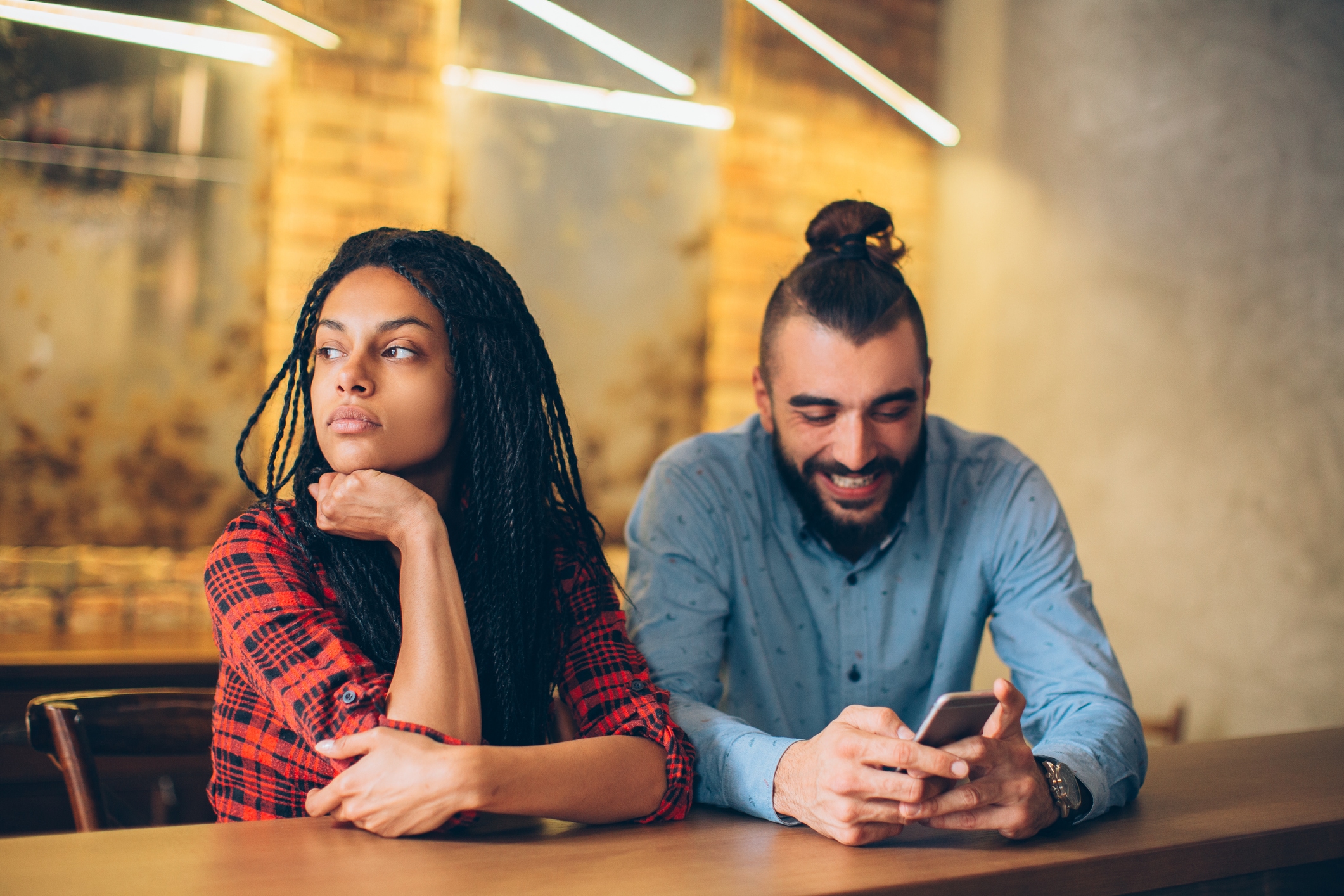 How do you do it? For starters, don't resist or avoid the uncomfortable feelings, according to Mindful.org. Monitor them. Pay attention to how envy feels in your body. Is your jaw tight? Your cheeks flushed? In addition to learning the physical signs, notice your thoughts. What's your inner voice saying? Acknowledge these thoughts from a distance like a nonjudgmental spectator.
3. Give Yourself a Reality Check
Most people don't share their epic life fails on social media. "People tend to present the 'highlights' of their lives," says Vogel. "So, when we compare ourselves to others on social media, it's not a fair comparison." However, sometimes cooler, rational heads don't prevail when faced with breathtaking photos that simultaneously dazzle and discourage. Even for the most level-headed person, it's all too easy to forget that social media is a distorted, filtered version of life.