Christmas is a always a memorable event for the Christian folks in Nigeria as well as the rest of the world, it is celebrated to mark the earthly birth of our Lord and Savior Jesus Christ.One thing that do charge up the spirit of Christmas is good foods… good rice! Without Rice, Christmas would be incomplete. Any type of rice ranging from Jollof rice, fried rice, Village rice, ofada rice, coconut rice and a few to mention.
No matter the type of rice you make and how sweet it is, these meal are not complete without the chicken. There are lots of foods that suits the Christmas season perfectly. In Nigeria, Rice is one of the top Christmas foods.
Heck, it was reputed as being the National dish of Nigeria. I have made all kind of foods in the past, during the last Christmas mor than 90% of Nigerians made rice, fried chicken and vegetable salad in their homes.
Jollof Rice (Oven Baked). Easy, flavorful and perfectly cooked Jollof Rice made completely in the in the oven with only 5 minutes prep time – no blending or stirring involve. If you want stove top check out this traditional version.
Here are some of the things needed to make the Christmas Jollof rice
Ingredients
1 medium onion chopped
1 14 ounce Can tomatoes sauce
½ cup cooking oil
3 cups rice I used Basmati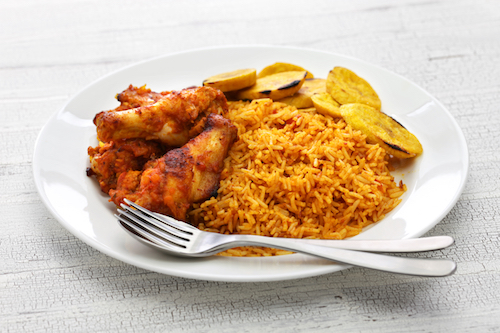 2 teaspoon Chicken bouillon
2 teaspoon salt
1 tablespoon paprika
1 tablespoon garlic powder
4 cups chicken broth or water

1 teaspoon white pepper
½ teaspoon dried thyme optional
1 scotch bonnet pepper or ¾ teaspoon hot pepper omit if cooking for kids
1 pound vegetables
1 pound beef chicken , shrimp(optional)
Instructions
Preheat oven to 350 degrees F. Rinse rice through water. In a half sheet baking pan
In a half sheet pan (12-13/16″ l. x 10-7/16″ w. x 2-1/2") combine all ingredients and stir so that everything is fully combined
Cover tightly with aluminum foil paper. Double if you can, it helps cook faster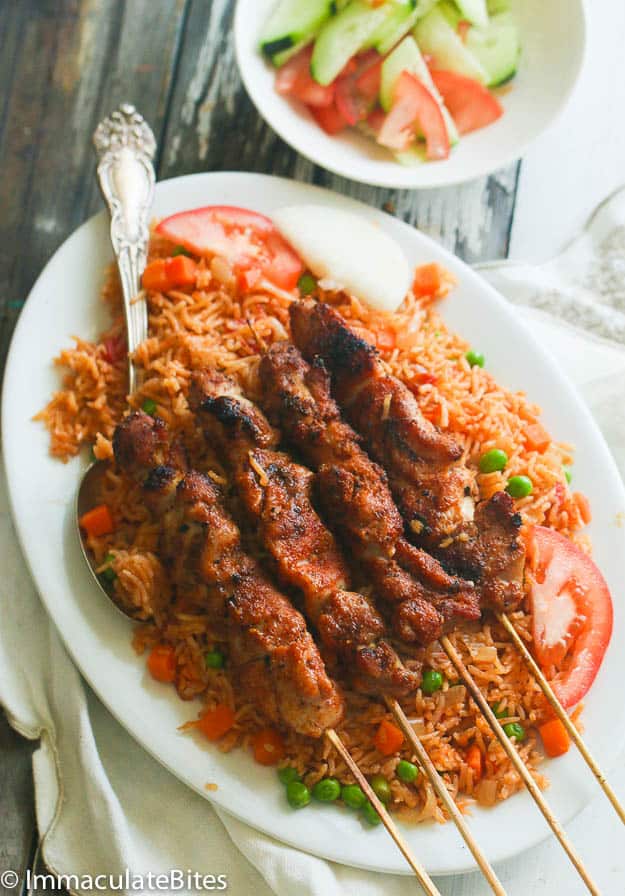 Gently place in oven and let it cook for about 70 -80 minutes . Carefully remove remove from the oven and check after 70 minutes. Since posting I have retried recipes several times and it works best for my oven after 75 minutes.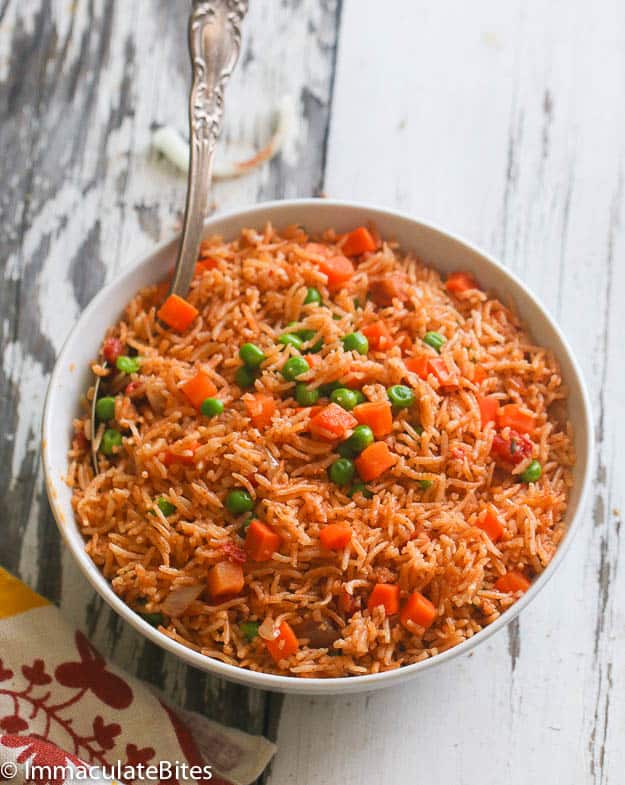 Remove carefully from oven and let it rest for about 5 minutes. Then carefully remove aluminum paper. Fluff rice with a fork and mix evenly. Serve warm
And to compliment it is the chicken stew : Yes, Christmas wouldn't be complete without Chicken stew and for me, only organic chicken from the farm would make the cut. Heavily seasoned with aromatics right down to the bone. So good you want to save the bones to nibble on.Stews have always been part of the cuisine in Africa specifically in West African countries like Ghana and Nigeria.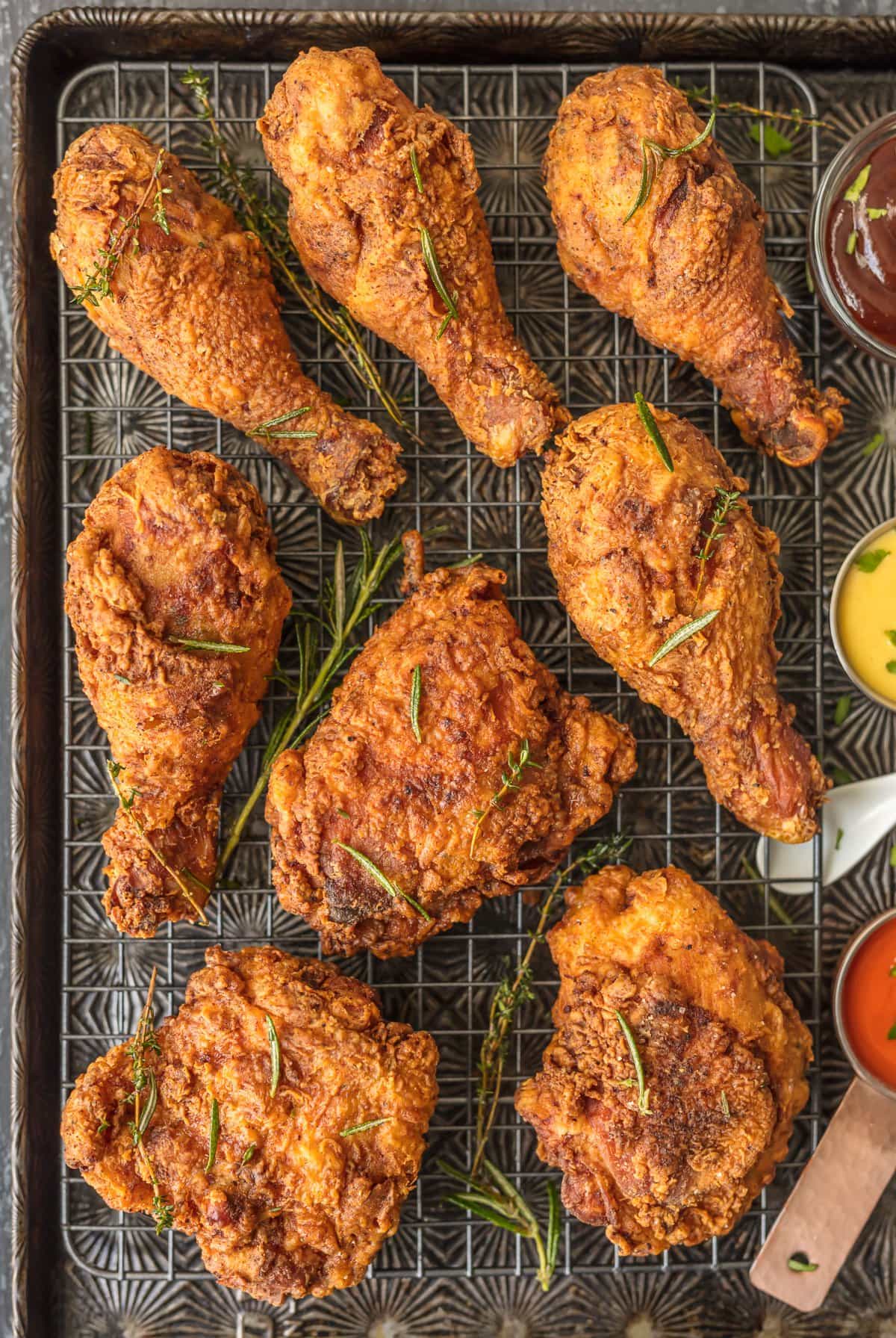 Here are what you need to make some chicken stew for christmas :
Ingredients
¼-1/2 cup oil
3- 3 1/2 pound chicken cut in pieces
5-6 Roma tomatoes or 2 cups tomato puree
1 medium onion sliced
1 teaspoon minced garlic
1 1/2 teaspoon dried thyme
1 Tablespoon paprika
¼ teaspoon curry powder
1 bay leaf
1 tablespoon maggi or bouillon granules
2 cups water
2 green onion chopped whites and green parts
3 tablespoon parsley
1- 2 cups of sliced carrots
Salt and pepper to taste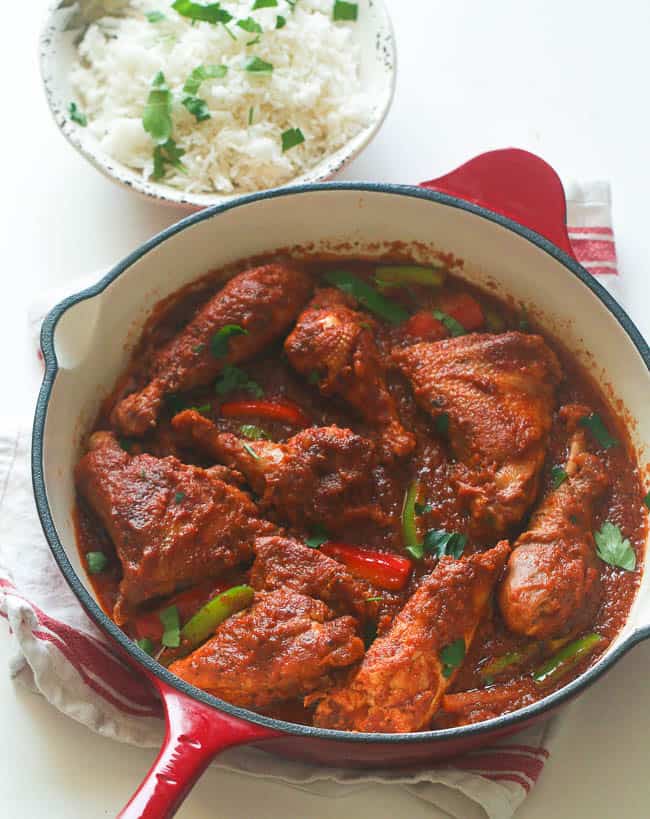 Instructions
Season chicken with, salt and pepper. Set aside
In a large pot, heat oil over medium heat, until hot, and then add the chicken and sauté stirring, frequently, any browned bits off the bottom of the pot, until chicken is brown.
If using fresh tomatoes blend tomatoes, onions, garlic, and onions.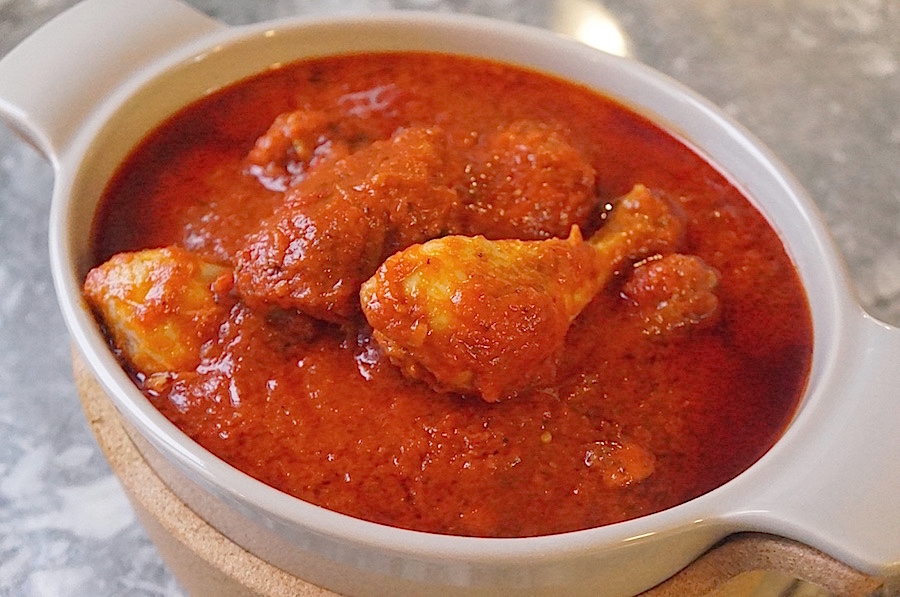 Pour the tomatos blend in the pot of chicken, bring to a boil and let it simmer until tender (depending on the chicken) about 20- 30 minutes, frequently stirring the saucepan to prevent burns. If using tomato sauce; add the onion, sauté until tender, about 4-5- minutes.
Pour tomato sauce, curry powder, smoked paprika, thyme, bay leaf, garlic and bouillon powder. Bring to a boil and let it simmer for about 20-30 minutes. Add about 2 cups of water to the pan.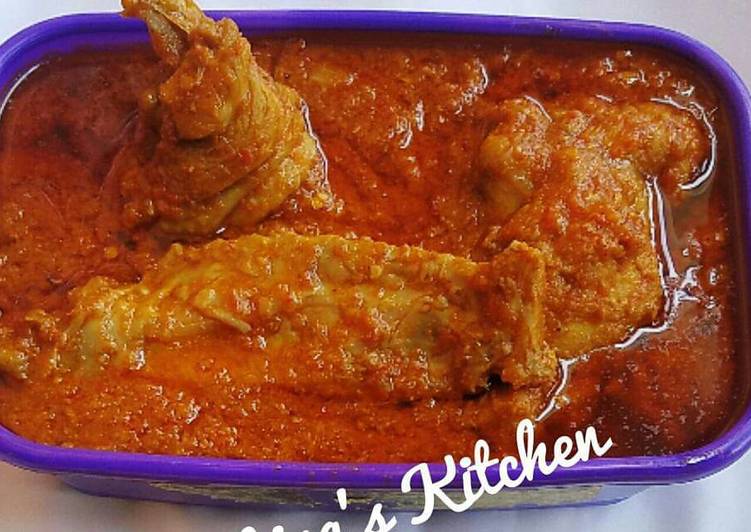 Add carrots, green onions, parsley. Cook for another 5 minutes. Adjust thickness of soup with water or stock.
I hope you have learnt a thing or two?
Please share your thoughts in the comment section below
Source : Immaculate Bites
Images : Google