Some say the influence of a woman is so strong that the words from her lips, the gaze from her eyes and her tender mannerisms are enough to start a war or stop one from happening. Human beings are unique creatures but a woman is much more, she's divine.
Since its independence, Nigeria has had 13 heads of state and presidents, each of this powerful men stepped into the office with strong, beautiful women by their sides. Not only did they impact lives and make their marks while their husbands governed the country, they each stood out with their personalities and style preference.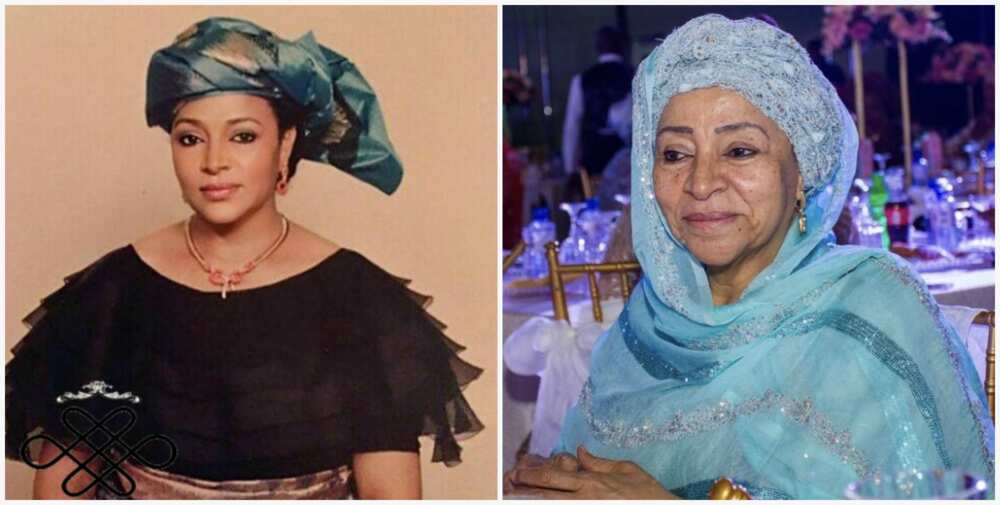 From expensive labels to jaw-dropping designs, all first ladies had something unique about them but six out of these women remain etched in the hearts of many Nigerians because of how they elegantly managed their position of power and used it to make a difference.
Beauty, intelligence, class, all these six ladies possessed it to the level of their exposure. Below is a list of the six most powerful and stylish first ladies since Nigeria's independence.
1. Late Maryam Babangida
Maryam Babangida was the wife of General Ibrahim Badamasi Babangida, who was Nigeria's head of state from 1985 to 1993. She married him in 1969, shortly after her 21st birthday. Upon her husband's assumption into the highest office of the land, Maryam carved a niche for herself and created the office of the first lady.
She was known for many things including being an icon of beauty, fashion, and style. The super woman was also very classy and always stepped out looking modest and stylish. As first lady, it's known that she launched many programmes to improve the lives of women with an objective to impact generations. She died on the December 27, 2009 at age 61 in Los Angeles, California, U.S.A.
2. Maryam Abacha
An epitome of beauty and gracefulness, Maryam Abacha was and is still a stunning woman. She is the widow of Sani Abacha and served as first lady from 1993 to 1998. Her beauty was sung to the hearing of many Nigerians and it was even more because of the way she carried herself and was dedicated to using her office to make an impact.
Maryam Abacha founded the National Hospital Abuja (originally National Hospital For Women And Children). Her style was also unique, even though modest. Mrs Abacha finds a way to reflect her gorgeousness and fashion sense whenever she steps out. Maryam Abacha is presently 71 years old.
3. Late Stella Obasanjo
Stella was married to Chief Olusegun Obasanjo, who was the 5th and 12th President of Nigeria. As first lady, she was very powerful and influential. She was a political activist in her own right, supporting such causes as women's liberation, youths as leaders of tomorrow, and the rehabilitation of a war-torn Nigeria.
Stella was beautiful and often referred to as the apple of her husband's eyes. Her style was also unique and classy. Her ivory complexion also did a lot in bringing lots of attention her way. Sadly, she passed away in 2005, at the age of 59 while undergoing elective liposuction in an exclusive clinic in Spain.
4. Turai Yar'Adua
Hajiya Turai Musa Yar'Adua is the widow of late president Umaru Musa Yar'Adua. She married him in 1975 and was Nigeria's first lady from 2007 till the death of her husband in 2010. Turai was one of Nigeria's most powerful first ladies, known to be quiet but very influential. It is said that she had her husband's ears at all times and for that reason, she commanded respect from the most powerful people in the country.
61 year old Turai is classy and very modest in her style. However, there's no argument that the labels of her outfits can break some people's banks. Turai rarely wore makeup and was not flashy in her style but her presence carried a lot of weight.
5. Patience Jonathan
Patience Jonathan famously known as Mama Peace was a rare breed while she served as first lady of Nigeria from 2010-2015. Not only was she outspoken, she was known to be free spirited and always made bold fashion statements. Her vivid personality always reflected in the clothes she stepped out in.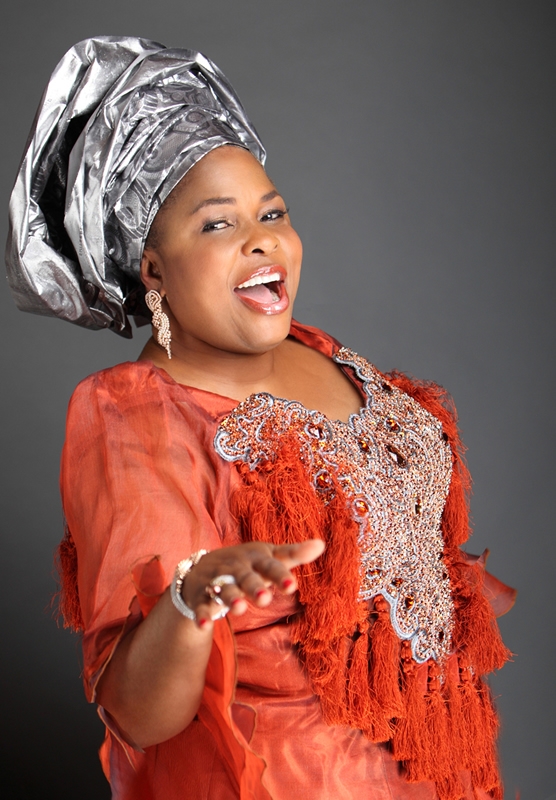 Patience Faka Jonathan has been recognized locally, nationally and internationally for her philanthropic work and political pragmatism. She received the "Beyond The Tears" International Humanitarian Award New York, USA in 2008 for the role she played in the global fight against HIV/AIDS.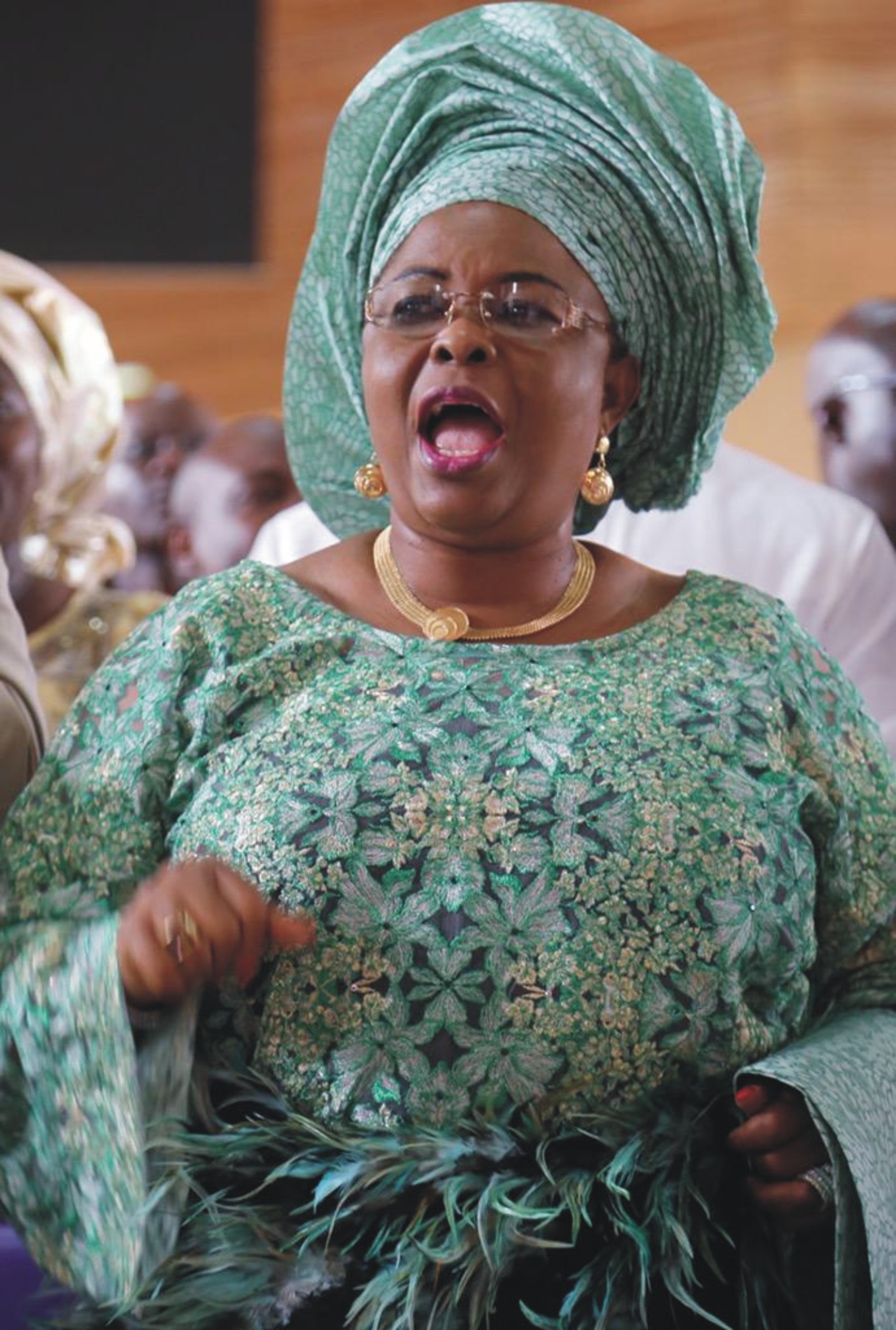 6. Aisha Buhari
Aisha Muhammadu Buhari is the wife of Muhammadu Buhari, the current president of Nigeria, who assumed office on May 29, 2015. The 48 year old first lady born on the 17th of February, 1971, is a cosmetologist, beauty therapist and author. She is also a member of the United Kingdom Vocational Training and Charitable Trust and the International Health and Beauty Council.
For years, Aisha Buhari has run a successful business as the founder/managing director of Hanzy Spa and principal of Hanzy Beauty Institute, a beauty salon in Kaduna and Abuja. She is a resource person to the National Basic Technical Education (NBTE) on beauty therapy and cosmetology and has participated in the curriculum development of small medium enterprises for NBTE.
Now you know the super women who have, at different times, indirectly ran the affairs of the country and done so stylishly. Share your comments and thoughts in the space below.