Historically Agbada was a large gown worn by African men on special occasions or too formal places. But today this traditional Nigerian style has been adopted by Agbada obsessed women.
The Agbada dresses were meant to symbolize more than just wealth and status. Rather it was a representation of powerful social heritage.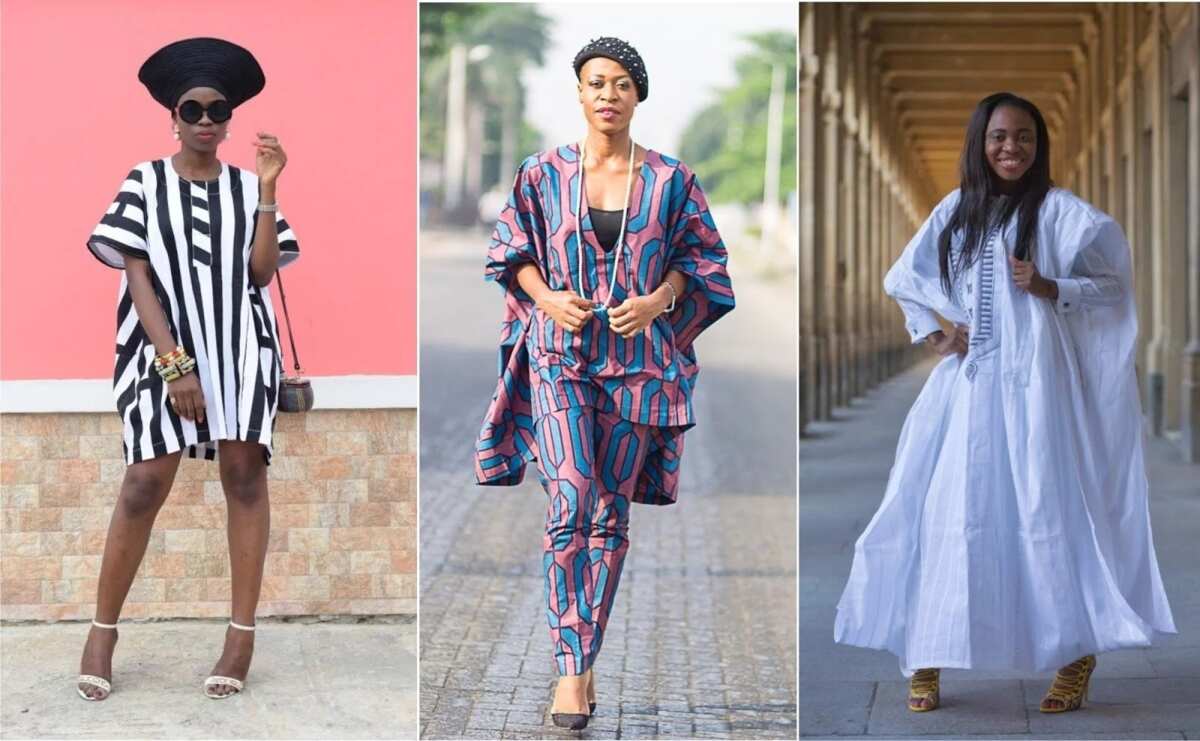 The extravagantly wide at the shoulders with embroidered neck or pocket styles in silk. Agbadas are usually knee-length tops which also reflect a bit of the Yoruba style.
Nowadays women are beating men when it comes to the trendy Nigerian clothing style Agbada. Celebrities like Toke Makinwa, Uche Jumbo, and Linda Ejiofor have been seen walking on the streets in the elegant Agbada outfits.
Traditional Agbada Style
The traditional Agbada style looks really chic with plates or frills at the shoulder and embroidered center or neckline. You can wear it with the traditional trousers style if you want to have the usual look.
Your accessories matter a lot when you are going for the inherited cuts as they'll enhance your overall image.
Also, you can add head gears in order to keep up with the culture. This style usually works in formal cultural events or occasions themed according to this style.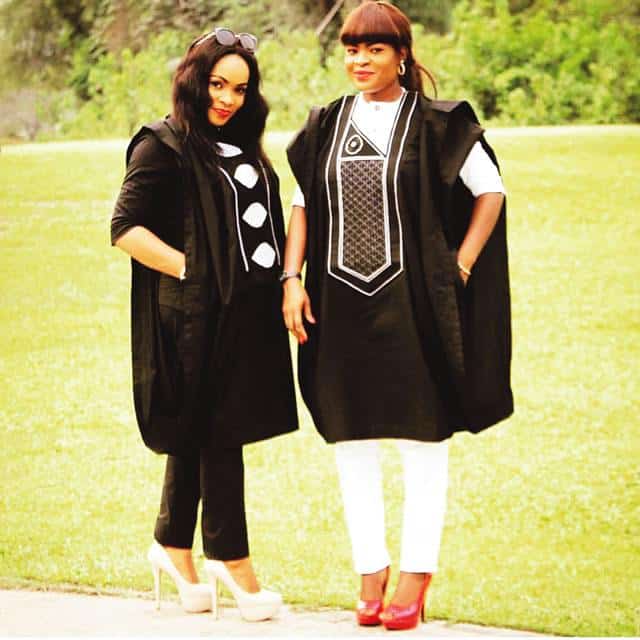 Elegant Agbada Gowns
Gowns are the most versatile forms of dressing that can be stylized by adding different fabrics and cuts to them.
Agbada gowns are usually the same extensive at the shoulders with the traditional monotone shades.
These can be long or knee length gowns but are not fitted along the length. Rather these are usually following the airline cut at the bottom.
These can be made in silk and luxurious material to add a formal touch for events like weddings and formal parties.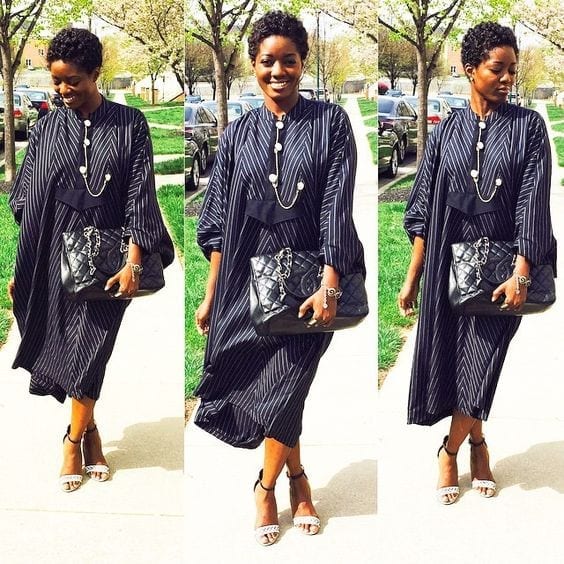 Sokoto with Agbada Dresses
Sokotos are the traditional African trousers which are close-fitting at the bottom and worn by African women along with Agbada tops.
Printed Sokotos with simple Agbada tops look extremely classy and trendy at the same time. These ankle trousers look amazing in contrasting shades and also give a bit of the western look.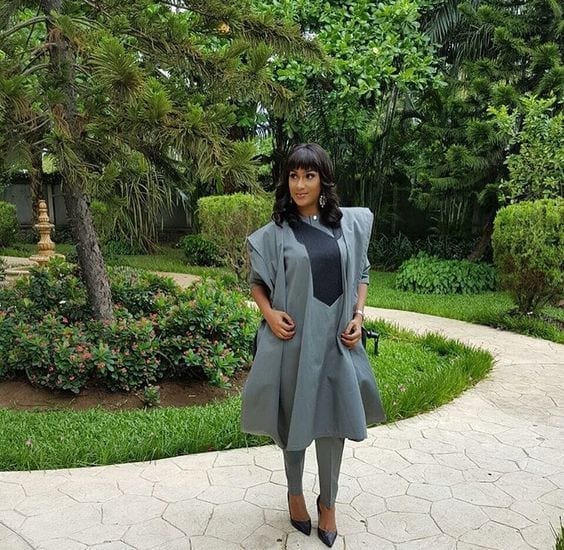 Western Agbada Styles
Women can add a western style to the traditional Agbada style by trying out different cuts and necklines. Simple Agbada tops with shorts or jeans will look extremely chic if worn with heels.
Also, one can blend the sleeves and embroidery style with a western neckline in order to add up to the entire look.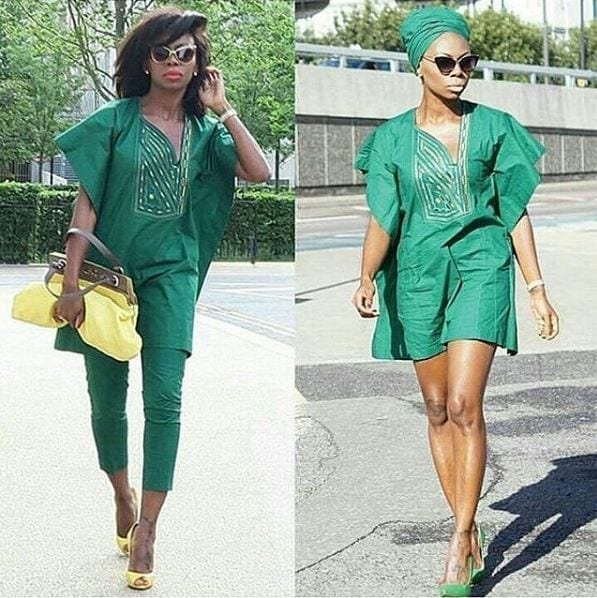 Attractive Agbada Dresses for Weddings
Agbadas can be worn on wedding occasions with the same grace as any other typical wedding outfit.
These can be made into luxurious materials like silks and chiffon and can be embellished with modern embroidery techniques and pearls while keeping the top and Sokoto style same. Adding glamorous Louboutins to it will spice up the entire outfit.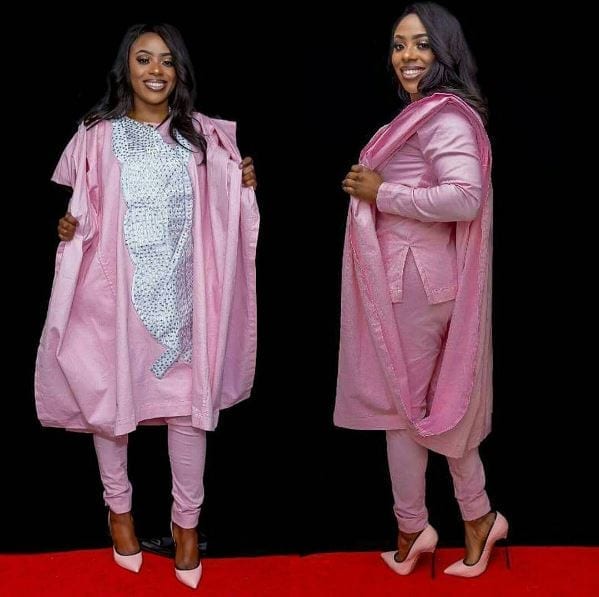 Formal Agbada Costumes
Formal Agbadas with frilly shoulders and uni shades look just amazing with funky heels. Ankara accessories look just amazing with formal Agbadas.
Moreover, embroidery in contrast or same shades and formal pants also look so chic if worn at formal events or occasions.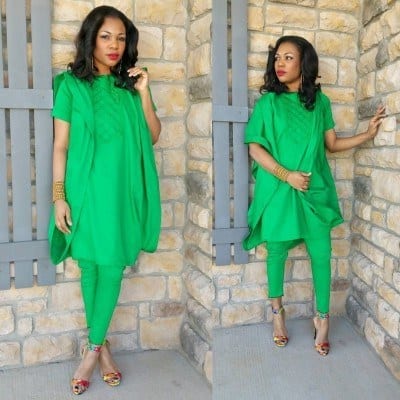 Agbada Dresses with Tights
Tights are loved by young girls and they can totally slay Agbadas with tights in black or white.
They can also add filas to their outfits to have a more funky look. The embroidered center looks extremely attractive when worn with tights.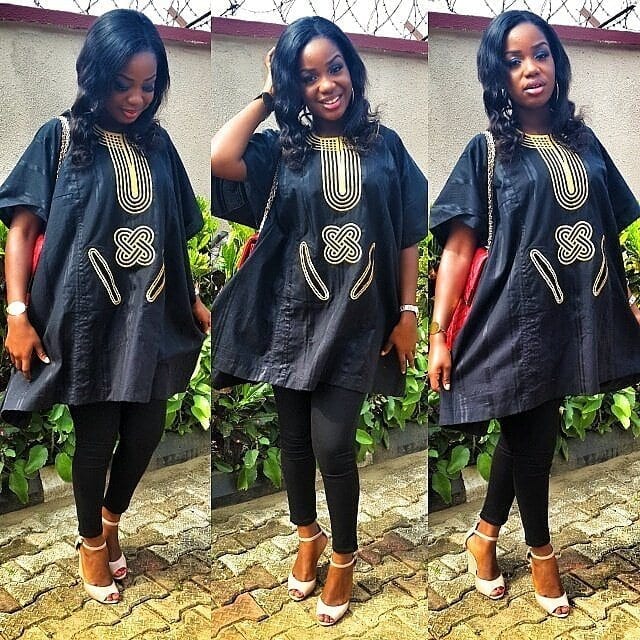 Summer Agbada Outfits
You can totally rock an Agbada outfit in summers along with a hat or cap. Sleeveless Agbadas in pastel shades looks just amazing in summers.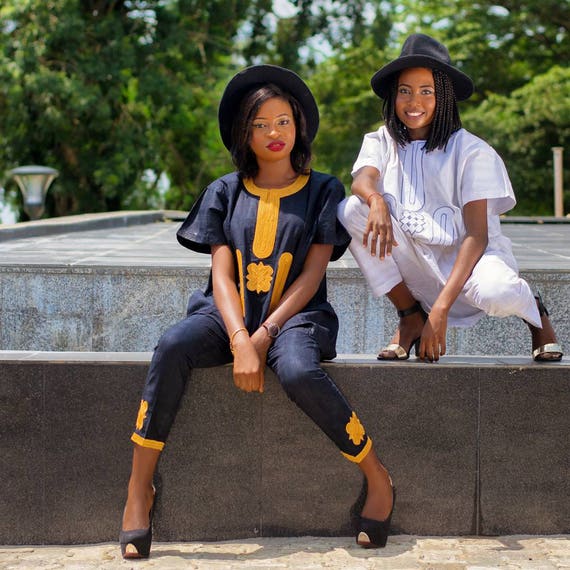 You can wear them with stilettos to have a more stylish overall attire. Also, it makes you look smart and stylish if you have a curvy structure.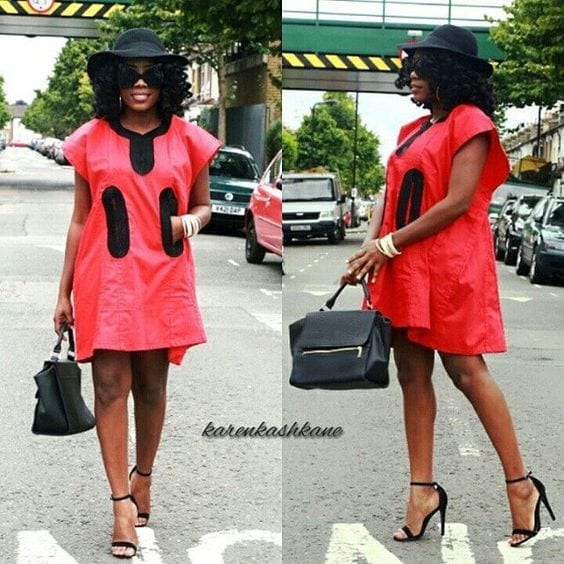 Agbadas for Teenagers
Teenagers can slay Agbadas with ripped jeans or leggings. They can wear these fabulous garment pieces with sneakers and braids. It looks both traditional and unique.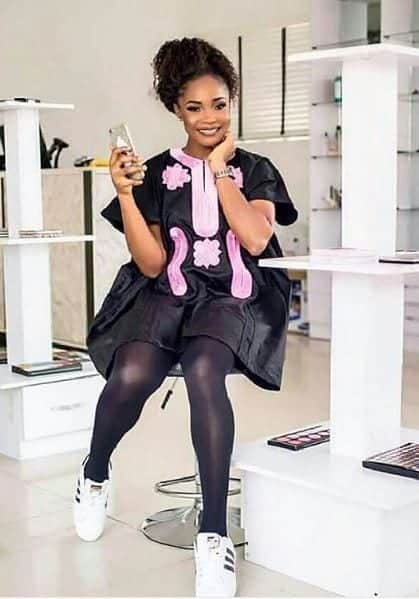 Monochrome Agbada Style
Monochrome Agbadas have been quite trendy nowadays as black looks perfect when blended with white or other pastel shades.
Pastel colors could be introduced into the center embroidery or neckline. The overall attire looks very up to date.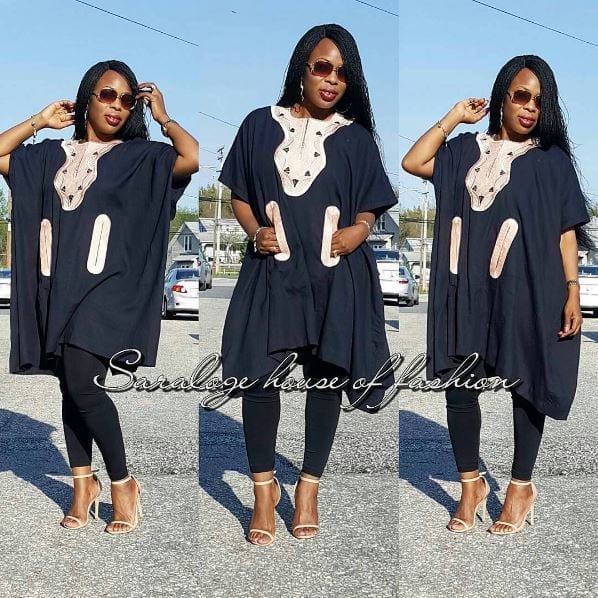 I hope this article helped you in gathering latest ideas regarding the Agbada fashion.
Share your own ideas through the comments section.
Source: brandedgirls.com