With every God given day, parents try to address every issue the day may bring. They make sacrifices, multitask, and give their children the best of themselves. There are plenty of parents that put their interests on the back burner for the sake of maintaining their children's needs. Popular comedian Basketmouth is a very proud dad as he recently celebrated his son's latest accomplishment.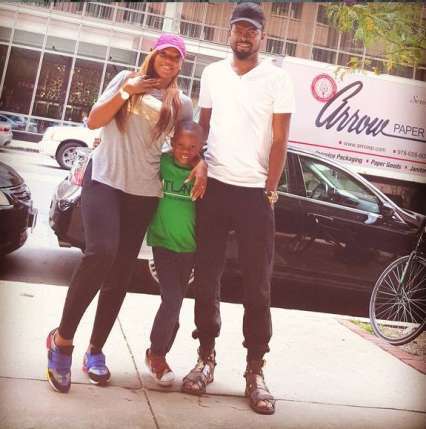 The young chap whose name is Jason successfully graduated from basic school. In celebration of his son's milestone achievement, the comic act shared two posts on Instagram. In the posts, he posted photos of his son looking sharp in his graduation attire.
Standing next to Jason was Basketmouth and his wife Elsie. Even more, Basketmouth who is presently on a tour in the US made a joke about how he is now expected to pay higher school fees due to his son's progress.
The proud mother also praised her son in a post on Instagram, with the caption, "It is indeed a day of joy! My son is now a graduate! You have made us so proud son! This is the beginning of many more milestones to achieve. CONGRATULATIONS!!!!!! I love you baby."
Many fans and celebrities expressed their happiness at the latest success of Basketmouth's son. In light of this, they extended their congratulations to the comedian on social media. See their reactions below:
"shallowdepths: Congratulations bro…I pray that he continually be a source of joy to the family."
"iammcpashun: The Dread Stepped down for Jason to say I am my Fathers twin on this special day..Striking resemblance. Congrats Jason,keep breaking new frontiers…"
"maryann.o: Wait, what happened to awa hair?! We, the board of trustees for Son of Peter Hair Inc., having expressed our love for the fine boy look and new haircut, demand that a notification of change in this magnitude be communicated one month ahead of time! Else, we will Orubebe on IG. Taink you!"