Just as Nigerians continue to express concern over the tragic fate that has befallen the Nigerian entertainment scene since January 2019, another popular actor, Kingsley Orji has sustained injuries after getting involved in a fatal accident. More details below.
According to GQBUZZ, how the accident occurred is quite unclear but from the pictures below, it looks like his car collided with a Keke Napep (Tricycle) rider.  The actor was said to have lost his phone and other personal items at the scene of the accident. See the photos below:
Just like the actor mentioned above, another Yoruba actress recently suffered a major injury as well after getting involved in a bike accident.  Yoruba actress, Sandra Alhassan, got her left hand broken while on heading to Ikorodu. Thankfully, no life was lost and despite the injury, the pretty actress has resumed her normal activity.
Apart from Sandra and Kingsley, some other Nollywood celebrities have cheated death and they are nothing but grateful to God for escaping such a tragic and traumatic experience. See some of them below:
REGINA DANIELS: On Christmas Eve in 2018, Nollywood actress and wife to billionaire politician, Regina Daniels narrowly escaped death as she and her brother Samuel were reported to have been involved in a ghastly car crash. Thankfully there were no casualties. This is not the first time her brother, Samuel would be involved in a car accident.  She took to her Instagram page to thank God for sparing their lives.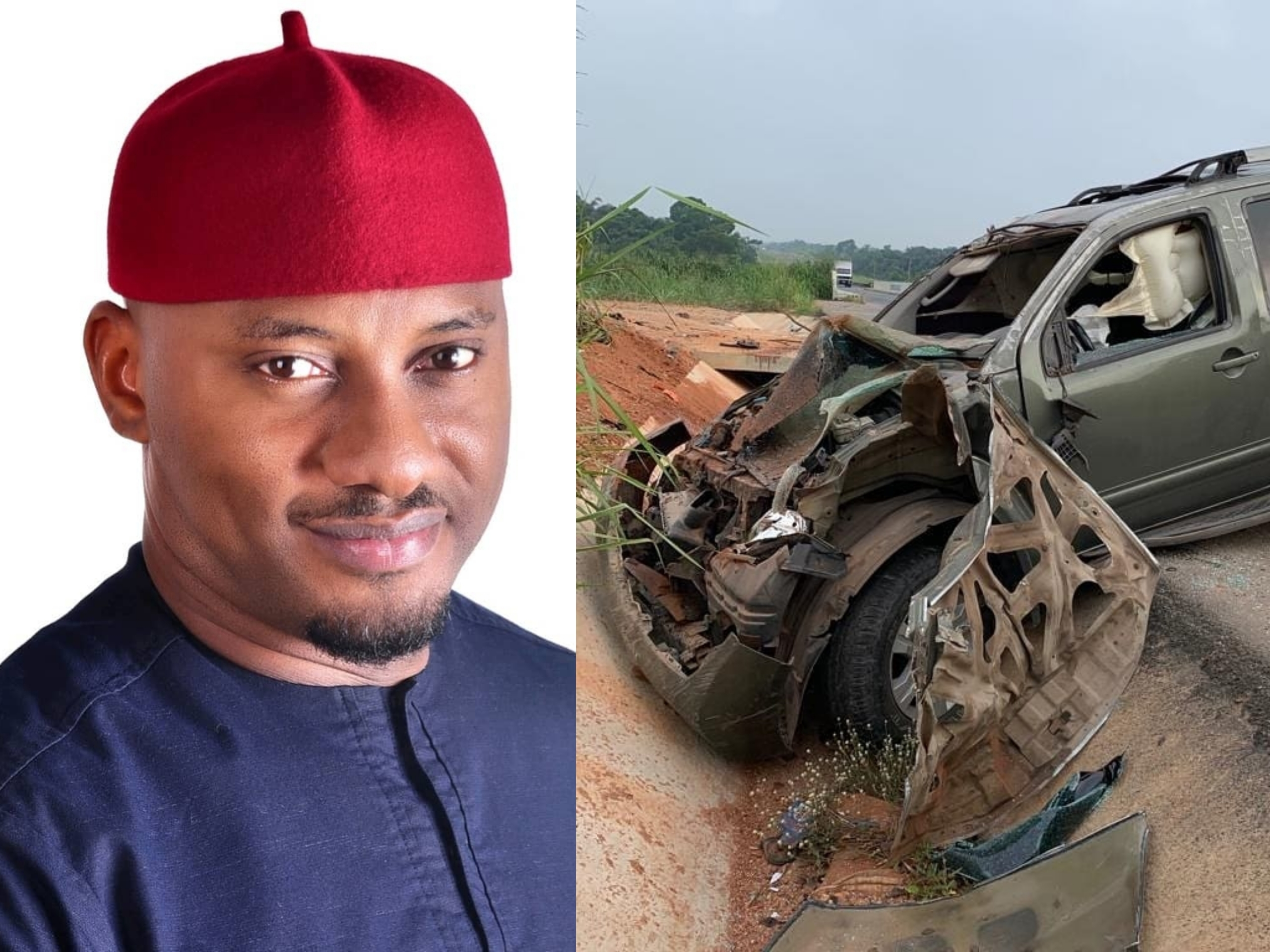 YUL EDOCHIE: The most recent occurrence that shook Nigerians and fans of the Nigerian movie industry (Nollywood) is that of Nigerian actor cum politician, Yul Edochie who is also the son to Veteran actor, Pete Edochie. The popular actor narrowly escaped death as he survived a ghastly motor accident along Ore road on Tuesday 4th of June 2019.
UCHE JOMBO: The popular Nollywood actress and producer had a head-on collision with another car along the Lekki-Chevron. She was in her FJ Cruiser when it happened. Thankfully, she survived and has since then carried on with her career. The actress later took to social media platform Twitter to thank God for saving her life, she tweeted: "Thank U lord 4 d gift of life! Only U lord did this! Thank U my rock
From all of us here, we are happy that we have not had any reason to mourn any of them as any record of more deaths in the Nigerian entertainment industry will leave us heartbroken. Kindly let us know your opinion in the comment section below and don't forget to share.
SOURCE: GQBUZZ