Since her global deal with international music label, Universal Music Group (UMG), talented and beautiful singer, Tiwa Savage has been on the watch-list of Nigerians and even the world, to see how her new deal with a new record label and leaving Mavin Records would affect her music career.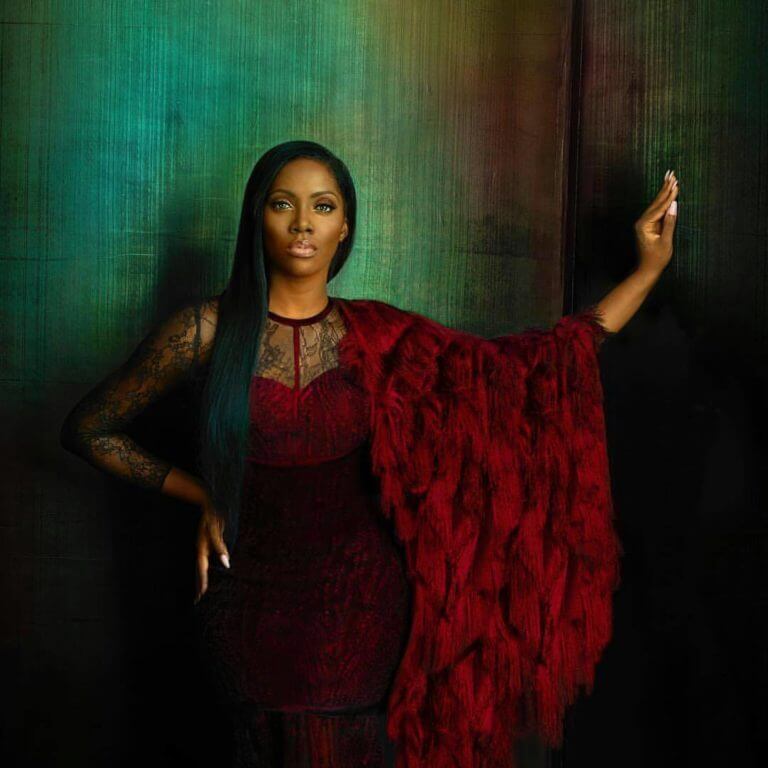 Nigerian music is currently progressing and there are a lot of superstars who make it more diverse. This woman is definitely a strong personality with a powerful wish to be successful, and she is supported by the love of her fans. This artiste is no one else than Tiwa Savage, the gorgeous performer with lots of hit songs.
Let us throwback to her career while she was in Mavin Records. In 2012, Tiwa Savage joined the creative team of Don Jazzy by signing to his record label. The compilation album of this label "Solar Plexus" featured her as a lead artiste. Mavin Records was a turning point in her career and she started performing at various events. Her debut album, titled "Once Upon a Time", was officially released on July 3rd, 2013.
The singer released a lot of hit singles from this album and started gaining prominence in Nigeria. The album's purpose was to portray the hopeful and positive stories from the life of Tiwa Savage, to motivate the other singers and give them a message that she was just a little girl before all the fame came to her.
After the success of her first album, Tiwa Savage released two next ones: R.E.D. (2015) and "Sugarcane" (2017). These albums solidified her as a successful Nigerian artiste. She released a lot of music videos for her singles and won plenty of awards. In July 2016, she became the first ever Nigerian singer to be signed to Jay-Z's label "Roc Nation" in New York, home to lots of worldwide known singers, such as Big Sean, J.Cole, Grimes, Shakira, DJ Khaled, and Demi Lovato.
Hands down, Tiwa Savage is the Nigerian Beyonce! This woman is the best example of persistence and never giving up. She became the richest female musician in Nigeria not only because of her talent but also thanks to her hard work. And in May 2019, while people were hailing and enjoying the beautiful music she kept churning out, news of her deal with Universal Music saw the artiste trend on social media for hours. Thus, the deal marked the end of her 7-year arrangement with Mavin Records.
Fans of the singer have been expecting to hear new music from her since she joined the new label, with many especially wondering if there would be any evident change in her sound. However, Tiwa Savage, who has not played to the tune of her music lovers managed to keep their rapt attention on her social media page by feeding them with refreshing new photos almost on a weekly basis. This time around, she is gearing up her fan base as her first song/feature since she left Don Jazzy was released.
The new joint with sensational singer Kizz Daniel and ace producer Young John, which is titled "Ello Baby" dropped on June 20 2019. She did a great job of publicising the new release on her social media handles and got her fans pretty excited. She delivered top notch verses as hook on the song. This is her first collaborative single in 2019 and Nigerians are impressed. The song which is sure going to be a club banger has started enjoying airplay.
Have you missed my vocals? 😝😍 #ElloBaby out now … YoungJohn ft Myself and Kizz Daniel 🔥🙌⚔️ pic.twitter.com/i7TpSKS8no

— Tiwa Savage (@TiwaSavage) June 20, 2019
Tiwa Savage's deal with Universal Music is very important because it can only mean one thing – growth. She is going to grow and her music will get better. Here are some ways her career will get a boost from the new signing:
The deal means Tiwa Savage, who once toured with Mary J Blige, might be coming full circle. She had worked with an American group, Destiny's Child, which was an American girl group whose final and best-known line-up comprised Beyoncé Knowles, Kelly Rowland, and Michelle Williams at the start of her career; and she is now signed by an American label. The deal has added one more dimension to such online arguments concerning who is a bigger artiste between her and  other female pop act from Nigeria. Such arguments never really end but Tiwa Savage fans have now acquired new ammunition in the (probably fictitious) battle for superiority.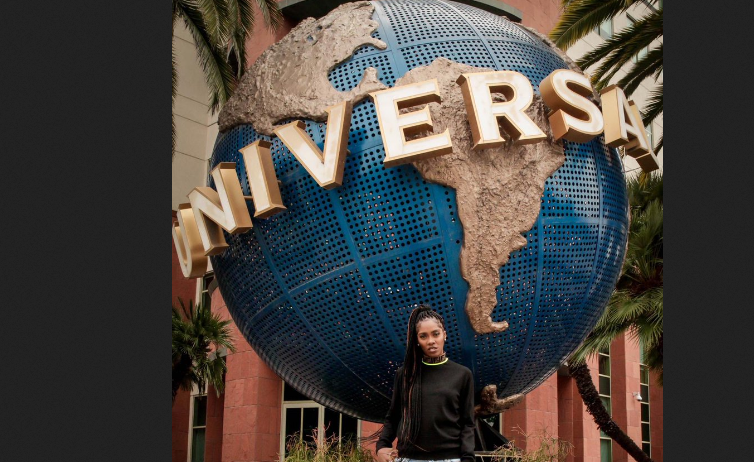 A common fear when an artiste signs to a foreign label concerns how much of a change might creep into her established sound. It is not possible to tell if this might befall Tiwa Savage but it does appear that she has thought about it long before the new deal was signed. Back when she got a deal with Jay-Z's Roc Nation in 2016, she explained that the foreign executives were not really trying to change her sound. The branding and artiste development [might change]—in terms of, the music industry which is completely different in Africa than it is in the US or UK. While her fans would hope that this is still the case, she is likely more familiar with working with the sound, given her background in the US music industry at the start of her career.
With an upgrade in status comes an upgrade in performance fees. As the Nigerian music industry is heavily driven by performances, it is expected that Tiwa Savage's management demands higher charges for the artiste to appear at concerts. The deal also gives her an opportunity to perform in more places, as the global reach of Universal Music is considerable. New audiences lead to new revenue sources. Another way by which her bank balance is certain to improve is via direct sales of her music, either physically or digitally. She is certain to make more money from such sales given the degree of American monetisation of music content and the heavy loss of income due to piracy in Africa.
The figures are in favour of the Nigerian artiste: Based on the financial results from the first quarter of 2019, Universal is doing very well. Not only has it recorded an increased revenue of 19.2% year-on-year, but its earnings from streaming have also gone up 28.1%. Universal is unlikely to make the error Sony Music did with the Wizkid and Davido projects, both of which weren't distributed within their home country, leading to a loss of revenue for the artistes.
There can be no more arguments about the dominance of Nigerian pop on the continent. The country's top four stars—Wizkid, Davido, Burna Boy and Tiwa Savage—all have deals with major players in the global music business. With these deals and the possibility of more foreign collaborations, Nigerian music has a chance to influence global pop on a larger scale than it has done already. For newer acts, this courting of Nigerian artistes by global players provides a model and an assurance that, if things work out well, it is possible to attract the right partners as career progresses.
The exit of Mavin Records' former biggest artiste might suggest that the label is in a bit of crisis, especially as some of its less prominent artists have also left the label. But there might be a bit of a silver lining for the label. With Tiwa Savage's exit, there is an opportunity for her erstwhile label to sell itself as an incubator for artistes with the potential to reach a global audience. A rumor on the block currently is that Don Jazzy has already begun the process of reselling the Mavin brand. It is as yet possible that both past and new labels will benefit from her big move.
Tiwa Savage can only go higher from here on and when she does decide to retire from music, it's going to be quite the challenge for whoever wants to fill in her huge footsteps. We wish her good luck!