There's something exceptional about seeing young people with a drive and a passion that produces fruit. Its a thing of joy for both the youth and the elders. In Nigeria today where many  youth are tagged lazy, unambitious and greedy, its always a win when we have popular exceptions to prove that theory wrong. Today's exceptions are Fireboy DML and Rema.
FIREBOY
Adedamola Adefolahan, popularly known as FireBoy an exception who is currently on the hearts of so many Nigerians after releasing latest fire track, What If I say.
'What If I Say' audio & video out now – prod. by @pheelzmrproducer , video directed by @boy_director | link in my bio ❤️ pic.twitter.com/NadEJxeAoi

— Fireboy DML (@fireboydml) June 13, 2019
He is 23 years old and he was signed onto the YBNL record label in 2018 by the record boss Olamide. At a very tender age, he had already started singing in local churches and schools. The name Fireboy DML really stuck to the hearts of Nigerians after his epic 'Jealous' track was released.  The song was on the label's group album, "YBNL Mafia Family" released late in 2018. It featured the song, 'Jealous'performed solely by singer, Fireboy DML  and it was an instant standout. True talent cannot be hidden, it will always gather attention, the kind of attention that Fireboy is receiving at the moment.
Fireboy is a different breed of musical talent. His approach to lyrics and music is exceptional, he was tagged as YBNL's replacement for Adekunle Gold, but he has far surpassed that title, barely a year after being signed on.
@fireboydml your song just gave me chills its beautiful😩😩😍😍😭😭 pic.twitter.com/W1hSH6gDmr

— Miss_Moyo ❤️❤️ (@mamokalangagirl) June 14, 2019
REMA
Divine Ikubor, popularly known as Rema, only 18 years old,  is a our second exception. We cannot over emphasize the power of continuous hard work and dedication. Several instances have proven without a doubt, that no matter how long it takes, hard work will produce fruits, plenty fruits that one person alone cannot even finish. Rema started rapping and singing in local churches and schools at a tender age. He then created his own live band and worked with that until he was discovered by D'Prince.
In 2019 Rema was signed onto Jonzing World. According to the record boss "When I first heard Rema's work I knew this was an artist I wanted the entire world listening to; his talent and artistry are so far beyond his years."
In about 3 months after signing, Rema released a delicious four-track EP  that infuses Afropop, Trap and smooth Bollywood soundtracks. His creative genius is so apt that it would have been an injustice not to be discovered. Don Jazzy himself deemed the young star a  formidable young artist with skill and versatility that has a unique place in the future of Afro beats. THE FUTURE, note that word
Why do I think that these two talented youngsters are redefining greatness in the Nigerian music industry? Simply by what they have shown so far, let me delve into details.
1. Formidable talent
Contrary to popular opinion, a necessary tool that will make your mark in the Nigerian music industry is talent. A talent that cannot be denied, a talent that produces results. That kind of talent is what Nigerians are looking forward to. Gone are the days, when people made do with empty lyrics and mundane beats. Now, quality is 'the new music currency' and artists have picked up on that.  Fireboy and Rema are delivering talent in every song they have dropped and this what sets them above so many others.
Fireboy hasn't released any bad song.
None at all.
From Jealous to Ajoke to King to Star to I"ll be fine to Fire down…etc

And he is here with another banger "what if I say"… Fireboy is a mood fiiiii lifeeeeeeeee.
Fireboyyyyyyy❤❤❤❤@fireboydml

— Cassie🌹 (@yonda_bi) June 14, 2019
Their songs are topping charts on Spotify, Youtube, Apple Music and is played continuously across radio and television stations in Nigeria.
Dumebi hit 1.6 million streams on Spotify & 1.4 million streams on Audiomack. Thanks to everyone supporting my sound. @Spotify @audiomack

— REMA (@heisrema) June 3, 2019
Dumebi hit 1.6 million streams on Spotify & 1.4 million streams on Audiomack. Thanks to everyone supporting my sound. @Spotify @audiomack

— REMA (@heisrema) June 3, 2019
2. Hungry for success
It's easy to spot the ones who want something badly. Fireboy and Rema have shown that they are hungry for success. In just a matter of months, they are performing in several locations within the country, and they are pulling crowds with them. It won't be long before they hit international grounds.
This is an incredible feat because we can all bear witness to how long it took some of the biggest names in the Nigerian music industry to get to the height that they are now, but these two have entered the Nigeria music scene with a bang. They are not joking around the world is waiting to accept them with open arms, and they are ready to deliver greatness every time
Shout out to all the GIRLS coming out in large numbers to support me at my shows & appearances. I'm amazed by your love. Thank you❤️😘 pic.twitter.com/yfgy0Hjdbv

— REMA (@heisrema) June 13, 2019
3. Passionate about music
Carving out your own niche takes time and dedication – things that are driven by passion. FireBoy and Rema have brought a unique flow to the music industry, despite the fact that they have been compared to some of the industry's big names like Wizkid, they maintain their stand on their self worth because they know what they did to get where they are.
You need to have passionate about what you're doing to create the kind of attention that these two are getting. They are not doing ordinary things, even though the comparison is setting in, their passion is what is causing them to stand out as artiste with a mind of their own and their unique talent is pushing out hits that Nigerians will be chanting for a long time.
4. They have a lot to prove because they're young
They came in like people ready to take over. Ready to take over the music industry, all they needed was a platform to stand on so that they can shine. It's easy to dismiss people because of their age. People wonder, what do they know, when did they start, can they survive the pressure of publicity and controversy?
When a young person begins to gain a lot of attention, these are the most popular questions people ask. So young people have a lot more to prove, this generation is hungry about success. They do not care for negative opinions, and because they have focused on themselves, their intrinsic value and are keeping their eye on the prize, (Success) there is no stopping them
 5. Music is for the masses (youths) so they will remain relevant for a long time.
More than half of the population of Nigeria is under the age of 30! It's the era for the youths to take over. It is definitely a wise business move to create content that is centred around the youth, it will keep whatever product you are offering valid and valuable for a long time.  The kind of fresh vibe that the Fireboy DML and Rema have brought to the game, is going to be valid for a long time. It infuses the right blend of afro-pop and trap beat and its obvious that their song will be on repeat, on a lot of playlists for a long time.
6. Hope to the younger generation of musicians
For every young star hoping to make it in Nigeria music industry, trying to make a name for themselves but feeling like it may never come out. Its definitely on the way. Rema described his sudden blowout as a dream and a blessing. They have given hope to a younger generation and are inspiring them to place all that energy and whatever talent they have been given into something productive.
Rema and Fireboy had a dream and a talent and they kept at it till they were discovered. It's a success story that isn't fairytale-sweet. It reflects hard work, disappointments along the way, but also persistence and what better way to inspire the hungry and impatient youths of today. The climb to success is just as important as the success itself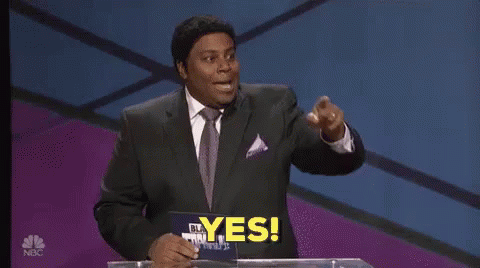 So take your hope from the rise of these two young stars that are steadily taking over,  and inspire yourself, you young musician. You have what it takes, keep working on it, keep posting those videos, it's working, and even if you're not a musician, but you're young and struggling in your field for a better way, it's not as far as you think.  You can use these artists as a reference. Keep pushing, you're inspiring somebody where you are and when you finally blow, you will inspire many others.