Burna Boy's girlfriend,  Steflon Don took to her social media page to gush over her new man, in a way that might have some other green with jealousy. The way they constantly flaunt their love has been getting to a lot of people, those who want to hate, and those who want to take it as an inspiration for their own love life.
What they have for simply beautiful and should give many people hope about finding love. Steflon Don took to her Instagram status pages to gush over her boyfriend, Nigerian Afrobeat singer, Burna Boy. In her post, she wrote "So proud of this man. He is about to do some Amazing things this week and I'm more gassed than he is. I can't wait for it all to unfold and i can't stop smiling." She further added that she was grateful for his entry into her life.
See her post below…
Tere is no doubt about their romantic involvement and they look so good together. Burna Boy and UK rap artiste, Stefflon Don have continued to enjoy their romance which is fast becoming an interesting reality show.
Some time ago, Burna Boy and Stefflon Don were caught on camera kisseing shortly after he won some dollars in a 'dice rolling' bet. It's very rare to see Burna Boy flaunt any woman on social media but things suddenly changed since he met the Jamaican-born English musician.
Many fans hope their hot and publicized romance will not turn cold like that of Juliet Ibrahim and Iceberg Slim Olowookere.
They are so serious that he called her his wifey! The music star made this known in a recent interview with Ebro on his show 'Beats1' on Hot 97 FM in the United States of America. The popular On-Air personality needed Burna Boy to clarify his relationship status with Stefflon Don and your most loved artist couldn't help but blush as he responded.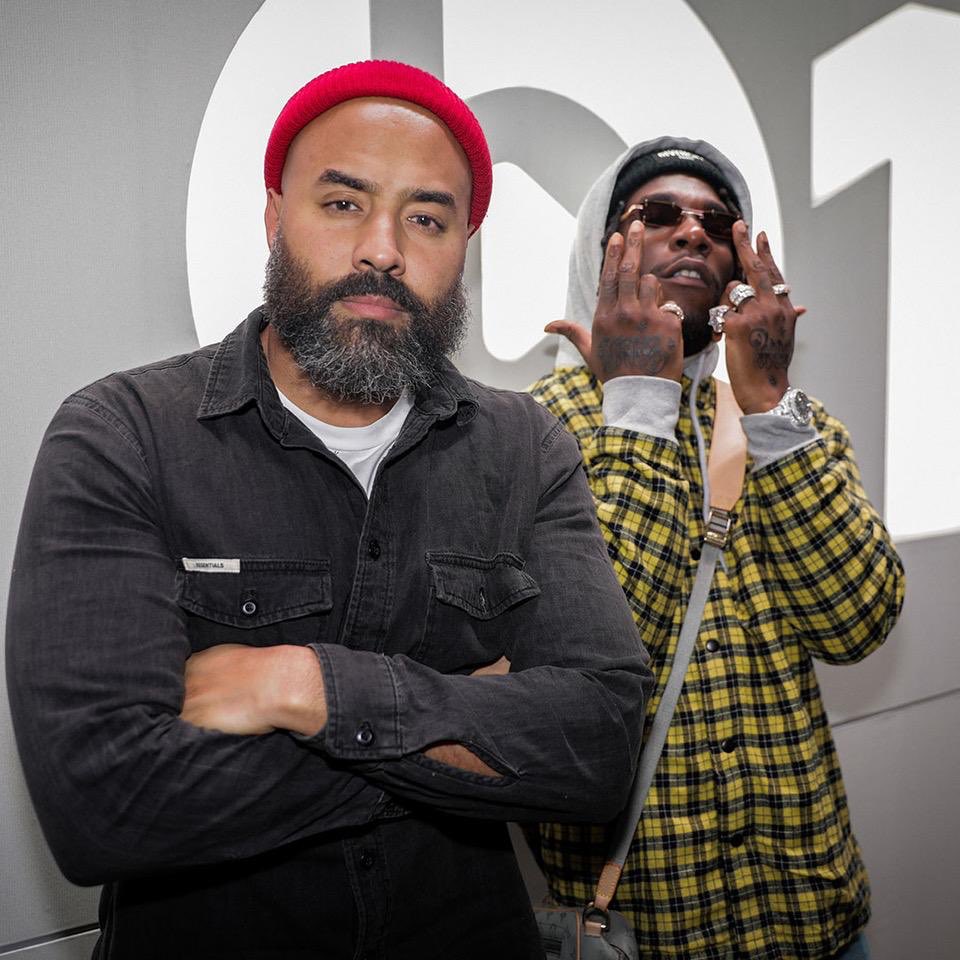 "On a more serious note, that's my wifey. If you wanted a wifey, she's like the most perfect person with that perfect description. Unfortunately, she's mine now…" he said.
So, guys, it's official, Burna Boy and Stefflon Don are an item and you can take it to the bank. There have been hints on the romantic relationship between these two for a couple of weeks now but with this latest interview, we all now know that Burna Boy is no longer single and ready to mingle.
Meanwhile, Burna Boy has portrayed Stefflon Don, a female British-Jamaican rapper he was once seen cuddling with as his "wifey".
Although we haven't seen any ring, it doesn't seem like its arrival is far -fetched. Share your thoughts in the comment section below