Lawrence Daniels, brother to the Nollywood actress Regina Daniels got arrested by the police for the 4th time for reason not known at the moment.
In the trending video on social media, Lawrence was seen cuffed by the police, while Rita Daniels, the mother cried out.
She said: "Everytime they keep on harassing my children. This is fourth time. More than the fourth time now. What have we done".
In a previous clash between the young man identified as Lawrence, who is a brother to Nollywood screen diva Regina Daniels, was said to have reportedly assaulted a police man after he was stopped on Tuesday, April 30, along the Okpanam road, Asaba Delta state. In a video, the young man was seen engaged in a drag and pull with the officer who strongly latched onto his cloth. He made several attempts to free himself from the officer's grip but was unable to.
Regina Daniels who reacted to the previous clash that her brother was the one assaulting the officer, Regina Daniels defended him and expressed that if anyone watched the video closely, they will realize that the officers were the ones assaulting her brother.
She said: "You people should not make me angry. Can't you see they were the ones assaulting him? Or are you blind ?? And yet some people are here saying trash!".
In a post shared on Instagram, Regina's brother noted that police brutality is real and people should not wait to experience it before they speak up.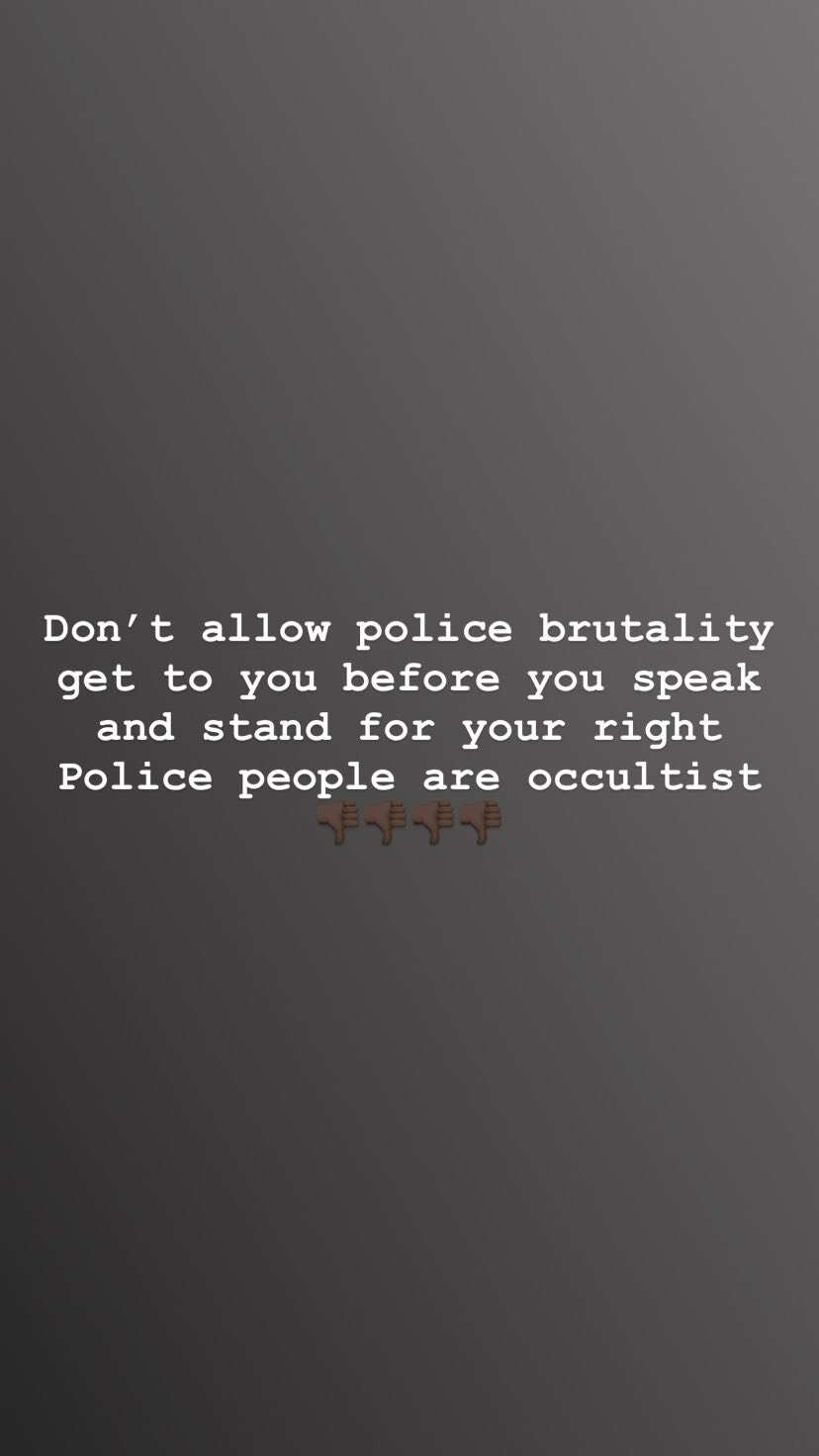 What do you think ? Drop your opinion in the comment section, like and also share.
Source: Nairaland/Instagram