It has been reported that popular singer, Paul Okoye has taken to his social media page to react after his twin brother, Peter Okoye's threatened to sue the show promoter who used his picture to advertise their show. Paul who seems undeterred about Peter's rant shared a snippet of his hit single 'Reason with me' and further informed his fans that they now know what his album would sound like.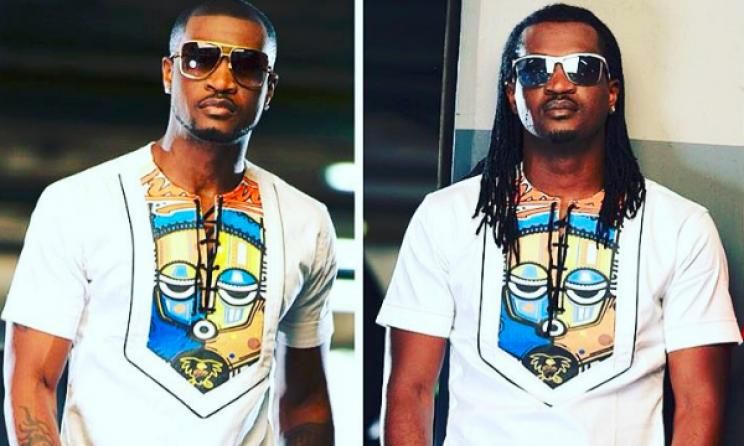 Paul wrote;
"Now you can imagine and reason what the album will sound like #reasonwithme musically Rude #firedepartment".
Watch the video below;
It would be recalled that according to report popular Nigerian singer, Peter Okoye took to his Instagram page a few hours ago to call out his twin brother, as he revealed his plans to sue the promoters to court for using his image in promoting their show.
Paul Okoye who is now known by the stage name, Rudeboy, was billed to perform in Angola tomorrow and the show promoters used one of the old photos he took with Peter to promote the show.
While taking to Instagram, Peter otherwise known as Mr. P mentioned that it is quite sad they needed his photo to sell their show. He wrote:
"Na Wa o! So they needed my image to sell their show Angola. This promoters @pubfoureventosyou'll be hearing from my lawyers soon. #UnaDonFindMyTrouble".
Peter Okoye then posted another photo his brother had updated on his Instagram page while on transit to Angola to confirm he was actually going to perform at the show.
Some of his fans are not having it and they want him to sue his brother for copyright infringement. See thier reactions below;
@Ife wrote;
"He is not stupid why should they use his picture to sell out their concert … they didn't use his picture till they heard is hit one more night and realized it will boost their concert if people taught he was coming … forget the blood, this is business they separated already".
Another said;
"All I see is frustration Paul is better than you, and he is the voice of Psquare, it's so obvious he has been the one singing all songs when you guys were together, dude you left Psquare and started a different sound, Move on.
Source: Uncle Suru/Correct Ng
What do you think about this? Please share your thoughts with us below