A Sugar Daddy is a boyfriend who comes with financial benefits. Sugar benefactors can help to cover tuition, bills, and frequently enjoy bestowing gifts upon their partners. Sugar Daddies exist on three levels. The Sugar Daddy who has a budgeted amount of sugar funds that he allocates to his sugar partner on a weekly or monthly basis. Here is the list of actors who love to play the role of a sugar daddy in movies.
1.   Oludotun Jacobs 
The veteran actor, Olu Jacobs, and his ever-beautiful wife are unarguably the most adorable celebrity couples in the Nigerian movie industry. If you did not know Olu was an actor, you might think that he really has royalty flowing through his veins. This is one actor that has continued to wow us with his acting skills and he would definitely pass as a Sugar Daddy
2. Antar Laniyan
Popular actor Antar Laniyan disclosed that his stern character while off set, despite the magnetic-nature-to-women role he plays often in movies, Antar said actresses are also careful to approach him. The 'sugar daddy' actor even said ladies dare not come to his hotel room while on cast location, as such would be met with strict reaction from him. He said he is not a man to be messed with by actresses.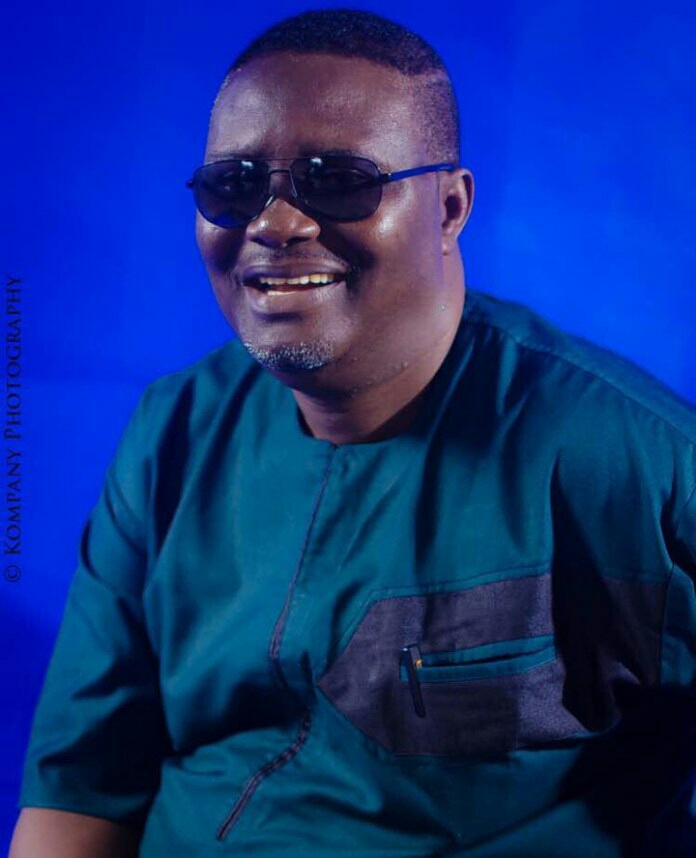 Antar once stated during an interview that;
"If you are disciplined and you don't put romance with women first as an actor, you would go far. If you believe that as an actor, you don't need women all around you, then you would remain relevant because you would concentrate on your craft. I directed 'SuperStory' for about 10 years but no woman entered my room in the camp".
"My wife knows who I am to the extent that if I do not romance a woman properly in a play, she would ask me why I did not kiss her well. I have always had her support and that has given me the guts to go to any length in a romantic scene.
3. Richard Mofe-Damijo
Richard Mofe Damijo is unarguably the hottest veteran actor in the Nigerian industry. He is not just handsome with his cute dimple but he also a man with a literal edibles spot-on sense of style. A day seldom passes by without giving his fans a taste of his sweetness. The 55-year-old became a widower in 1996 when he lost his first wife and later remarried in 2004. His second marriage blessed him with four children though in total he has five— one from his first marriage.
RMD might be in his 50s but it doesn't stop him from oozing sex appeal. The ageless hunk is every lady's dream man and here are 11 photos that prove just why the ladies love him and the guys are dying to be like him. Like can you please tone down on the hotness, sir?
4. Adebayo Salami 
popularly known by his stage name Oga Bello, is a veteran Nigerian actor, filmmaker, movie producer, and director. Albeit of Kwara descent, Salami was born on 9th Of May, 1953 in Lagos State where he had both primary and secondary education. Since 1985, he has produced, directed and featured in several Yoruba movies.
5. Femi Babafemi Branch
Femi Branch is a Nigerian poet, playwright, film actor, director, and producer. He was born on May 14, 1970 to the family of Mr. & Mrs. Osunkoya who were both Teachers in Sagamu, a city in Ogun State southwestern Nigerian but hails from Odosenbora town in Ijebu North East, a local government area of Ogun State.
Femi attended Satellite Town Primary School at Amuwo Odofin, a local government area in the Ojo Division of Lagos State before he attended the Airforce Secondary School at Ikeja, the capital of Lagos State. Femi later proceeded to Obafemi Awolowo University where, though admitted for Religious Studies, he later obtained a Bachelor of Arts degree in Dramatic Arts.
6. Jibola Dabo
Jibola is known for his sugar daddy role which he plays flawlessly, Jibola Dabo is a famous Nollywood actor, producer, scriptwriter, director, television personality, entrepreneur and a philanthropist. He was born on 12th August 1942 in Lagos State in the western part of Nigeria.
When he was asked why he played a lot of sugar daddy roles in movies, the actor laughed and replied;
"You need to check my lifestyle again; I am not a sugar daddy in real life. I have a lot of young ladies that are attracted to me, or like to be with me. But that I must say is mere admiration".
These actors are well known for their acting roles, deep voices, and rich pockets which will definitely leave any Sugar baby wanting them. Who do you think should have made it to the list and who shouldn't be there? Lets us know your celebrity OLDMAN CRUSH.
Source: Urban dico
What do you think about this? Please share your thoughts with us below