Nigerian music producer Don Jazzy recently treated his fans to a question and answer session with him.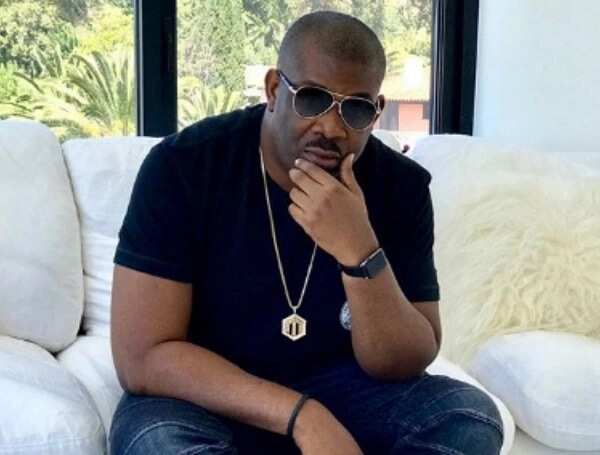 On his Instagram page, Don Jazzy gave an opportunity to his fans to ask him questions. Most of them cashed in on the chance. One of them applauded him for being very humble, while another questioned him about how he has managed to remain kind in spite of his fame.
A fan asked him if he thought an entertainer's marriage could affect his or her career. In response to this, Don Jazzy said that the entertainment industry is a selfish and jealous one, so a married entertainer would have to strive hard to joggle between both.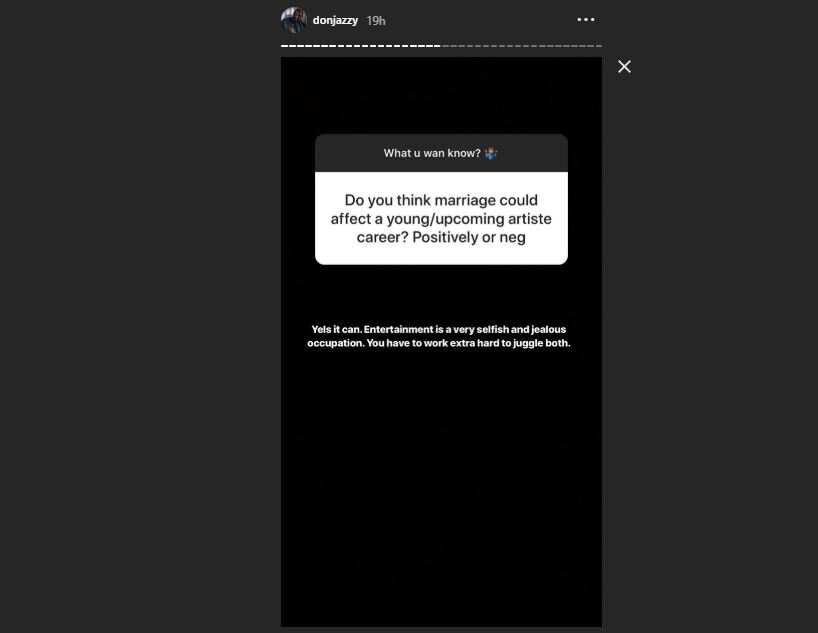 Another question asked was whether Don Jazzy was richer than Wizkid. The music producer said he was in no way wealthier than the musician.
He simply replied 'Nope' to the question.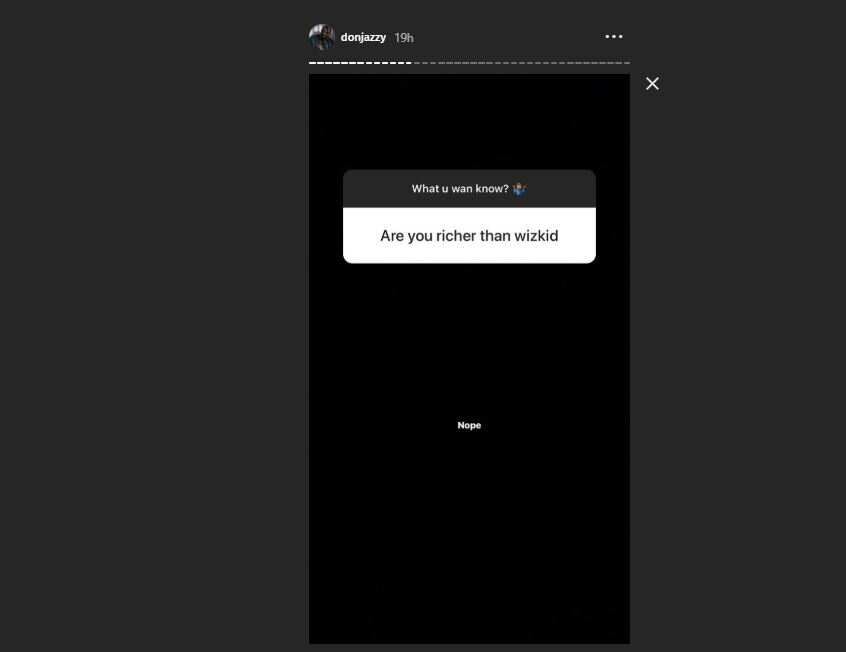 He also admitted that DMW Boss, David Adeleke aka Davido was richer than him.
Meanwhile, after years of steady obsession with American popstar Rihanna, Don Jazzy has revealed that he is presently in a very serious relationship.
This goes to fans questioning the producers relationship status, well he recently revealed that he isn't single, neither is he searching as he already has a boo.
The veteran music producer and mogul made this known during a chat with Pulse's Loose Talk Podcast. When asked about his imaginary relationship with Rihanna, he said he had moved on. He then revealed that he is presently in a serious relationship.
"No I'm not free, no I have a babe, a serious babe actually," he said. We know fans and lovers of Don Jazzy can't wait to hear the news of his wedding. Social media won't be able to contain its excitement.
During the course of the show, the music producer also spoke on other topics including his relationship Tiwa Savage who recently left his record label for Universal Records.
According to Jazzy;
"It's obvious to everybody, it was an epic journey. I don't necessarily even feel like now because you've signed to Universal, to everybody it just looks like she's gone to the land beyond beyond. I don't understand, we're still business partners, there's still catalogues that we share, that she's still going to be receiving royalties from for the rest of her life or whatever."
"The business was dope, and she's actually one of my favourite business partners of all time. I mean, myself and D'Banj worked together for eight years and one year, Tiwa would have been eight years too as well. It was beautiful, she was understanding from the get-go till now," he said.
..
Kindly share your thoughts in the comment box below.