While her new single 'Oh my gosh' is still getting heavy plays across various platforms, Nigerian Afropop artist and songwriter, Yemi Alade has just revealed what might have fans feeling a certain way.
The popstar who recently featured American rapper Rick Ross says it was never her intention to become an artiste before her introduction into the Nigerian music industry.
The 30-year-old 'Johnny' songstress made this revelation on the ninth episode of the show Binging with GameChangers while describing her initial days in the business and voyage to progress.
"I knew I loved music but I never wanted to be an artiste. I read geography in university because, being a very curious person, I loved the idea that I could learn about things I saw in my environment," she said.
"But I sang everywhere, even in the bathroom, for fun. I did everything music-related wholeheartedly but I never wanted to be a music artiste. It wasn't the plan. Then, my friend pushed me into winning the talent show. My life changed and music became a career."
The gifted singer, while admitting that all wasn't immediately rosy after she emerged winner of the 2009 Peak Talent Show, acknowledged the advisory and managerial roles played by her current record label in her journey to success.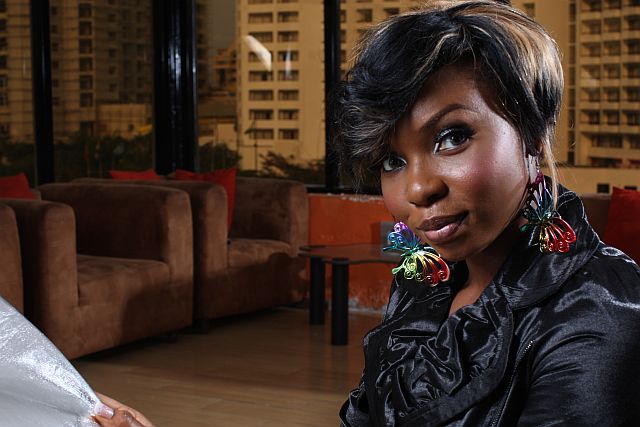 "After the reality show came reality. Superstars aren't made after three to six months on TV. My collaboration with Effyzzie Music Group was definitely the next career step I needed in that I now had a team with whom I could lose and profit," she explained.
"When I won the talent show, record labels approached me and I went for meetings. But Effyzzie Music Group was there advising me on what to look out for, even in the meeting.
"I chose Effyzzie because they were able to see beyond the talks. I needed artiste development, a brand that is original and none of the others was talking in that line. People were trying to make me someone else and I didn't have that strength."
Yemi Alade has achieved incredible milestones in the music scene that could undoubtedly place her among the country's biggest exports.
Beyond landing the MTV African Music Award and the BET Award, the singer also made the 2018 Forbes under 30 honoree list and was unveiled as part of the "2018 most influential people in Africa."
See the video below…
What are your thoughts on this?
Kindly share in the comment box below.