The endless battle between Daddy Freeze and top clergymen within and outside the country has become quite tiring. While it has been observed that he reacts or responds to every issue that trails social media pages, he has taken major preference in religious matters (Christianity) for reasons best known to him. He has dealt another blow to the General Overseer of the Redeemed Christian Church Of God, Pastor Enoch A. Adeboye.
The controversial leader of the Free Nation movement, Daddy Freeze is in the news again. He has tackled the General Overseer, Redeemed Christian Church of God, RCCG, Pastor Enoch Adeboye over his statement that God would remove all problems in the lives of Christians.
READ MORE: "I see pastors stealing!" – Daddy Freeze
Adeboye had during his sermon on GoldMyne TV said:
"In the name of the one who is called the Word, all your problems will be no more."
Reacting on his Instagram page, Freeze said the statement was grossly misleading, as there was no such promise to believers in the Bible.
"All your problems? This is grossly misleading, as there is no such promise to believers in the scriptures that Christ or God will remove 'ALL' their problems.
READ MORE: AGAIN, Daddy Freeze Attacks Daddy Adeboye Over Cup Of Tea ( Details )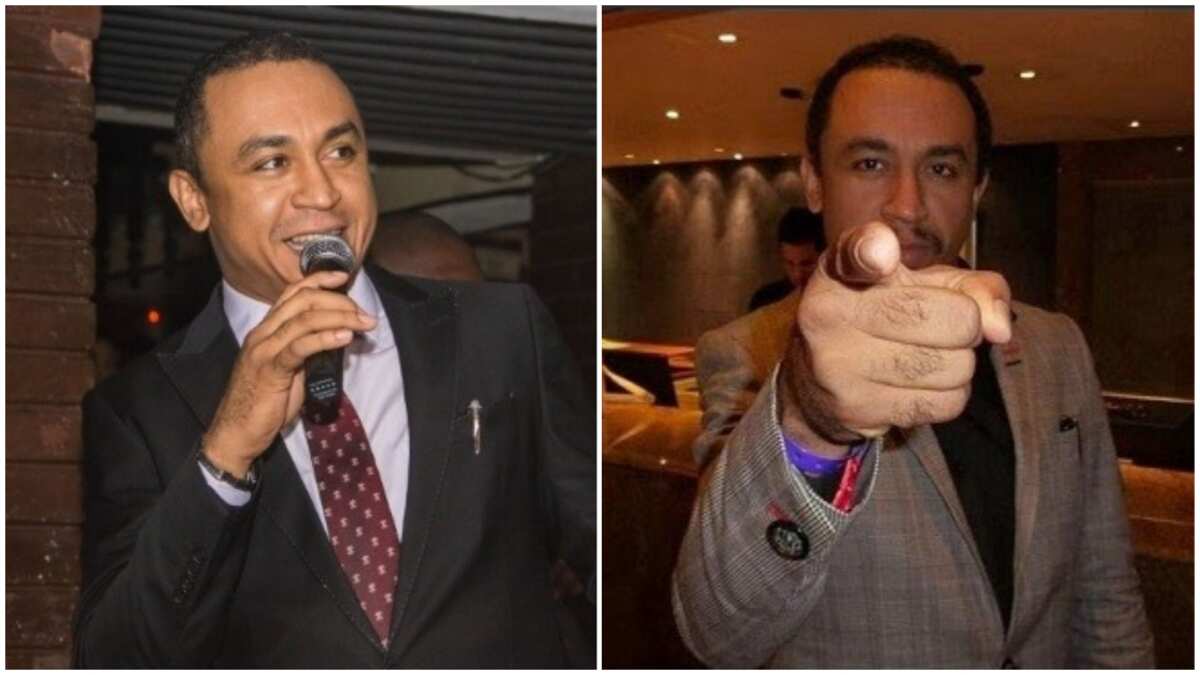 "The disciples were often homeless, hungry and dressed in rags, Paul also had a thorn in his flesh that was never removed, let's always keep these at the back of our minds before we allow ourselves to submit to inaccurate doctrines," he said.
READ MORE: BIG SHAME! Nigerian Women Disgraced As Men Like Daddy Freeze Protest Over Another Woman Beating Up Her Husband
Freeze then quoted from 1 Corinthians 4:11 to back up his assertion. The New International Version of the text reads: "To this very hour we go hungry and thirsty, we are in rags, we are brutally treated, we are homeless."
READ MORE: Again Daddy Freeze Blasts Gospel Artist, Nathaniel Bassey- ' Nathaniel Bassey has no clue what Christianity is about' ( See Why)
He also quoted the New Living Translation of  2 Corinthians 12:7, which said "Even though I have received such wonderful revelations from God. So to keep me from becoming proud, I was given a thorn in my flesh, a messenger from Satan to torment me and keep me from becoming proud."
Kindly share your thoughts with us on daddy Freeze's statement in the comment section below and don't forget to share
SOURCE: PM NEWS