According to cdc.gov, Mumps is a contagious disease caused by a virus. It typically starts with a few days of fever, headache, muscle aches, tiredness, and loss of appetite, followed by swollen salivary glands. Mumps is best known for the puffy cheeks and swollen jaw that it causes. This is a result of swollen salivary glands. The Yoruba actress took to her Instagram page to announce that she has been infected with the virus.
She shared a post on her Instagram page, as she wrote: "Jesuuu, Wahalai I don get Segedeee"… with caption "Hospital bound".
The most common symptoms include: Fever, Headache, Muscle aches, Tiredness, Loss of appetite, Swollen and tender salivary glands under the ears on one or both sides (parotitis). Symptoms typically appear 16-18 days after infection, but this period can range from 12-25 days after infection. Some people who get mumps have very mild or no symptoms, and often they do not know they have the disease. Most people with mumps recover completely in a few weeks.
Kemi Afolabi is a talented Nollywood actress, film producer and scriptwriter who is well known in the Yoruba film sector.
1. Kemi Afolabi was born on the 28th of April 1978 in Lagos, though she hails from Ogun state.
2. Kemi attended her primary and secondary education at A-Z International School and Our Lady of Apostles School, respectively. She later graduated from University of Lagos with a degree in Law, LL.B (Hons).
3. The prominent actress was presented with an Award of Excellence by the University of Ilorin Students' Union after a one day conference where she spoke about nurturing women of excellence.
4.In 2016, Kemi Afolabi won the Best Yoruba Actress Of The Year at City People Awards and the Most Prominent Actress award at the Odua Image Awards
5. Kemi got married to her husband secretly who is based in UK and they have a daughter.
According to Kemi Afolabi, she tattooed her body out of youthful exuberance,"That was youthful exuberance. I got the tattoo before I became an actress. When I was in UNILAG, there was a woman who owned a boutique in school and she wanted me to be the face of the boutique. We were taking pictures when a guy that had a tattoo shop there told me that if I had a tiny tattoo somewhere on my body, it would fit me especially if I wore a spaghetti top. That was when I did it and I regret it now", she plainly admitted.
When asked why regrets it, the light skinned Yoruba actress said, "it is because I am not that type of person. I do not really like it but I was too naïve then. I am very lucky about where it is. If it was on my hand, it would show every day but as it is on my chest, it is not too conspicuous. It is not every time that I open my chest and I am very lucky because most times when I am acting, the clothes I wear cover it up. It is quite tiny so even if I have to show some flesh, it can be concealed."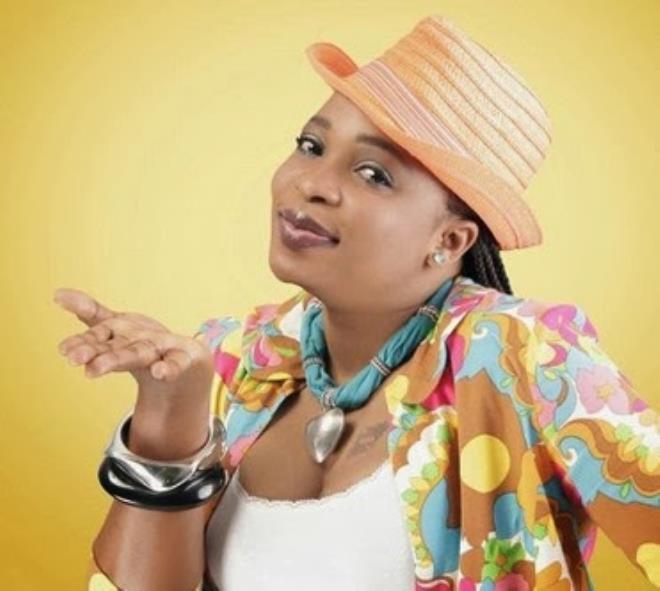 She has also considered removing it,"Yes I have but someone told me that the mark would never go. They say that it would only be covered and what they told me was not too encouraging, so I just left it."
Drop your comment section, like and also share.
Image source: Instagram