Flavour and his first baby mama, Sandra Okagbue, welcomed their son who happened to be their second child sometime last year in Texas, United States of America. But it seems things aren't really going well with the duo as Sandra seems to be sending a statement with her recent move by removing the tattoo of the singer's real name encrypted 'Chinedum'.
Flavour's first babymama removed the tattoo of the singer's real name few weeks after the singer was spotted with his second baby at an event in Cameroon.
Anna Banner was Flavour's guest at the event which he performed alongside other Nigerian superstars like Peter Okoye and Chidinma.
While this is coming few weeks after we reported that Flavour welcomed a son with Sandra Okagbue, however it should be noted that Anna Banner welcomed her daughter Sophia with Flavour in 2015 while the singer was still dating his first baby mama, Sandra who he allegedly married.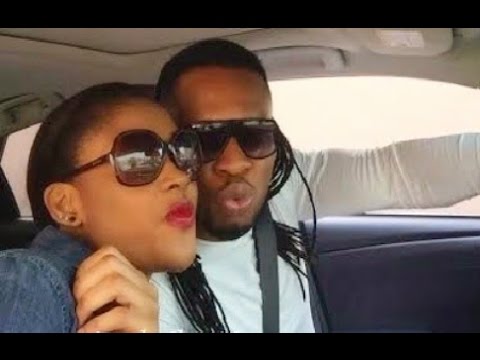 Sandra had been on the spotlight until he met Anna who gave birth to another baby girl for him. During that period, Anna and her baby were always seen floating all over the singer. Even during his dad's birthday, there was no sign of Sandra. And shortly after then Sandra sparked a rumour that she was married in the traditional way, though she didn't say to who neither did she give us other pictures of a wedding to see.
In some pictures seen of her, Sandra looked so pretty in a red off shoulder traditional attire and beads that only brides could wear and to make the rumour fly, Flavour's official photographer also shared the same picture with a number of wedding hashtags. December last year, rumours  of the wedding between the pair came up but Flavour denied it and claimed he was single.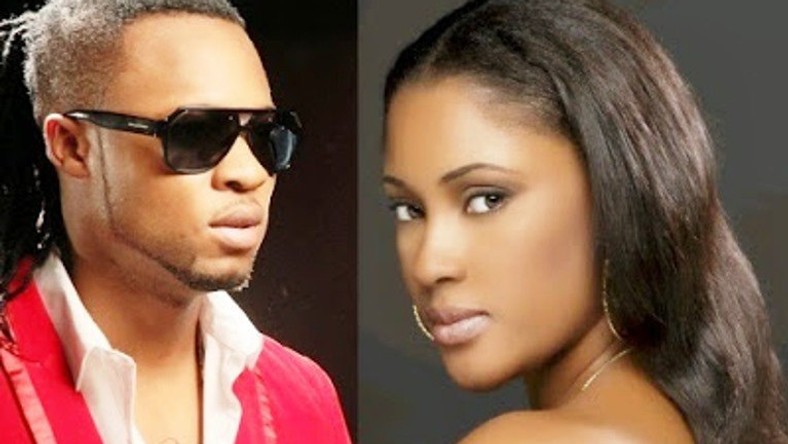 Obviously, Flavour hurt Sandra real bad for her to have gone to the length of taking off a tattoo on her body. Do you think her action was rather too extreme?