There are business ventures even though menial that pays very well compare to some  suit and tie in front of an expensive oak desk kind of jobs . Odd? i know, but this is a well know fact. Some persons wait around for the oil company job to come through fro them. However, it is also a well-known fact that it is a "camel through the eye of a needle" to get a job in an oil company in Nigeria. So why wait when there are other places that can fetch you a lot of money? Here are the list of  overlooked businesses that surprisingly pay well.
1. Local Restaurant:

Surprise? well, don't be. All you need is some good sense of cleanliness, good cooking skills (you could learn to cook special dishes from Youtube) a starting capital to buy food ingredients, a good location with a lot of potential buyers, some coolers, plates, spoons Etc. and you're good to go. Depending on how you can handle it, you can decide to diversify by selling various food types or you can decide to sell a local delicacy or appetizer; whatever you finally decide on, just make sure you're so good at it to make customers always come back for more; In Nigeria, we have popular food chains that started this way.
2. Laundry:


As much as it is disgusting to do someone's else laundry, it is a market that has always been paying well. This is not unconnected to the fact that people can be sometimes too busy with work schedule that they do not have time for their laundries; hence they are willing to pay anyone with the guts to do so. All over Nigeria, especially in big cities like Abuja, Enugu, Lagos, Port Harcourt and Kanobig cities like Abuja, Enugu, Lagos, Port Harcourt and Kano; this business is a gold mine you can't wait to explore!
3. Shoe Making/Slippers Making: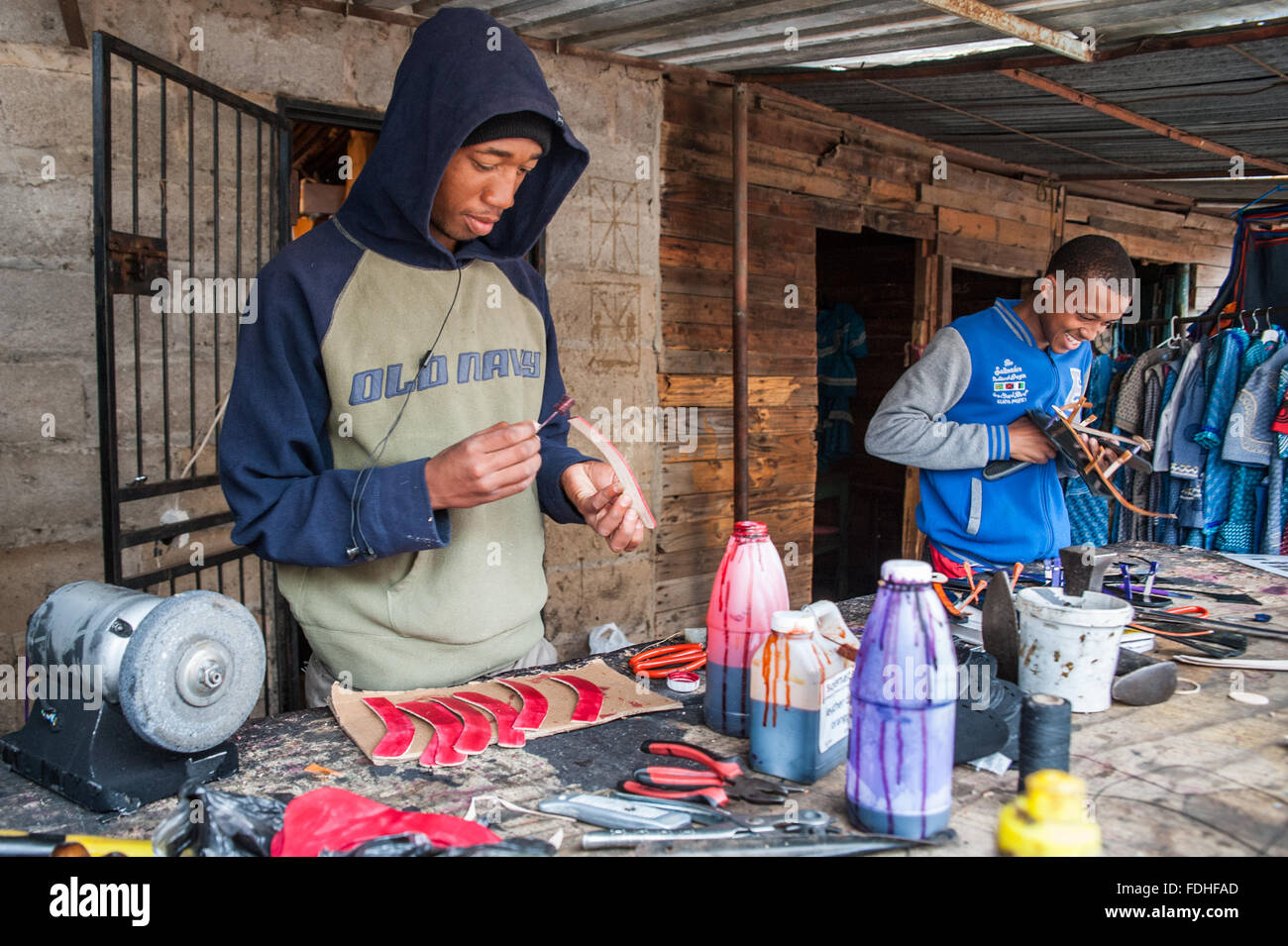 I can personally testify to the wonders of this silent business that actually pays well. Our Aba brothers from the South Eastern part of Nigeria are really good at it; increasingly maintaining monopoly in this business. With the right training, anyone can learn how to produce leather slippers, sandals and shoes. This particular business is highly lucrative as the profits in relation to the capital can be unexpectedly huge!
4. Barbing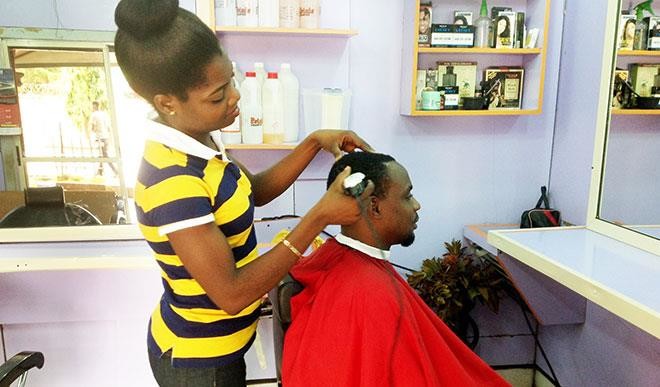 According to Factboyz, whenever we take a clean shave or cut from the barber, we rarely take note of the prospects this particular job has. Aside the fact that you need to have a good clipper, skill is highly prized. Skill is what makes anyone successful in this particular business. Being able to make those crazy carves. Barbers add spice to this business by making provisions for dyeing of hair, plaiting. Etc.
5. Carpentry/Furniture Makers:


No Nigerian kid, hopes to be a carpenter let alone a furniture maker. However, worldwide brands are built from businesses like this. In Nigeria, carpenters and furniture makers make good money as no good furniture comes with a small price. Potential furniture makers must however acquire the necessary skills needed; including the vast knowledge of materials for customers with a high taste.
6. Keke/Bus Transport Business


Do you know that bus drivers and Keke drivers often make more money in a week than a good number of people who think they have decent jobs. Yes, you heard right! Rickshaws popularly known as Keke Napep or Keke Marwa are built to help transport people from one place to another. In this particular business, the driver must swallow pride knowing that money must be made. However, a good number of Nigerians might find it hard to swallow the pride.
7. Akara (Bean Cake) Frying

It is normal to walk the streets of Nigeria in the early hours of the morning and see a woman by the corner with a big pan frying akara. In Lagos, this business is highly profitable as it attracts a lot of people fetching good, considerable amount of money. People get trained by their parents in the university through this particular business
8. Football Viewing Center

Nigerians love football; so venturing into this business surely guarantees success. This involves streaming live epl matches through a large screen television or connecting a projector to a television and streaming it LIVE. For each person that walks in to view a match; money is made. Other side attractions that can be added which can include providing foods and drinks for viewers.
9. Tailoring


Tailors might not work in an office with air conditioners but a good number of them make almost the same amount as anyone in an office. Skill and professionalism is highly required to be successful in this business.
10. Bakery


With good mastery in the act of providing tasty cakes, buns, biscuits Etc. good money is assured. Bakery remains one businesses in Nigeria that actually pays well. Starting this business isn't just enough but also securing buyers from reputable stores to patronize you; hence the need to be exceptional.
What are your thoughts on this? Kindly leave a comment and don't forget to share