The Islamic Movement in Nigeria (IMN) has issued another threat to the Federal Government after the government obtained a court order proscribing the group.
IMN which is also known as Shi'ites described the court order as a huge joke which would not be binding on the Islamic movement.
In a judgement delivered by Justice Nkeonye Maha of an Abuja Federal High Court, the group was labelled as a terrorist group, President Muhammadu Buhari-led government has not made an official pronouncement after the court order.
Notable Nigerians opined that proscribing Shi'ite would aggravate tension between security operatives and members of the group since their leader is still in detention.
Nigerian govt. made considerable efforts to cover up the bloody massacre of over 350 Shiites in Zaria in Dec. 2015. These satellite images show possible mass graves where govt. officials buried those killed, with the aim of cover up of the crime; pic.twitter.com/8ME1PrMWrR

— Amnesty Int. Nigeria (@AmnestyNigeria) July 19, 2019
IMN spokesman Ibrahim Musa on Sunday said the court order would not distract the group from continuing its demand that Ibrahim El-Zakzaky, its leader, who has been in detention since 2015, should be released.
He said he is yet to receive the copy of the order, however, said its lawyers are already studying the development.
Musa in a statement said, "The Islamic Movement has learnt of the fallacious court order for its proscription by a high court in Abuja, that it is a terrorist group," the statement read.
Mr. Musa also stated the Shi'ites are in consultations with lawyers, "and we would, as a peaceful people who have been victims of Buhari government-sponsored terror attacks throughout his first term and continuing, give an appropriate response."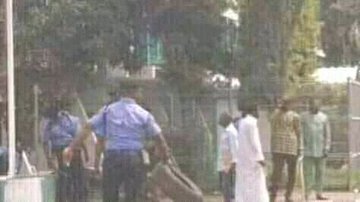 He said the group would continue to be peaceful in its protest while demanding the release of their leader, "We want to assure the general public and the international community that we will not be pushed into taking any rash decision no matter the provocation."
He berated the government for obtaining a court order targetted at stopping the group from calling for the freedom of Ibrahim El-Zakzaky.
"We reject any false flag terror attacks that the authorities would be plotting in our name, and by this assure the general public that we have never contemplated the use of terror tactics in our ways. This is not about to change," he was quoted as saying by TheCable.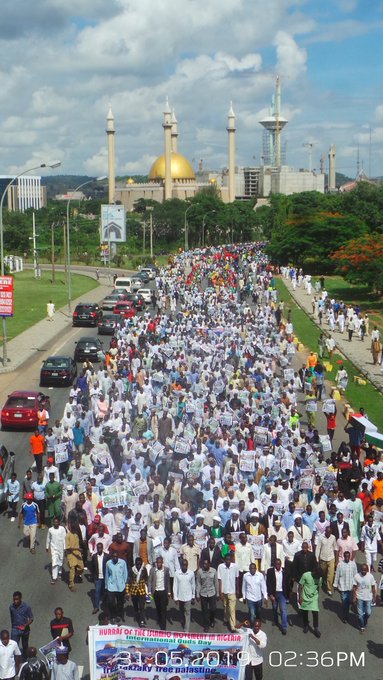 He vowed that the group would not relent in calling for the immediate release of Sheikh Zakzaky and his wife, by using all lawful and peaceful means "as we have done all this while. We will not be distracted by this huge "joke."