Barely eight days President Donald Trump through the United States of America's Department of State warned its citizens against travelling to Nigeria "due to crime, terrorism, civil unrest, kidnapping and piracy" two people were confirmed dead after gunmen stormed a tourist centre at Kajuru Castle, a popular resort in Kajuru Local Government Area of Kaduna.
One of the victims has been confirmed to be a British female expatriate, Miss Faye Mooney, The Puch reported.
Though not an America, United Kingdom is one of the trusted allies of the United States. By the latest attack, it means Donald Trump has great intelligence at his disposal.
According to a CNN, the State Department said it has labelled high-threat countries with a 'K', so as to communicate more clearly to US citizens the risks of kidnapping and hostage-taking by criminal and terrorist actors around the world.
In a post on its website, travel.state.gov, the State Department said apart from kidnapping, its citizens planning to visit Nigeria should also be wary of armed robbery, rape, carjacking civil unrest, terrorism and indiscriminate violence.
It also issued a level 4 travel alert for Borno, Yobe and Adamawa states due to terrorism, saying they should not travel to the three states. It pointed out that the security situation in the North-East was fluid and unpredictable, particularly in the three states.
The post read: "Reconsider travel to Nigeria due to crime, terrorism, civil unrest, kidnapping and piracy. Some areas have increased risk.
"Do not travel to Borno and Yobe states and northern Adamawa State due to terrorism.
"Violent crimes such as armed robbery, assault, carjacking, kidnapping and rape are common throughout the country. Exercise extreme caution throughout the country due to the threat of indiscriminate violence."
See the warning below:
Terrorists continue plotting and carrying out attacks in Nigeria, especially in the Northeast. Terrorists may attack with little or no warning, targeting shopping centers, malls, markets, hotels, places of worship, restaurants, bars, schools, government installations, transportation hubs, and other places where crowds gather.
Sporadic violence occurs between communities of farmers and herders in rural areas, claiming hundreds of lives each year.
Avoid travel to the Gulf of Guinea due to the threat of piracy.
The U.S. government has limited ability to provide emergency services to U.S. citizens in many areas of Nigeria due to security conditions.
Read the Safety and Security section on the country information page.
If you decide to travel to Nigeria:
Carry proper identification, including a U.S. passport with a current Nigerian visa if needed.
Exercise caution when walking or driving at night
Review travel routes and times to vary your predictability
Visit our website for Travel to High-Risk Areas.
Do not physically resist any robbery attempt.
Be extra vigilant when visiting banks or ATMs.
Monitor local media for breaking events and be prepared to adjust your plans.
Be aware of your surroundings.
Stay alert in locations frequented by Westerners.
Avoid demonstrations and large political gatherings.
Review your personal security plans.
Enroll in the Smart Traveler Enrollment Program (STEP) to receive Alerts and make it easier to locate you in an emergency.
Stay away from Kaduna-Shehu Sani
In a related development, the Senator representing Kaduna Central at the Senate, Shehu Sani, has warned tourists to stay away from the state.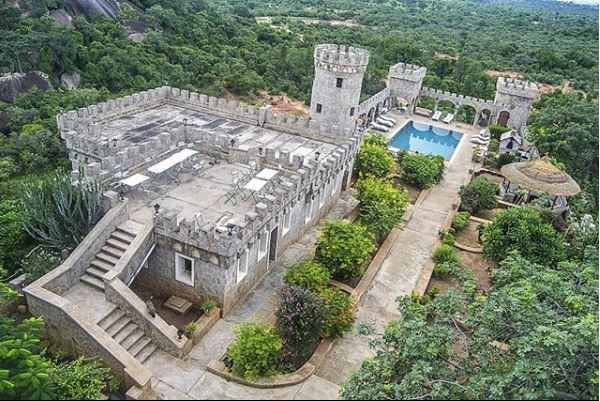 He said his advice was based on the observation that gunmen who have laid siege to the state meant business.
READ ALSO: Buhari blows hot, vows to deal with culprits of Kaduna killings
On his verified Twitter handle @ShehuSani on Sunday, "All those una wey wan come up here do tourism, escortion (excursion) or sight seeing, make una chill, this gunmen no dey joke, life no get double."