Big Brother Naija housemates, Mercy and 6 others have emerged winners of the Travel Beta Challenge and got to share two Million Naira.
The Housemates were divided into 3 different teams – Team New York, Team Dubai and Team Lagos. Khafi, Mercy and Frodd made up Team Lagos.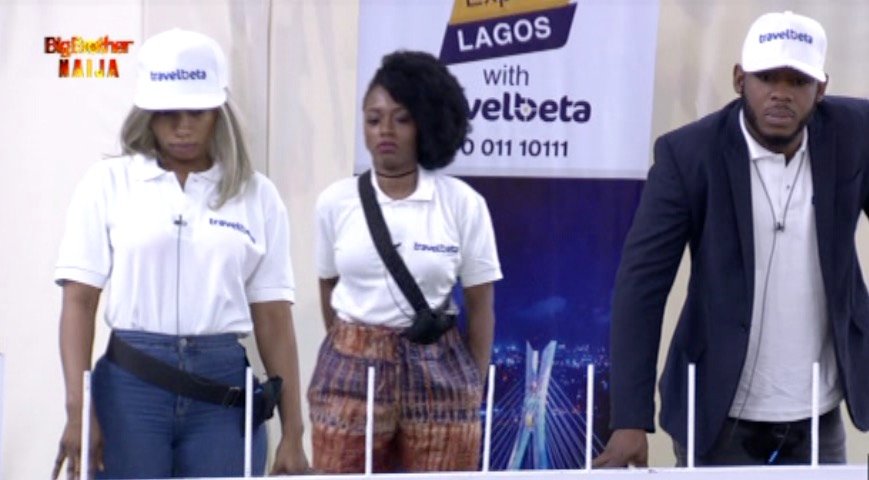 Elozonam, Diane, Ike and Mike belonged to Team New York.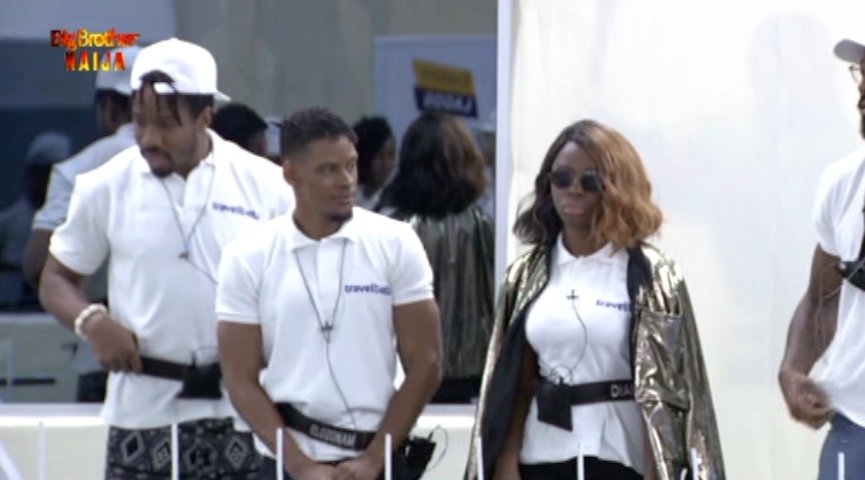 Team Dubai was made up of Seyi, Tacha, Cindy and Omashola.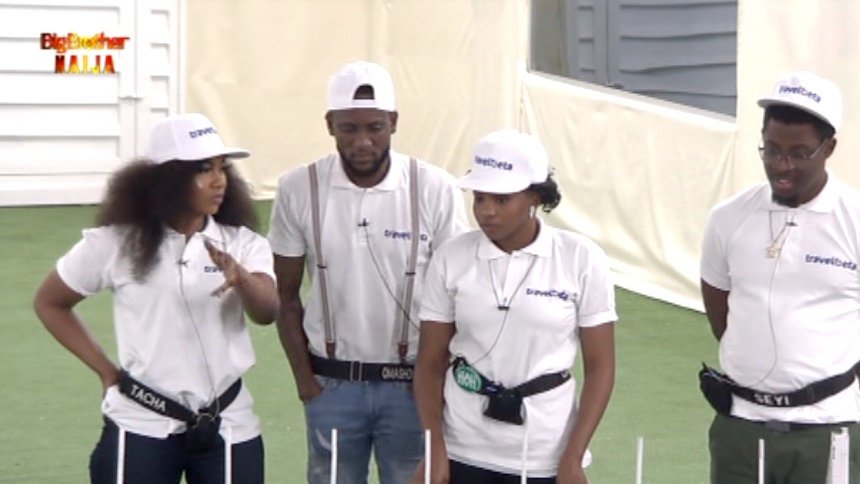 The first Task required that each team roll the dice and every time the die turned a 'six', the team had to spell a letter from the word, 'TravelBeta'. On and on they rolled until Team Lagos (Mercy, Frodd and Khafi) made an amazing comeback to beat Team New York and Team Dubai, securing the One Million Naira cash prize.
Team Lagos win this round. Say hello to the King and Queens of dice rolling. Don't ever gamble with them.

Brought to you by @Travelbeta
#BBNaijahttps://t.co/49xNGLd567 pic.twitter.com/kRhhYewobL

— Big Brother Naija (@BBNaija) September 14, 2019
The next Task required that each team create a two-minute fun commercial for Travel Beta from the original commercial that was played on the TV in the lounge. Ranked the highest in overall creativity, messaging and professionalism, Team New York walked away with One Million Naira cash prize.
Team New York has the best commercial and wins this round.

Brought to you by @Travelbeta#BBNaijahttps://t.co/49xNGLd567 pic.twitter.com/tzoTScdFEB

— Big Brother Naija (@BBNaija) September 14, 2019