After Monday night's nomination challenge and subsequent strikes awarded to Tacha, Ike and Joe, the tension in the BBNaija house has been so thick, that you could cut it with a knife.
During the diary session tonight, Biggie asked each housemate to name two people they would have saved from being up for nomination. When it was Mercy's turn, she mentioned Ike, which was to be expected, and surprisingly, mentioned Tacha.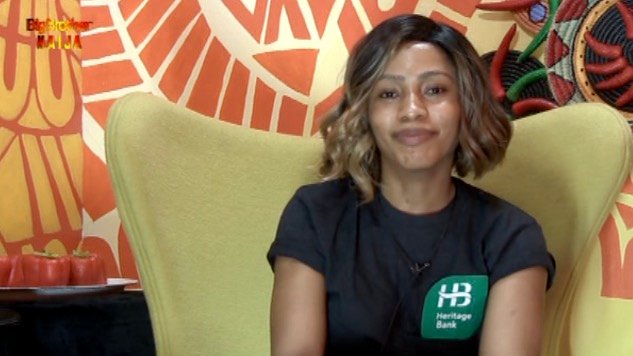 Biggie went ahead to ask her for her reasons for choosing the two in particular, and 'bootilicious' Mercy started to blush. Amidst giggles. she eventually said:
"Ike is my friend, I think. My friend, my boyfriend, my strength, my comforter, my hype man. He is like, my everything in this house, my happy moments. Tacha, is a very nice girl…. she's a sweet girl"
Check out the video below:
Mercy will save Ike and Tacha. Because Ike is her strength, her world and Tacha is just a sweet girl, her smile, 😍

Awwwww 🥰🥰🥰#BBNaija pic.twitter.com/iNb16Wpg1y

— Aseda 🇬🇭 (@Counsel_B) August 13, 2019
Immediately, Ike and Tacha started trending on Nigerian Twitter as Nigerians were baffled at Mercy choice. Most lauded Mercy's decision as most felt she would see Tacha as a threat.
Check out some reactions below.
Biggie:if u had a chance to save 2 pple who wud it be
Mercy:Ike and Tacha
Biggie:and why
Mercy:Ike is my friend,my boyfriend,my comforter,my strength and my everything in this house team Merike pls keep sending VOTE Ike to 32052🙏🏽🙏🏽#bbnaija pic.twitter.com/KiAhiAMiAt

— ike and mercy #bbnaija (@Dan64185389) August 13, 2019
She said if she had the power to save 2 nominated housemates, she would save Ike and Tacha.

She spoke about how disappointed she was with Diane's save & replace. She thought Diane would save Ike. She says it's a lesson for her because she would do anything for Diane

— Amantle ❤ Lambo (@amantlentlentle) August 13, 2019
Okay we can now say Mercy is a sweetheart😍, she will save Ike and Tacha. #VoteTacha #bbnaija

— IamWithYou (@IamWithYou15) August 13, 2019
Mercy will save Ike and tacha..and fans are here killing demselves, receive sense ooo #BBNaija

— 💜👑💞 #TeamMercy /BamteddictedForever💖♉🇳🇬 (@beautyfullcrown) August 13, 2019
Awwwwwwwwww mercy said she would save ike and tacha 💃🏽💃🏽💃🏽❤️❤️❤️❤️❤️❤️ mercy low key likes tacha and am sure they will be good friends after the show
Mercy and Tacha fans Should stop creating this enemity and tension that doesnt exist abeg 🤦🏽‍♀️🤦🏽‍♀️🤦🏽‍♀️🤦🏽‍♀️🤦🏽‍♀️🤦🏽‍♀️🤦🏽‍♀️

— babirye joan musota 🇺🇬 (@barbsjojo) August 13, 2019
You see why I love Mercy.
Aww, she will save Ike and Tacha
Ike is my comforter, my everything…#Bbnaija pic.twitter.com/19dgIu1ZsM

— Oscar Moore Esq (@iam_oscarmoore) August 13, 2019
Now this is why I'm loving Mercy more …….she said, given the opportunity she'd save Ike and Tacha! So for all those trying to create a non existent feud between those two PLEASE STOP! #BBNaija

— Lace (@maxlace) August 13, 2019
Imagine mercy saying she will save ike and Tacha. My heart just melted. Am still wondering what kind of Creature is this girl. Loving someone irrespective of what the person has done to you. Oh God,make Mercy an angel n see hw many ppl will make heaven. #NoMercyNoPepper #BBNaija

— queen Ruthie (@queenRuthie4) August 13, 2019
Biggie: If u have the power to save two people to save who will u save

Mercy: ike and tacha

Biggie: why?

Mercy: ike is my friend,my boyfriend,my comforter,my hype man and tacha,she is a nice girl,a sweet girl,her smile, tacha is very real #BBNaija

— Dannyboy (@demega10) August 13, 2019
Please share your thoughts on this with us in the comment section.